Reuben Bullock has always considered himself a live performer, rather than a musician who's dedicated to honing their craft in a studio setting.

"Music, naturally – wants to be lived," says Reuben during a midday phone call. "Recording is just meant to get the songs out."

We're talking as I sit staring at Georgian Bay, somewhere on a side road near Craigleith. Reuben's voice is inherently kind, patient, and deliberate – much like his songwriting. There's warmth in his speech, and I immediately get the sense he authentically lives his craft – or rather, his spirit easily flows onto tape and into microphones.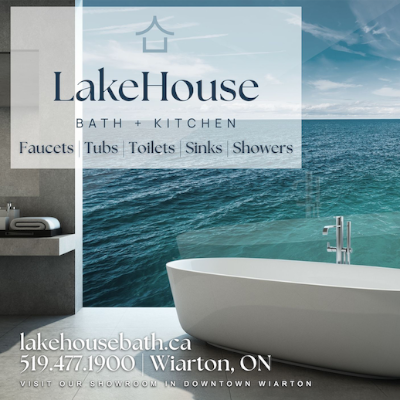 Listening to the 2019 Deluxe version of Reuben & The Darks' 2018 studio effort, Arms of a Dream, on the way home from work, what I hear is a clear-cut, genuine representation of the man who wrote the music – and that can be rare. The title track is wistful, methodical, and yet it's inflated with the immensity of exasperated joy and eagerness; feels as though he's getting something out of him that'd been trapped in a corner for too long.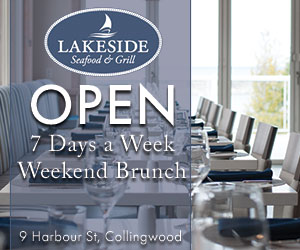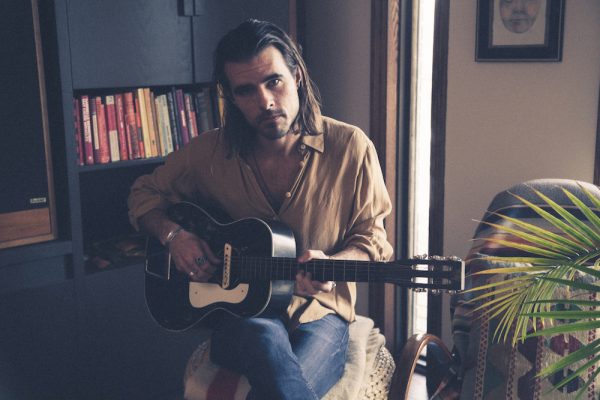 It's perpetuated by vast soundscapes that fill the room – or the car – and perfectly compliment the clarity and signature bray of his voice. Hallelujah has an intense, visceral energy that summons petrichor and a zest of ash left behind by the short life of a lit match. His rendition of the Tragically Hip's Bobcaygeon is hauntingly beautiful – primed with a playful surf-rock inspired heartbeat contrasted by long, passive, and powerful stanzas. Meanwhile, Wildlife offers an grandiose orchestral spirit that lets you breathe a little deeper and encourages you to hold your head up a little higher.

The sophomore album was released to great critical acclaim, following a 2014 debut album produced by Christopher Hayden of Florence and the Machine and Stephen Kozmeniuk – who boasts heavy-hitting producer credits for the likes of Madonna, Nicki Minaj, and Kendrick Lamar.

"Writing Arms of a Dream was personally difficult," says Reuben. "It's the result of traveling… it's grand and complex… [it comes] straight from the heart."

We get talking about the bands' residency at Calgary's National Music Centre in 2018. On the last night of that program, the band invited about 100 people into the Centre to accompany a new song, entitled Hold Me Like a Fire. The ensuing video and song is nothing short of epic.

"The song wasn't even a song," explains Reuben. "I would sing the words on repeat and ended up playing the song live randomly only to quickly find people wanted to sing along. They'd sing the chorus over and over for about 6 minutes in a huge choir. It didn't feel right recording [that song] normally – it needed to be recorded as it's heard."

The National Music Centre residency staff wrangled a Calgarian choir in 24 hours and the result is a glorious piece of communal music created "for people, by people," says Reuben.

Just to round out the article, you may also recognize the man's voice from various film and television scores – namely, Game of Thrones, The Handmaiden's Tale, and American Gods.

"Writing songs for film or TV has a good impact on the learning curve. Some of the songs were written for different films, but producers know where to find them… It's a fun experiment to write non-epic songs… you don't have to treat it as precious," says Reuben.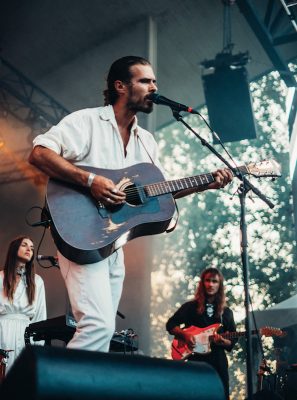 An Albertan now living in Toronto, Reuben and his bandmates are eagerly carving out new territory for themselves, and lucky for us, that territory surrounds Georgian Bay. Back in February, Reuben & the Dark played a sell-out show at Creemore's legendary and coveted Avening Hall, are coming back to Parry Sound for more northern hospitality on June 27 to play the Stockey Centre — but it's the June 29th finale of the Arms of a Dream tour aboard the MS-Chi Cheemaun that's got my interest piqued.

"It's an incredibly beautiful area," says Reuben. "But it's actually not my first time playing on a boat," he laughs. "I'm excited to check it out and see what it's all about."

Reuben and the Dark play the Chi-Cheemaun on Saturday June 29th for an intimate show in a totally unique setting. Enjoy a gourmet dinner on your way to Manitoulin with a stunning sunset over the waters of Georgian Bay – then enjoy the show at 10:00pm as you make your way home to the Peninsula.

Tickets are available now in limited quantities – call 1-800-265-3163.
—
Written by Nelson Phillips
Photography provided by the artist.