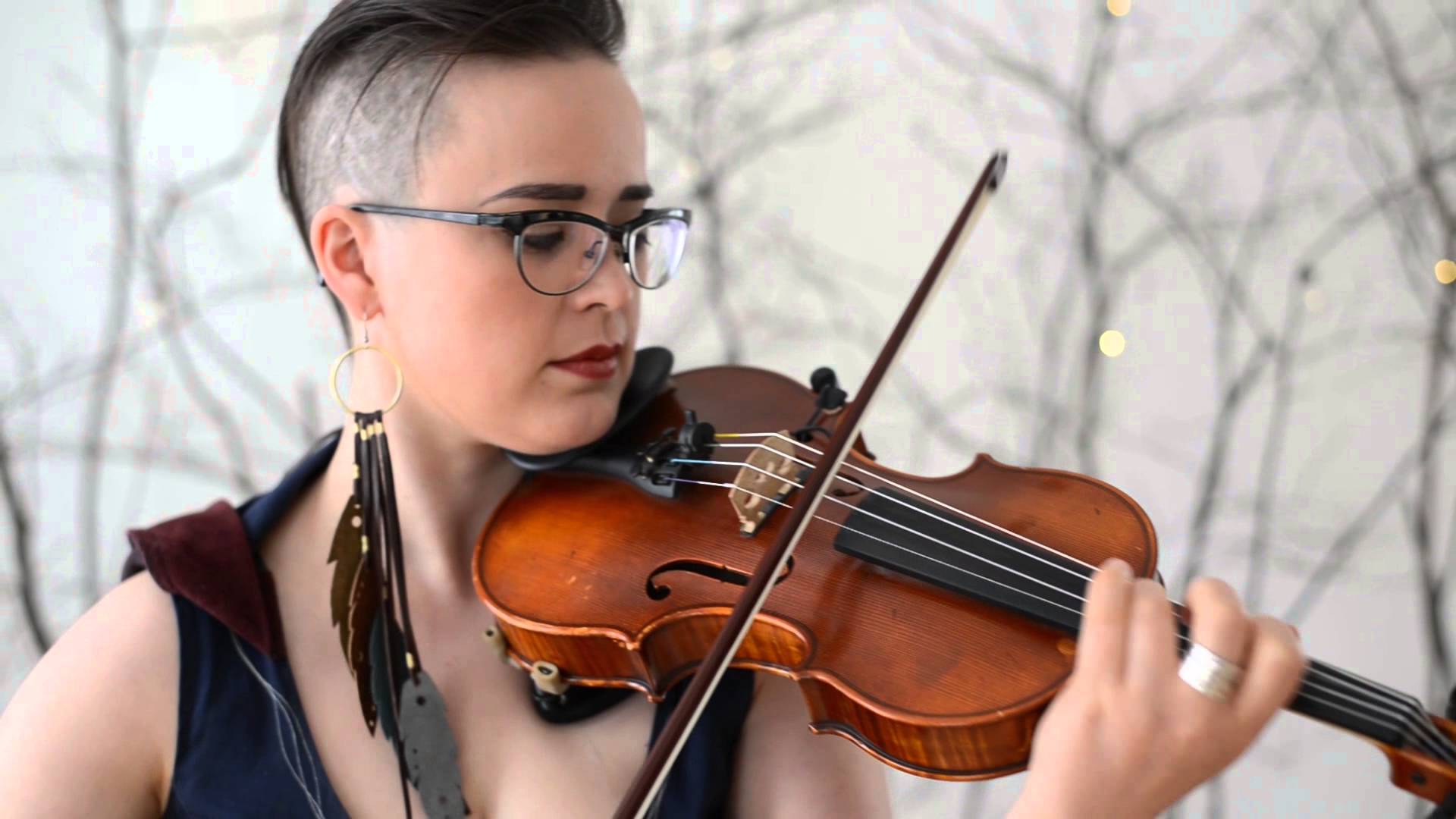 I have to preface this article with a shameful confession: until several weeks ago, I hadn't heard Raine Hamilton's music.
Now, after listening to her sweet, lilting voice and soulful lyrics daily, I'm captivated. Her new album, Night Sky, was just released in March and Raine has been touring across Canada with the other two members of her trio. Owen Sound is lucky enough to be getting a solo show from Raine at The Bleeding Carrot on Thursday, April 26. From what I have heard, this is going to be a phenomenal performance, perfect for the café's intimate layout.
Amidst the lyrical stories, haunting double bass and cello lines, and softly dancing fiddle and guitar, I can think of only one way to describe Raine's style of music: ethereal bluegrass. Each swirling song conjures images of forest and field, love and heartache. The poet in me swooned at words such as, "And my heart is not your harvest/ not yours to reap and sow/ not even if you're taking/ what you think I owe." Raine's lyrics in Night Sky reach out with vulnerable honesty in a way that so many of us can relate to and are gently woven together with strings that call up ancient roots and echoes of longing. This is an album for all the dreamers out there.
Advertisement
Whether you're a standing fan of Raine Hamilton, you're just discovering her, or you simply have a love of folk music or bluegrass, you need to check out her show this Thursday. She will be spinning tales with that otherworldly voice and showing off her beautiful guitar and fiddle skills. In fact, you can see for yourselves her awesome talent in this video of Lay Me Down. Just a little taste of what Thursday will bring! Get down to the Carrot and grab your tickets while you can. I'll see you there!
You can find ticket information at the event page, Bleeding Carrot, and Raine Hamilton's page.
Written by Sarah Goldman
Feature image by The Bassment