Paige Warner released her single, Liquor, in the Spring of 2021 – and we have not stopped playing it since. Performed by Paige and produced by Josh Polasz, this song brings a fresh take on her signature sound.
Showing off her broad range of musical influencers including Alicia Keys, Jeremy Zucker, and H.E.R, Liquor truly has an electric feel to it. Combining a little bit of blues, a little bit of pop, and dare I say a little bit of country, this mellow, easy-listening tune is truly mesmerizing.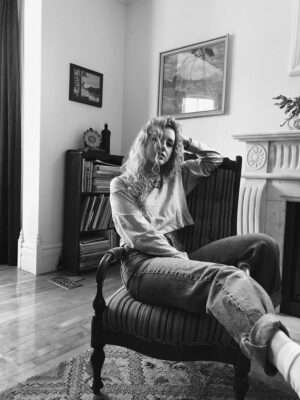 Relocating to Owen Sound in January 2021 to be closer to her family, Paige began her music career as a busker in a local Waterloo market. Since her move to the Georgian Bay area, Paige's music career has managed to blossom in the midst of the pandemic, with over 45,000 streams on Spotify and a multitude of opportunities coming her way.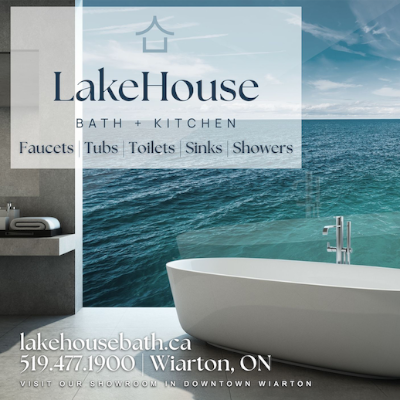 Paige describes her new single Liquor as growing from a combination of experiences of hers and those closest to her. A song about choosing to address the past instead of neglecting it, Liquor allows us to sit in the "yuck of the past" and let ourselves truly feel it.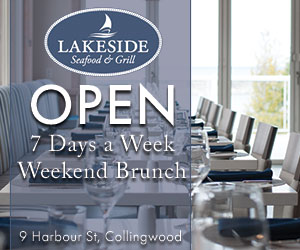 We caught up with Paige to ask her a few questions about her recent success as a full-time singer/songwriter, as well as her move to the Georgian Bay area:
Was music always a part of your life? When did you realize your love of performing?
Paige: Music has 100% always been a part of my life! I found a journal entry not long ago from when I was about 7 years old, saying that I wanted to be a singer but hadn't told anyone yet. I started out playing piano at a young age and quit like most of us do, but reunited with music when I started taking vocal lessons as a pre-teen. My family and community were very musical growing up, so my life has always been saturated in many forms of music. I have truly never wanted anything more.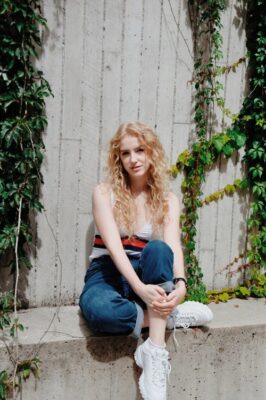 Tell us more about your beginnings as a busker in a local market.
Paige: I remember the first time I busked at the St. Jacobs market. My aunt was visiting my family at the time so she said she'd drive me there. So she took me to the market office early that morning and booked my spot. I was so nervous! But when it was time to begin, I plucked up the courage and grabbed my cheap hand-me-down guitar, my little foldable music stand, and my binder with just a handful of songs, and set up inside the blue-painted busker circle. I remember my designated spot was so far from where anyone was walking, but I was still shaking trying to get the notes out and make my fingers form the chords. I think the few coins I earned that day were given out of pity! But in the end, it really became a part of my summers and helped me to get comfortable singing for strangers.
What made you make the move from the Waterloo region to Georgian Bay? What do you love about Georgian Bay?
Paige: The initial reason I moved was to be with family. My parents grew up here and recently moved back. During the pandemic, I realized that there was no good reason for me to stay alone in a city where I had no family, so I decided to follow them! I have honestly fallen in love with the area even more than I expected. It is the perfect combination of convenient (and artsy!) city life and beautiful untouched nature. I've found myself walking many of the breathtaking trails and visiting so many unique small businesses. There is definitely not a lack of inspiration to be found!
Your career began during the COVID-19 pandemic. Do you think this was a hindrance to the start of your career, or were there positive sides to beginning your career in the midst of 2020?
Paige: I have been doing this for quite a few years now, but quit my day job to go 'full-time' in February – definitely not the best timing! There were some unexpected positives, however. I had my entire year booked with gigs, meetings, interviews, collaboration, etc, which was super exciting at the time, but now I am kind of grateful that this all began on a slower note. It has allowed me to nurture creativity and be in touch with myself as an artist, not just a businesswoman. I am also so thankful for the many connections I have made in my online community that I wouldn't have been able to prioritize before. I do still find myself mourning for the year that could have been, but am also trying to focus on the silver lining of gratitude.
Last but not least, what are your plans for future projects?
Paige: I have so many plans and ideas, but nothing set in stone yet. I am hoping venues will be permitted to host live music this summer, and if so, I plan to return to do some shows here and across Southern Ontario. But for now, I will continue to connect online through music and continue to relate in the general sharing of life.
Liquor is now available to stream on Spotify along with Paige's 4 other self-released singles, which include such awesomely relatable titles as People Pleasin' and I Don't Need Boys. This is truly only the beginning for this talented young artist, and we can't wait to see what comes next!
Follow Paige's journey on her website, Instagram, and Facebook.
The creation, production, and promotion of Liquor was funded by the Region of Waterloo Arts Fund.
Words by Jen Kristensen
Photos provided by Route 26