I don't know what happened to 2020, we went from being cooped up inside trying to get over the fact that it felt like March 163rd and no all of a sudden we're most of the way through October!
I missed writing a Rrant and Rrave because quite frankly since late August there has been a ton of tremendous albums put out.
This won't be the most in-depth article of Rrant and Rrave, but at least you'll have something awesome to listen to.
Here's seven albums we're rranting and rraving about right now. If anyone of these interest you, pop into Sour Cat Records and ask for them on vinyl.
---
Nubya Garcia – Source
Over the past few years England has set the bar on "not to be fucked with" when it comes to jazz. From Sons Of Kemet to Yazz Ahmed, the country has seen no shortage of great albums coming out and now a young woman by the name of Nubya Garcia has thrown her hat in the ring. Combining elements of jazz and dub music, Garcia has created a warm, reverb tinged sax sound perfect for those moments when you just want to tune out and turn up…also drummer Sam Jones is on that next level stuff!
Check out Nubya Garcia and her amazing band doing a from home Tiny Desk Concert.
---
Girl Band – Live At Vicar Street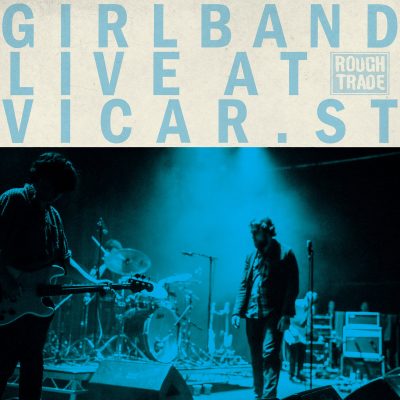 Released in August for Record Store Day drop 1, Girl Band graced us with "Live At Vicar Street", the live album does an excellent job at capturing the band's noisy and chaotic energy.
You can really feel the buzz amongst the hometown crowd come through on this album given how few and far between Girl Band's live shows can be due to frontman Dara Keily's ongoing struggles with mental health (see Rrampt's best albums of 2019 for more info), but they deliver something truly great here, songs like Pears For Lunch, Amygdala, and The Cha Cha Cha really show the band in a state of catharsis…hopefully it won't be too much longer before we can see or hear another unreal performance from the folks in Girl Band.
---
Uniform – Shame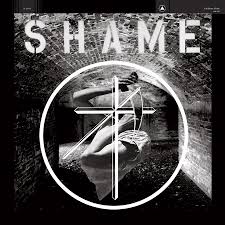 Metallic guitar tones, gained out vocals, and some industrial synths and percussion dominate New York trio Uniform's new full-length Shame. This is a perfect album for anyone feeling a sense of anxiety or nihilism during everything 2020 has dished out so far. And God will not love you, vocalist Michael Berdan shouts on the album's closing tune "I Am The Cancer" summarizing a year's worth of nonsense.
---
METZ – Atlas Vending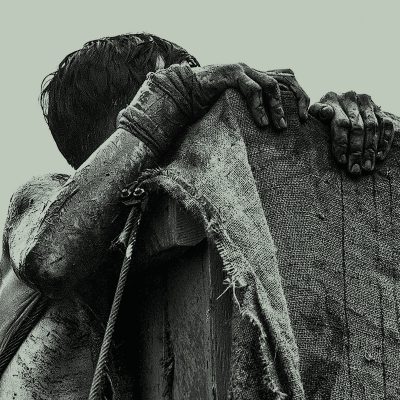 After releasing 2 crushing self-titled albums, METZ had a bit of a misstep with 2017's Strange Peace. Was there anything particularly wrong with the album?, Not really, but it just sounded like a band struggling to 'mature' into a 3rd album. Fortunately, the band found their footing again and has put out what might arguably be their best album yet in Atlas Vending. The expected pieces are there, Hayden Menzies' relentless, pummelling drum work, Chris Slorach's crunchy bass tones that beat you over the head, and of course Alex Edkins' angular guitar playing.
Those elements were probably made a little bit nastier thanks to producer Ben Greenburg (who happens to be the guitar player for Uniform!), and it's worth noting that Atlas Vending was engineered and mixed by Seth Manchester, who has had his hands in some of the best heavy releases in modern music (The Body, Lingua Ignota, Daughters, and many others) but there's also some pretty great twists and turns on this album including the nearly 8-minute A Boat To Drown In!
---
Future Islands – As Long As You Are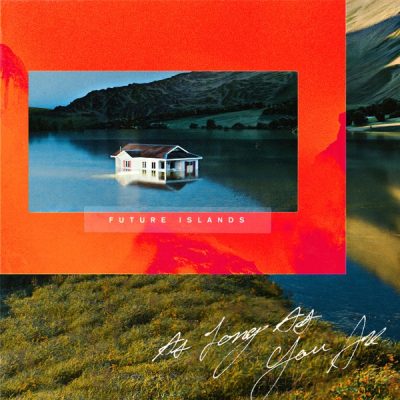 It might be considered a bold statement but Samuel T. Herring is probably the greatest front-person on the planet right now. With just a quick glance at their viral Letterman appearance in 2014 performing their hit Seasons that launched the band into the mainstream spotlight seemingly overnight, you can see that the statement isn't that hard to believe. Whether it be the flawless dance moves, the brilliant lyricism, or the blood, sweat, and tears, the band has gained quite the following over the last few years.
The spotlight took a bit of a toll on the band: a huge tour cycle, and being forced into the studio by their label resulted in 2017's The Far Field, an album the band has admitted to disliking as it felt rushed, they took a bit of a break to properly write and record what would turn out to be their latest effort As Long As You Are. The album is a solid effort delivered by a band that still has something to prove, even after a nearly 15-year career.
Check out the lead single from As Long As You Are, For Sure.
---
IDLES – Ultra Mono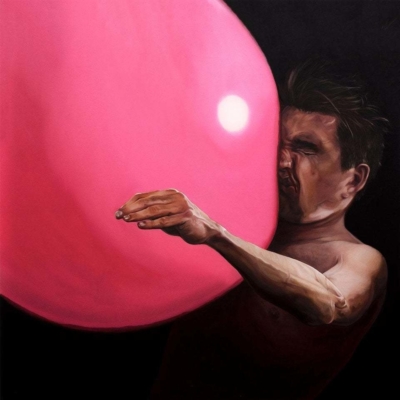 Love them or hate them, one of today's fastest rising bands is back with another huge album. Ultra Mono comes hot off the trail the band blazed with 2018's Joy As An Act Of Resistance and it appears as though the music world has noticed. IDLES' latest effort features and handful of guest collaborators including Jehnny Beth of Savages, Kenny Beats, Warren Ellis of Nick Cave And The Bad Seeds, and some noise-rock royalty in The Jesus Lizard's David Yow!
All collaborations aside IDLES deliver 12 tracks of ferocious punk and experimental rock, check out the blistering track War!
---
Merzbow – Screaming Dove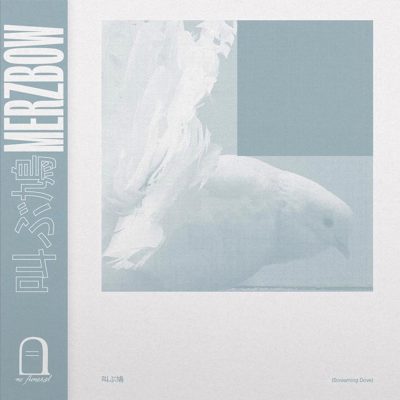 Merzbow is a project started in 1979 by Japanese noise artist Masami Akita, and after almost 40 years and countless releases, the project is still delivering ear-splitting, confrontational "music". The latest release from Merzbow continues that long tradition but what's truly exciting is that this release is being put out by Kitchener/Waterloo/Cambridge based label No Funeral, while not the label's first Merzbow release it certainly is the most exciting as it's being released on vinyl and limited to just 300!
Screaming Dove clocks in at just under an hour and has a blown-out, metallic sound throughout the album's 4 tracks of harsh-noise. Fans of Merzbow will know what they're in for just by hearing the name but if you're unfamiliar, be sure try something different and give it a fair chance…that being said you'll know within seconds if it's for you or not.
Screaming Dove will be released Nov 20th but you can pre-order through No Funeral's website and be sure to check out some of their other great releases.
Written by Russ Walsh, owner of Sour Cat Records in Owen Sound
---