It's that strange time of year again where December is coming to an end and everyone is frantically prepping for the New Year. It's also weird because we all start rummaging through our record collections, Spotify playlists, and streaming services "viewed" and "watch again" sections searching for "2019". Top 10 lists shouldn't be a time-consuming venture but yet they leave our living rooms and minds a mess (thank higher powers I opted out of top albums of the decade!) so this year I remembered that art is subjective and I decided to go the route of naming some albums (in no particular order) that I really enjoyed this year, and with any luck maybe you missed out on one of these releases and will want to give it a spin.
---
Endon – Boy Meets Girl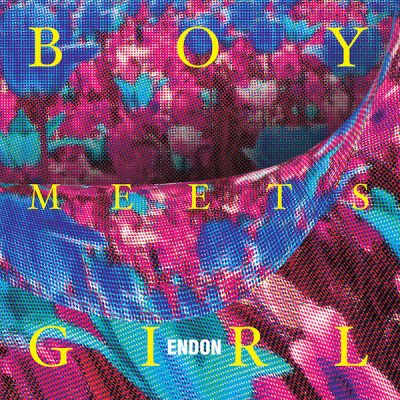 Don't let the pink and blue album art or the limited edition pink vinyl LP fool you, Endon is anything but pretty. While still more accessible than 2015's "MAMA" or 2017's "Through The Mirror" this year's "Boy Meets Girl" is 8 tracks of "catastrophic noise metal".There are still song structures and riffs and even a guitar solo or 2 to be found on this album but having two musicians dedicated to creating harsh noise over it certainly makes it a challenge. Another notable highlight is vocalist Taichi Nagura's howling, screeching voice (please keep in mind I'm truly saying these things endearingly) Nagura screams, shrieks, hums, and just plain yells nonsense throughout the album, the first with actual lyrics as opposed to just howling over the music. Carrying on the rich tradition of Japanese harsh noise and experimental music like Merzbow and Boris, Endon have potential to be torchbearers for years to come.
FFO: Full Of Hell, Merzbow, Faith No More
---
Advertisement
Lightning Bolt – Sonic Citadel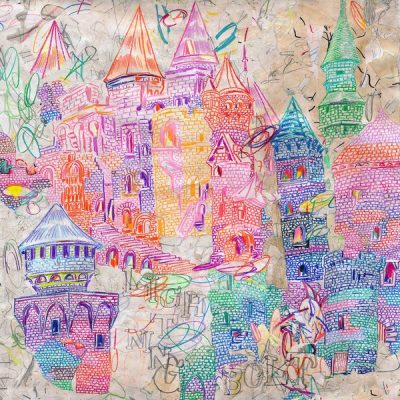 Accessibility won't be much of a common theme throughout this list but such is the case with "Sonic Citadel" Lightning Bolt's 7th studio album. Accessible is kind of a funny word, think more along the lines of primitive man discovering the hammer…they're still going to try to bludgeon their prey to death, they just have a fancy new tool instead of a fair-sized rock!
For those unfamiliar, Lightning Bolt is a duo wielding the power of an entire orchestra with nothing but a bass guitar and drum kit. Think Keith Moon and John Entwistle left to their own devices, Brian Gibson playing over-distorted grooves and leads while Brian Chippendale beats his drum kit looking like Mike Tyson in his prime! All silly comparisons aside "Sonic Citadel" is a great entry into the band's discography and it's great to see a band keep trying new things well into a twenty-year career and have the support of a great label like Thrill Jockey (who will be reissuing their old catalogue in the year or two to come).

FFO: The Locust, Death From Above 1979
---
Orville Peck – Pony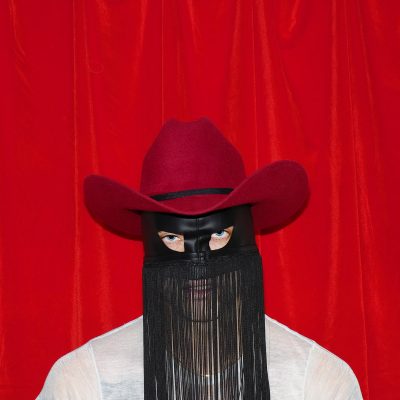 Alright, a lot of you are probably already familiar with this one but it's certainly worth mentioning, Orville peck is a country (STOP I KNOW WHAT YOU'RE THINKING BUT PLEASE KEEP READING) artist who's been turning the genre on its head this year. When you think of country music a queer gentleman who dresses kind of like a lampshade might not be the first thing that comes to mind, but Peck (if that IS his real name….it's not) is the real deal.
Much like Peck "Pony" is disguised and washed in mystery. While undeniably being a country album there is a lot of shoegaze and alt-rock elements as well as a punk edge especially during live shows with Toronto punks Frigs lending their talents to form the backing band. It's worth mentioning that this is a debut effort, some consider it an instant classic but I'm sure fans are already eager for a new release and world domination from a musician that has already played Austin City Limits, The Calgary Stampede, and Guelph's Hillside Festival.
FFO: "Outlaw" country, Sturgill Simpson
---
Show Me The Body – Dog Whistle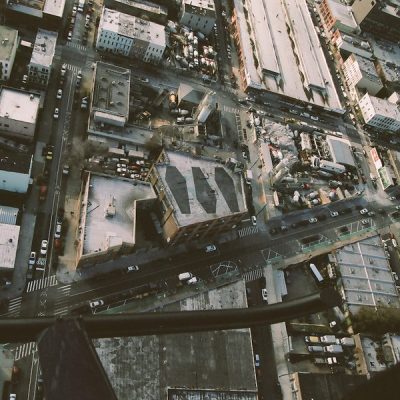 From the opening notes of "Camp Orchestra" your ears perk up like a meerkat hearing a twig snap in the distance, you haven't fled yet because you're more curious than you are afraid and by the time you've realized what's happening you've been eaten alive! On "Dog Whistle" Show Me The Body bring their interesting mix of hip-hop influenced hardcore front and centre in a genre that's overcrowded with cookie-cutter posers, but what would you expect from a trio that features a fuzzed-out banjo as a primary instrument?
On paper, it kind of sounds like a jumbled mess, but Show Me The Body seamlessly tie their sound together, distorted hooky basslines and some clever electronics mixed with yelled vocals and punchy drums are featured prominently throughout the album. Minus the few moments where the band brings it back down to a spoken word section or a song is getting warmed up the record sounds like it's on the verge of exploding, so take a few steps back when you drop the needle and make sure to catch them live to really soak up the experience.
FFO: Trash Talk, Death Grips
---
Girl Band – The Talkies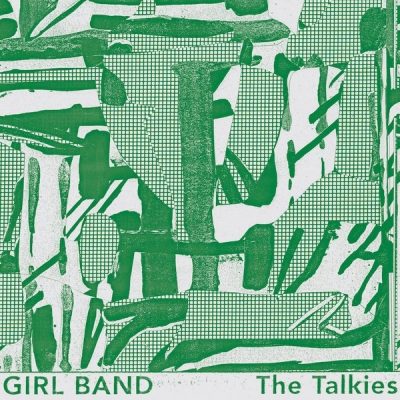 I'm sure you've heard this one before, a hip new band comes on the scene releases a shockingly great debut, does the tour cycle and then disappears forever. Or worse yet, releases a great debut and then doesn't know when to disappear. But then there's the curious case of Girl Band with almost exactly 4 years between albums…so what happened? Vocalist Dara Kiely's ongoing struggles with mental health finally started to wear him down and he got the help he needed.
Kiely has been very open with his struggles, in fact, "The Talkies" opening track is Kiely performing a breathing exercise to assist with facing a panic attack in the studio. He's also been so open in interviews that he became bored of talking about his struggles so much so that the entire album avoids the use of the words "I" or "You"…so what is "The Talkies" about then? Well, much like mental health it's not always so obvious.
Written entirely in the key of A, parts are sung backwards, using hubcaps as cymbals…..? Girl Band is the "guitar store" guy's worst nightmare…" you call that music?"…yes, but not right away. The songs build off of noises and textures rather than riffs and chord progressions, pulling apart the fabric of what one calls "rock". It's impossible to give away or spoil anything about "The Talkies" in a few paragraphs but if this checks any boxes for you, don't sleep on this album!
FFO: Sonic Youth, Big Black
---
Durand Jones & The Indications – American Love Call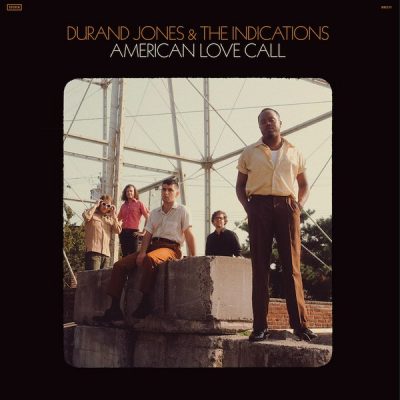 On just their second album, Durand Jones & The Indications have managed to strike gold! Right from the opening drum fill of "Morning In America" your head starts bobbing with the swagger that only a truly great record can provide….and that's just the opening track! "Don't You Know" has an undeniable groove that will make you want to grab your significant other and just dance. Drummer Aaron Frazer takes some of the spotlight on this song using his falsetto to lend a different taste while the rest of the group brings a lovely harmony to the song (a common element throughout the album).
It's hard not to write about just the vocals on this album, but the musicianship just can't go unmentioned. The band absolutely brings it, the rhythm section is tight, the guitar is tasteful always playing with the rest of the band instead of trying to stand out with the exception of a solo or two and some nice breaks of either the melody or chord progression. This is the type of album you just need to get in your hands on any format you can it's great at work, in the car, or at home dropping the needle.
FFO: Daptone Records roster, Leon Bridges

---
Battles – Juice B Crypts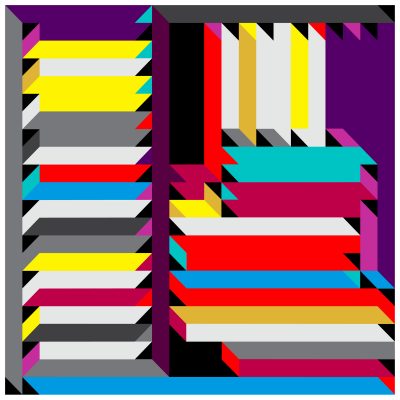 The never-ending progression of Battles is something to behold. After releasing their debut album "Mirrored" founding member Tyondai Braxton(guitar, vocals) left the band and Battles carried on as a trio (no easy task since their music is very loop heavy) releasing 2 great albums "Gloss Drop" and " La Di Da Di". During the promo for "Juice B Crypts," fans noticed the absence of founding member Dave Konopka and it was confirmed that he too had left the band. So what do you do when half your band leaves over a 15 year career? Carry on as a duo and release one of the most mind-bending albums of 2019!
John Stainer(drums) and Ian Williams (guitar, loops, keys) take the idea of "less is more" and throw it right out the window. "Juice B Crypts" is 11 tracks of glitched-out loops and brain-busting drum beats. John Stainer performs an absolute masterclass, his heavy-hitting and creativity behind the kit is something else and in this reviewer's opinion, he is one of the best living drummers. Ian Williams really steps it up on this album using whatever he can get his hands on (sometimes even playing two instruments at once) to really fill out the album. Not wanting to take on any more of a workload the band enlists a few guest vocalists, bringing it back to their earlier releases( 2015's "La Di Da Di" was completely instrumental) including Jon Anderson of "Yes" fame and Merrill Garbus of "Tune-Yards".
Overall "Juice B Crypts" is an extremely solid effort full of exciting twists and turns, and I'm excited to see what a more comfortable and focused album could sound like. For long-time fans of the band, it offers a new perspective into an already established sound. For new listeners, it might be a grower and not a shower.
FFO: Tera Melos, Tortoise, Flying Lotus
---
Lingua Ignota – Caligula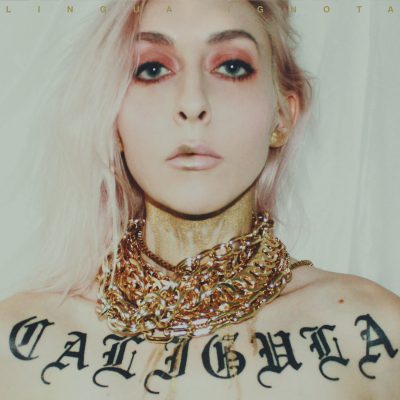 Alright, I don't really know where to start with this album….picture Queen..but like a doom-metal band….? Sure, that sounds confusing enough. After self-releasing 2 albums that spread quickly via word of mouth, Lingua Ignota (real name Kristin Hayter) signed with Profound Lore Records to release 2019's "Caligula" her most focused and punishing effort yet.
A classically trained singer and pianist, Hayter draws on her experiences as a survivor of domestic abuse to create an honest and heavy listen. The album's opening track "Faithful Servant Friend Of Christ" opens with an ominous string section before Hayter's soaring vocals take command, but this only the beginning, we've been led into a false sense of security before "Do You Doubt Me Traitor" kicks in with an eerie piano melody and a pounding drum. Midway through the song Hayter's classically trained voice breaks into a harsh shriek over the same piano melody now with an added string section. The song begins its descent into madness slowly falling apart with added industrial textures placed towards the back of the mix, before regaining its composure and Hayter returning to singing…never before have the words "throw your body in the fucking river" been sung so beautifully.
Without getting into a track by track of the album the themes previously mentioned are prevalent throughout "Caligula". Hayter combines elements of classical, harsh noise, industrial, and metal to unleash a sound unlike anything I've heard and hopefully her music will inspire victims of domestic assault to come forward, inspire more women to step into the male-dominated experimental music scene, and inspire abusers to find a nice gutter to rot in.
FFO: The Body, Pharmakon
---
Nick Cave And The Bad Seeds – Ghosteen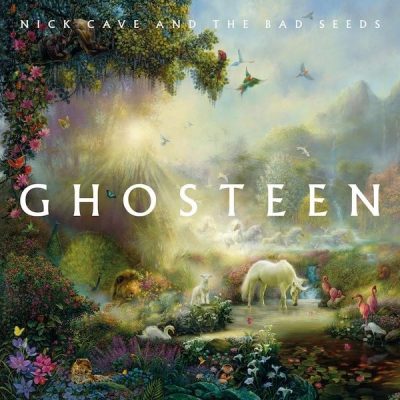 So, I said most of what I had to say about this album in the last "Music we're Rranting and Rraving about" but it's certainly worth mentioning again. For their 17th full-length album the Bad Seeds shy away from the spotlight to let Nick Cave and Warren Ellis bring forth their vision of piano and synth driven drones.The result is "Ghosteen" a beautiful album written following the death of Nick's son Arthur and long-time former Bad Seed Conway Savage
One would figure that after all the loss suffered that "Ghosteen" would be a very depressing listen, but over the course of this double album (the band's first since 2004's Abattoir Blues/The Lyre Of Orpheus) there's actually an underlying message of hope. Fans have come to expect beautiful poetry delivered in a booming baritone but there's still a lot of new elements on "Ghosteen" that make it another great entry into an already great discography.
FFO: Leonard Cohen, Tom Waits, PJ Harvey

---
Black Midi – Schlagenheim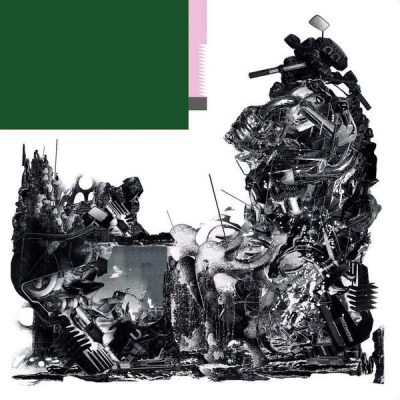 Taking their name from a genre originated in Japan, where songs are remixed from MIDI files containing up to billions of notes, it should come as no surprise that Black Midi's debut LP "Schlagenheim" can often at times sound chaotic. Not even a minute into the first song "953" we're greeted with punk rhythms,harsh noise, and jazzy drums before the tempo changes and the vocals start…still under 2 minutes in. That's not to say "Schlagenheim" exhausts the listener right away, there's still plenty of great musicianship to be found on the album's 9 songs.
"Speedway" and "Reggae" are a little more laid back than the album opener but still feature some break-neck changes in momentum while drummer Morgan Simpson displays some serious chops behind the kit. Angular effects-driven guitars are prominent throughout the album creating some interesting textures, but guitarists Geordie Greep and Matt Kwasniewski-Kelvin can seriously play the fuck out of their instruments, unfortunately I don't see them gracing the cover of "Guitar World" magazine any time soon.
Greep, who also provides most of the vocals on the album proves himself to be quite the raconteur, approaching his delivery in often choppy, stuttered, and mumbled phrases spitting out line after line (and I thought I was having trouble saying "Schlagenheim"!). It's a very awkward style that might throw some listeners off but really suits the rest of the band's dynamic, "bmbmbm" is a great example… where the lyrics are delivered with a "magnificent purpose".
In recent years I've struggled with a love-hate relationship with the guitar. I've grown tired of the Hendrix impersonators, Slash worshippers, and Bonamassa's of the world. Luckily Black Midi proves there's still tons to be done with the instrument…quite frankly they give me hope for the future of "rock".
FFO: Girl Band, Sonic Youth

---
Also a quick list of some stuff I enjoyed but didn't quite sit with enough to include writings.
Full Of Hell – Weeping Choir
Whoop-Szo – Warrior Down
Altin Gun – Gece
FKA Twigs – Magdalene
Swans – Leaving Meaning
Torche – Admission
Kim Gordon – No Home Record
Tropical Fuck Storm – Braindrops
Eye Flys – Context
Lee Fields And The Expressions – It Rains Love
Clipping. – There Existed An Addiction To Blood
Big Brave – A Gaze Among Them
---
Written by Russ Walsh, owner of Sour Cat Records in Owen Sound