Phoebe Bridgers – Punisher
I wasn't very aware of Phoebe Bridgers music until earlier this year when she released 'Kyoto' as a single from her brilliant new album 'Punisher'. The track was burned into my subconscious, and I'd find myself murmuring what few of the lyrics I knew, so when the "Punisher" was finally released I was excited to see what else was in store and much to my surprise the album was not as upbeat as the single lead me to believe. Instead, I was greeted with a melancholy masterpiece that sounds like a distant cousin of Canadian folk musician Donovan Woods.
A brief intro track 'DVD Menu' sets a tone for 'Garden State', a glitchy, warbly, almost underwater sounding song that puts Bridgers' voice, and more importantly lyricism, front and centre tackling themes of hometown blues and overcoming your demons. "Someday, I'm gonna live in your house up on the hill/ And when your skinhead neighbour goes missing I'll plant a garden in the yard, then /they're gluing in roses on a flatbed you should see it I mean thousands/ I grew up here till it all went up in flames except the notches and the door frames", Bridgers sings, taking us through an already emotional journey. "The doctor put her hands over my liver/told me my resentment's getting smaller/ no I'm not afraid of hard work/ and I did everything I want/ I have everything I wanted", she reveals later in the song prepping us for the emotional rollercoaster that is this album.
The aforementioned 'Kyoto' is hands down one of the best songs I've heard this year! It's hard to wrap your head around such an upbeat song about a strained relationship with your father but you'll be singing this one for months! "I'm gonna kill you, if you don't beat me to it/dreaming through Tokyo skies/I wanted to see the world/then I flew over the ocean/and I changed my mind" Bridgers belts as an uplifting trumpet blasts through the mix courtesy of Bright Eyes' Nate Walcot. Behind every great 'solo' album, there's usually a list of collaborators helping to create something worth listening to, and Bridgers certainly knows how to pick her co-conspirators. 'Halloween' sees Ethan Gruska adding some incredible sound design – synths that are both airy and glitchy sprinkled throughout the track to add an interesting dynamic not often heard in the genre.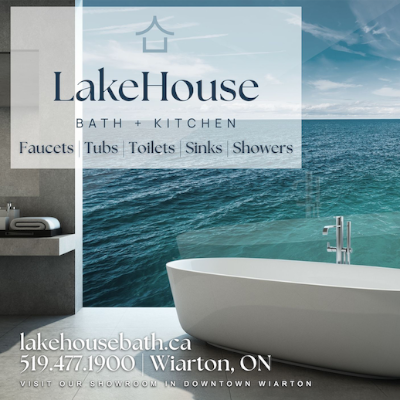 I usually try not to use the word cinematic but there's no better way to describe tracks like 'Chinese Satellite', 'ICU' and honestly most of this album. The album closer 'I Know The End' really feels like the 'grand finale' kind of song, putting together all the elements that have made 'Punisher' a masterpiece. The cinematic elements are all there and a gauntlet of collaborators really drives the album home. Nick Zinner of Yeah Yeah Yeahs, Bridgers boygenius bandmates Julien Baker and Lucy Dacus, Conor Oberst and the list goes on! "A haunted house with a picket fence/to float around a ghost my friends/no, I'm not afraid to disappear/the billboard said the end is near/I turned around, there was nothing there/yeah, I guess the end is here" Bridgers sings pissing off every songwriter on the planet who wishes they could write lyrics with an impact like that!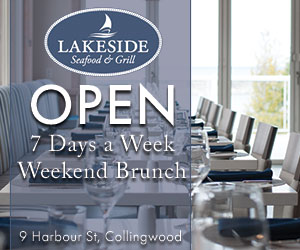 As fantastic as the collaborating on 'Punisher' be sure to check out this stripped down performance of 'Kyoto' included in this piece.
---
Animatist – Inverted
Animatist is a hard band to pin down – it's easy to lump them in a Jazz or Fusion category because they have a sax player; it wouldn't be completely inaccurate but they have so much more to offer. The group combines the expected jazz influence with elements of prog and math-rock for a great offering of instrumental music.
Album opener 'Where's My Dopamine?!' (an apt song title for trying to get your brain back in work mode) starts with a creeping guitar line that creates a sense of tension until the rest of the band comes in, it's obvious the members of Animatist are talented but they do a fantastic job of sharing the musical space instead of everyone having a "hey, look how good I am" moment. About halfway through the track, the band switches up the feel a bit and the once-smooth sax playing of Danielle Fernandes now presents a pretty vicious growl without ruining the vibe of the song.
'Weird Digits' sees more of Animatist great ability to play off of each other to create a captivating listening experience. Close to the 3-minute mark we hear Guitarist Brent O'Toole and drummer Ian Hinds trade rhythm before Hinds breaks out for the musical touchdown (sports, am I right?!). Not too long after Fernandes and bassist Steve Cook get a bit more involved for a bridge almost reminiscent of The Mars Volta, O'Toole stomps on the delay pedal to incorporate some of those math-rock elements that were previously mentioned.
'Showdown On The Inverted Pyramid' is a highlight of the album, from the opening notes the band comes rushing out the gate until hitting a passage that one can barely comprehend. I'm still stumped on how it's possible to keep it together…and we're not even 1 minute into the song, it's a musical highlight on an album full of highlights! The tones on this song are really next level – sax growls, distorted bass, ring mod synths, it's almost like listening to the world's weirdest hardcore band.
'Inverted' is available now digitally on bandcamp or through Brampton's Glue Gun Records, their first vinyl release!
---
Black Midi – Sweater
It appears that since releasing their debut full-length "Schlagenheim" in 2019 Black Midi have only gotten weirder. Maybe it was from being cooped up at home with nothing to hold you back creatively or maybe this is the path the band is destined to follow…I guess comparatively the group's latest release "Sweater" isn't as weird as their June release "Tales Of Suspense And Revenge", a collection of short stories set to music along with a few instrumental jams…but it's still pretty weird!
From the reverb-soaked opening notes of the 11 ½ minute 'Sweater', you know you're in for something interesting. Recorded during the same period as 'Schlagenheim', it's not hard to understand why this track didn't make the cut. It really needs to stand out on its own. Free music, stream-of-consciousness, whatever you want to call it, this piece of music is not to be taken lightly. Drums fade in and out, guitars drone and hum like the soundtrack to a late-night walk home alone, the vocals sit back in the mix until the odd unintelligible scream bursts through. Quite frankly, it's hard to write about, but if you're up for a challenge then listening to this track will be right up your alley.
The b-side '7-Eleven' (also recorded during the Schlagenheim sessions) is a little tamer than the A-side but still offers something a little different from the band. Twangy guitars and spacey synth provide a base for the spoken-word vocals telling the story of a person's short experience of the journey to and shopping at 7-Eleven with an ending that will knock your socks off!
In their short career, Black Midi have managed to both find an audience and completely bewilder them, for all we know a Polka masterpiece could be on the horizon. Regardless of what's next, you have to admit, sometimes it's fun to be left in the dark.
---
Written by Russ Walsh of Sour Cat Records