Mat Dwyr is an ideas guy. You only have to spend a few minutes with him to understand he's always got a cool notion in his noggin. And it's matched by a constant smile on his face. Standing in my back yard during a snowstorm in May, 6 feet apart, we talked Covid and sipped on coffee that turned icy as quickly as our toes (he was wearing sandals). The only thing that didn't turn cold was the conversation. I've been interested in listening to how businesses are transitioning in the time of Covid and Dwyer's got an optimistic handle on things. Is he worried? Of course. But he's got some things up his sleeve like so many of the young entrepreneurs I talk to.
He and I have stories that aren't that different. We both moved from Toronto to the Owen Sound area, only at different stages in our lives. I was brought here at a young age when my parents made the move. He was brought here last year after he saw the City's 'Are You Most' campaign designed to entice young entrepreneurs to this area.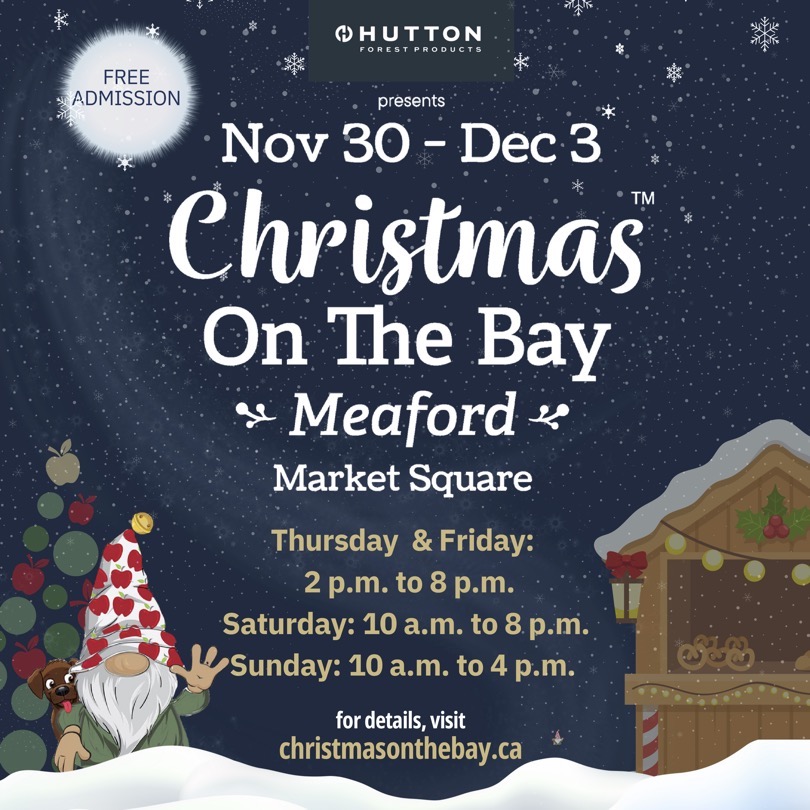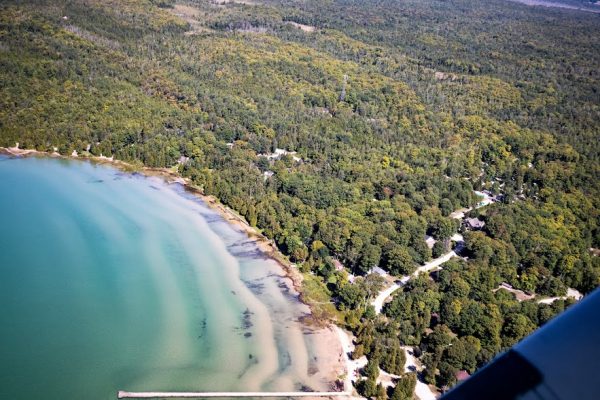 "I saw a Facebook ad for the [campaign]…and the program really resonated with me," he says. He was currently living in the back of the small building that housed his successful photo-scanning business in Toronto. They didn't want to raise a family in such cramped quarters, so he and his wife, Kristin, decided to leave Toronto for a more rural setting. After hosts Mike and Michelle Comello showed them around the area, Dwyer and his wife realized it was the place for them. "It's laid back," he noticed. "People are nice."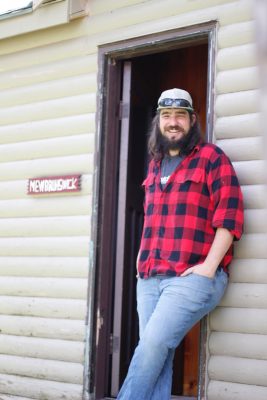 Besides a lot of nice people, this area has many things going for it. The freshwater and the potential for start-ups: both are boundless here. They took them both into account and bought the fabled Red Bay Lodge on Lake Huron with the intention of creating a unique place for tourists to stay, eat, and host functions. If you follow their YouTube channel, you'll see exactly what I'm talking about. Dwyer's series, A Lodge Made of Love, is documenting their whole process and gaining a solid following online.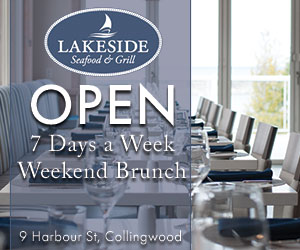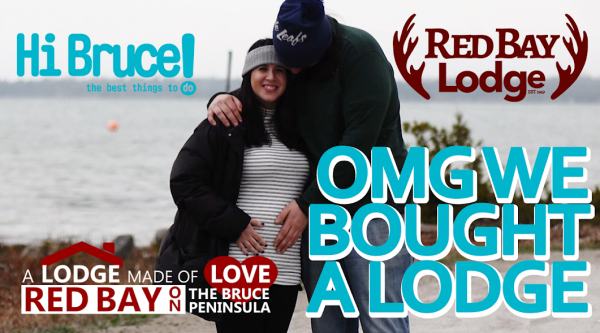 Mat is among a list of young 'hotel' owners in Bruce County that includes Megan Myles of The Fitz Hostel, and the April Brown/Sarah Sklash duo, who just bought the Knights Inn in Sauble and are turning it into The June Motel. A Hostel, and a Lodge, and a Motel (oh my!). The great thing about all three of these is that they offer something unique, something more personal than a hotel chain ever could. This matches the Bruce County well as it is one of the most unique places in Ontario. Myles prides herself on helping guests figure out the best hiking, kayaking, and snowshoeing experiences around Lion's Head. And Dwyer has the same idea for the Red Bay Lodge. He's very hands-on in his approach and wants guests to have a one-of-a-kind visit. This was his year to make a big splash in Bruce County – he was 'all in' with the help of his brother, Tim. Together they run the Lodge and Hi Bruce!, a tourism/marketing concept for the Bruce County with 35 partners and a relaxed business model. "There's no catch," he tells local businesses who might be interested. "I'm doing it anyway. Come along or don't come along."
The concept is packaged itinerary for visitors, so that tourists can make the most of their time. If you're looking for ideas, you can text Hi Bruce! and they'll provide a itinerary for you. If I were visiting this area for the first time, I'd set up a four day jump from the Fitz Hostel to the Red Bay Lodge to the June Motel – Bruce County's own little backpacking circuit.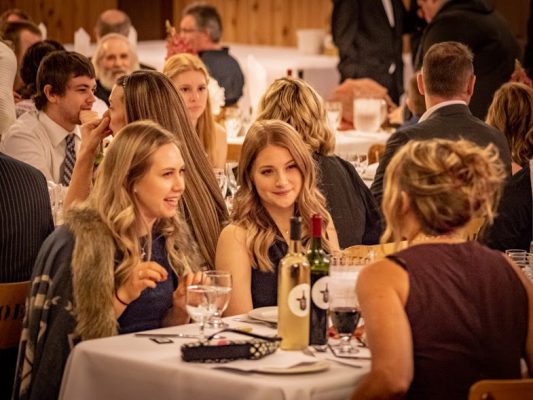 Everything was falling into place and 2020 was the year for the Dwyer brothers to go from 0-100 (metaphorically, not km/hour on highway 6).
Then something happened earlier this year (we're all sick of saying its name) and the whole Lodge/Hostel/Motel industry got flipped on its head along with every other industry. "Businesses will all need to shift, at least this year," Dwyer acknowledges. His will be no exception.
When he purchased the Lodge in October of 2019, he was preparing to start renovating all the cabins on the 50 acre property as soon as the snow left this past spring. Those plans were put to a screeching halt. Now, in addition to not being able to take bookings this summer, he doesn't even know when he'll be able to finish the cabins due to delays in shipping. For example, the doors for the cabins are behind by 7 weeks. His plan was to open the Lodge rooms May 1 and the cabins July 1. The Angry Squirrel Restaurant would have been open in the Lodge all summer and his Hi Bruce! business operating in full swing. He was even building a gift shop to attach to the restaurant.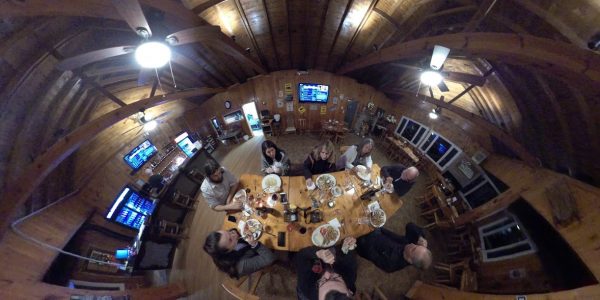 So what's the plan now? What happens when a cash flow becomes a trickle with a low-travel summer? I told you Dwyer was an ideas guy. He's still taking bookings according to regulations, but is also coming up with cool plans for late summer and fall. One of his ideas is a Haunted Lodge experience in September and October with a scary trail walk around the 50 acre property. "If we're allowed, I'm going to put all our capital into the lodge for the weekends. After the Haunted Lodge experience, transition into a Christmas Lodge for holiday parties and group bookings," he says. In other words, he's pressing forward, taking bookings for one group at a time instead of individuals. He's providing a 'safe, inviting, and memorable' experience for small groups.
He's also planning Red Bay Lodge's second annual Fish Funeral this fall where they march in swim trunks and suit jackets down to the water to put Mr Fishy to rest. They removed him from the wall when they bought the place, and so it was a way to honour the old tradition by starting a new one. "Every year we'll march down to the beach and every year we'll invite more businesses. We had an incredible response last year…I am going to do that this Fall again."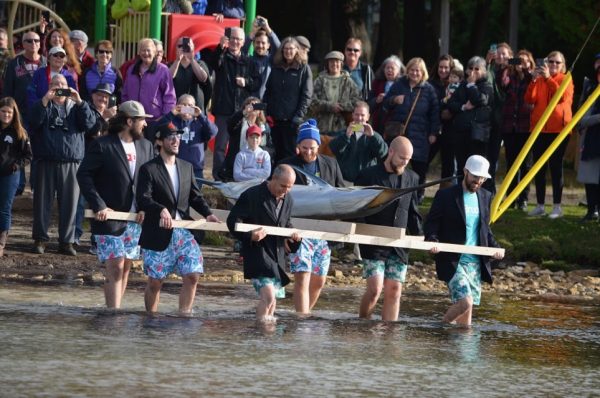 Dwyer isn't just starting a business in Red Bay, he's starting new traditions. He's the kind of guy the area needs – one who doesn't get discouraged by hard times, even when those hard times are a once-in-a-lifetime global pandemic that has the potential to ruin plans and bury businesses. He's pivoting and shifting gears as he needs, but above all, he needs some guests. That will be in the form of small groups this summer, fall and winter who book the Lodge for a weekend. Like many young entrepreneurs in the accommodation industry, he's got lots of ambition, ideas, and drive. But he also needs some cash flow.
If you're interested in booking a night at the Red Bay Lodge, check out his website at redbaylodge.com. And if you're interesting in watching the Red Bay community walk a fabled fish to the water this fall, it will be a safe way to connect with people and take part in a new tradition that is sure to stick around. Just like the Dwyer brothers and their entrepreneurial spirit.
---
Words by Jesse Wilkinson
Photos by Jesse Wilkinson and Mat Dwyer