To understand Brontae Hunter's debut album, it helps to know that she's a Bruce County girl from Irish heritage now living in Montreal as an actress/musician. She's heavily influenced by classical, blues and jazz, and loves Margaret Glaspy. These ingredients have been melted down into the proverbial pot from which her debut album has emerged.
"The record is very much a love letter to the music that is around us at all times," she explains as we sip coffee on Saturday morning and chat about her thirteen-song effort, The Jubilant Opus of the Day. She's not only referring to her musical influences, but of nature. A Kincardine-born artist, the outdoors has always been important to her, especially Lake Huron. She is a young and impressionable artist, but a wise one. And when wisdom is paired with curiosity, it creates something meaningful and deep.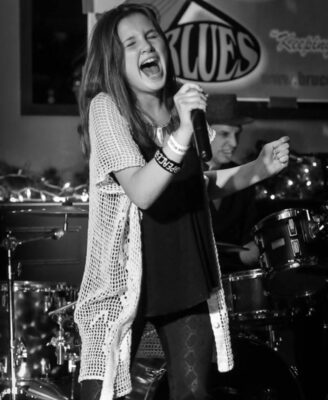 This debut album is also a love letter to her Irish heritage, having grown up with Celtic and Cape Breton music, and to jazz, which she's embraced over the years along with blues and hip hop. "When I tuned into what that all was, the album just flowed out," she says. "Because I was able to trace things from blues, to folk to Celtic to country to monologues. To me it was crystal clear…but I wasn't sure what other people were going to think about it. I wasn't sure if people would think I was nuts"
But people don't care how an album is conceived as long it's good. And this album is very good.
Advertisement
The opening tune Sinking Boat is soulful and deep and revelatory, but with a smooth hook and playful lines like "I painted my face/ And I tilt my head at just the right moments" with "all of the graces that my mother gave to me" but the chorus "Time moves slow/ like a sinking boat" slips deeper. The country influence is clear here and the accompaniment of the violin reinforces the Western tradition. This is one of her 'demon songs' as she calls them, where she confronts her darker energies. Bad & Wicked is another of these, but with a 1930s blues influence and a folk melody.
Classical Singing Nuns is a testament to her talent in delivering theatrical monologues. It's a rejection of the Classical tradition, and a playful glimpse into Brontae's world. The later monologue, Eternally Callused, is my favourite, though. It's one that speaks to the Irish experience of resilience and storytelling. Accompanied by meandering violin, the vocals find a cadence and liveliness that only a talented actress can access.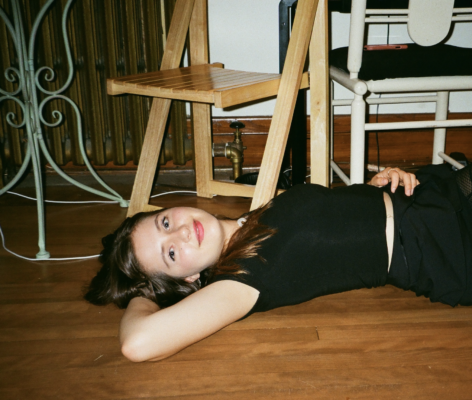 The Interlude of Maidenly Chaos has a buoyant rhythm and playful lyrics narrating the archetypal move from small town to big city. The song describes run-ins with shady businessmen, big city boys, and people who don't go to church. After playing all night clubs, she compares her situation with small-town girls she left behind who make pies and babies and who are never alone. "Can I make a happy home/ In the big smoke?" she wonders.
They Said It Was Love is a recorded conversation between her parents about the years her dad spent on life support after a debilitating disease left him quadriplegic. Hunter is constantly weaving in both real and fictionalized family history such as the melancholic Brother Brother based on an ancestor in an abusive relationship who died during childbirth, and Wild Wild Flower, an Irish lament that explores her great grandfather's marriage and suicide.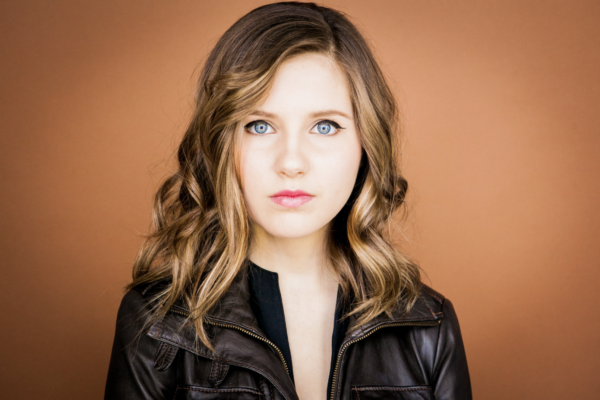 Pull Me Through, a Jim Cuddy cover, draws on her theatrical background while Never Stop Loving You draws on West Coast 1970s rock to close out the album paying tribute to figures like Linda Rondstadt and Bonnie Raitt.
It's exciting to see a young musician blend so many styles on their debut album and to do it so successfully. After two years in a pandemic where she claims the solitariness allowed her to 'survive but not thrive' she is looking forward to an exciting year ahead in front of live audiences. Look for her playing soon in Grey Bruce Simcoe and find her album The Jubilant Opus of the Day on streaming services and at Artemis Atelier in Kincardine.
Written by Jesse Wilkinson
Photos provided by artist