A year can feel long time, especially if we're unable to set goals or find ourselves abandoning New Year's resolutions in the first quarter. I suppose that's why humans have developed a DD/MM/YYYY system…breaking things down can make life seem a little easier. That's exactly what Andy Elliott has done on his monolithic debut On The Periphery Of Disco. The album's 12 tracks almost serve as a monthly snapshot, or an ambient score to 2021, capturing a fully realized vision in the form of an instrumental record.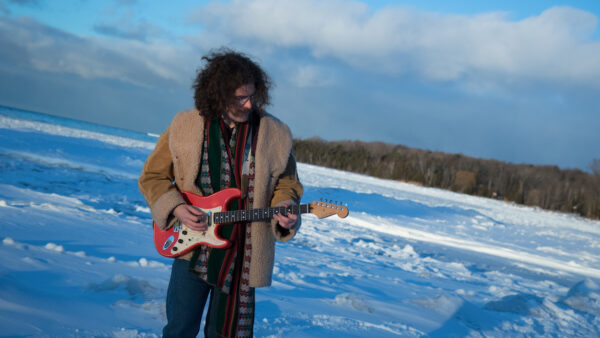 The album kicks off with Algoma Compass an arpeggiated chord progression over rustling backgrounds that's convincingly dense making up for the lack of a traditional rhythm section. The 4 chords play out until eventually being overtaken and fading into a beautiful drone that flows into Fifth Wave, a spacious arrangement with soaring guitar notes that take the listener to the precipice of feedback before gently placing them back down.
Thaw is an album highlight, a euphoric piece of music that's like listening to the winter blues drift off into a state of melted bliss setting a beautiful, glacial pace! It ebbs and flows fading in and out surrounding the senses creating a feeling of ecstasy. Green Tide, Wind, and A Collection conjure up a similar vibe while paying homage to artists like Johan Johannsson and Brian Eno but managing to stand completely on their own.
Impermanence eases the listener into a meditative state (if they weren't already deep into one) and manages to capture the feeling of a drive home from a solo trip to the beach, watching traffic pass by like waves as if on autopilot, the flanged whoosing sounds drawing you in as a stunning guitar melody wrangles everything in giving way to the countering In Tall Grass. A fathomless upright bass played by the album's only guest musician, Dave Chevalier (Wiretone Records), accompanies Elliott's playful but tasteful synth work allowing him to be a little more free on this track.
Advertisement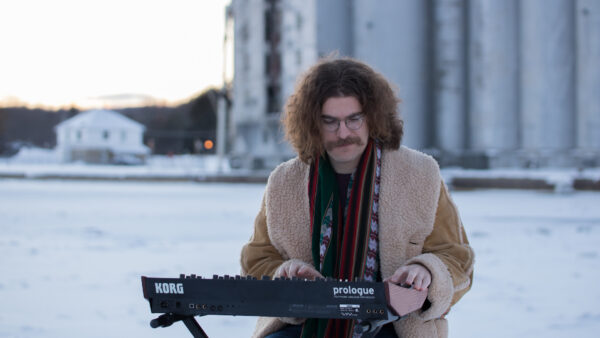 A Form Of Change closes out 2021's soundtrack, a horn sounding synth with a dollop of shimmering reverb repeat and build giving heavy sci-fi vibes and is another tribute to Elliott's disciplined restraint always giving the listener exactly what they need and never showing off…if anything it leaves you wanting more! I guess we'll have to show some restraint and wait for his next record.
On The Periphery Of Disco is out now and is available both on CD and digitally through Wiretone Records. You can purchase it at Highfive Cowork and Social, or if you see Andy out and about in Grey Bruce Simcoe you can be sure to hit him up for a copy.
Written by Russ Walsh
Photos provided by artist