On Josh Ritchie's follow up to 2019's Louder, he pens songs that reflect on systemic racism and rage against police brutality. This three song EP, a precursor to his second full-length album Love at the End of the World, is a call for justice, equality, and understanding.
It has certainly helped Ritchie find his voice as an activist. "I didn't speak out enough when things happened to me or to the people around me, and it took the events of last summer to open my eyes to the situation we're in," he says.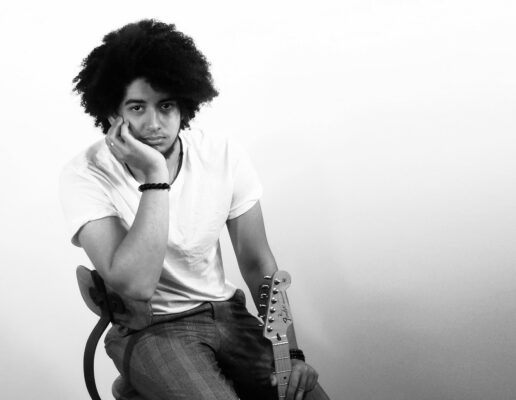 This EP forms a narrative arc containing his experiences with the Black Lives Matter issues. "It was something inside of me that needed to get out," he admits.
He wanted to give these three songs their own space before the full album comes out later this year.
"From 911 to Walk, it's kind of like the arc I went on to find my voice as an activist on these topics," he says. "From learning about the police brutality and the raw anger of 911 to the contextualizing and learning other people's stories in Buxton and then to the promise of fighting back but doing it better than the people you're fighting in Walk…. I wanted those songs to…be experienced in that arc first before they get mixed into an entire album. "
The album's opening track 911 comes out of the gate with a raw, industrial energy. Ritchie channels some serious Benjamin Booker on this one as he balances poignant lyrics with rocking guitar grooves.
"I'm staring in the mirror/ I don't get what you see/ In your eyes is it clearer/ the threat that I must be?" he wonders here as he reaches for understanding on police brutality.
"Look at me/ Am I the villain that you want?/ Do you see/ all the lies your people taught?" is the kind of refrain that demonstrates a care of craft that Ritchie has sharpened since his last album – a sign that he's on a clear trajectory upward.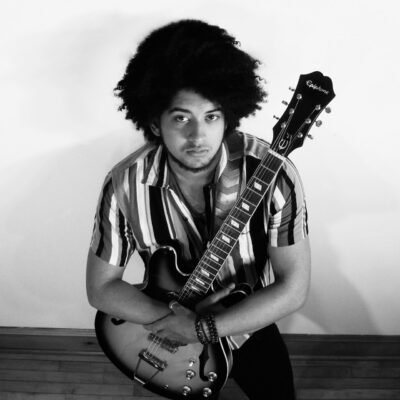 Things slow down with Buxton, a piano ballad with a folky lyrical bent that is actually his father's tune (Rob Ritchie of Tanglefoot). It's an epic story at over 7 minutes with rich imagery and clear symbolism.
"The fiddle string ain't the only thing I've seen strung up on cherry wood" is a timeless line that speaks to systemic racism with powerful, horrific imagery.
U2 inspired Walk begins with a tinkling of a piano as though he's not sure where to begin, a feeling he most likely encountered when trying to articulate his feelings on racism in Canada. He finds his groove soon enough and takes the listener on a walk he took in 2020, one that stood for solidarity with his fellow brothers and sisters with special mention to those who've fallen.
The Black Lives Matter march his family helped organize last year in Wiarton was a pivotal moment for him in penning these songs. This EP has been released on the year anniversary of the March and is meant to keep the conversation going. "Our fists in the air/ Against a blood red sky" he sings in Walk with a tone that has lost the anger of 911 and replaced it with sombre reflection.
This new offering is as much an inner dialogue as it is a collection of songs. It's a sign of Ritchie's growth as a songwriter – he's aiming for the greats he admires and flexing his lyrical strength.
He articulates his emotions with bone-chilling accuracy as he takes us on a journey from painful outrage to triumphant hopefulness all while making one thing absolutely clear: Black Lives Matter.
You can find Ritchie's new EP on all streaming platforms. It can also be purchased digitally at store.cdbaby.com.
Follow him on social media at @joshritchiemusic