So, the story goes that I've played hockey with Morgan Barrie for the last few years and the whole time he was working on an album and didn't say a word about it. I mean, he may not have had much of a chance as he was usually in my rear-view as I stick-handled around him on a weekly basis.
But it wasn't until last summer we started jamming together with our friend Andrew that he told me about a collection of tunes he'd been working on in his 9th Street Studio. I wanted to hear them, so he took me into his studio and I put the earphones on. I was just hoping he was a better musician than he was a hockey player, and as I listened to each song, I realized he had something there. It was really f—ing good. And I told him so, and urged him to perform them live as a release for the album, which he titled North.
It turns out that I wasn't the only one who thought these songs were excellent. After releasing two singles off the album over the past few months, Zombies and I believe in you, he had a lot more people believing in his musicianship. So many, that he had to add a second night onto his album release party after Friday sold out so quickly. So if you missed him last night at the Heartwood Hall, you've still got a chance to see him tonight, but you'd better hurry: there are only a few tickets left for that show as well.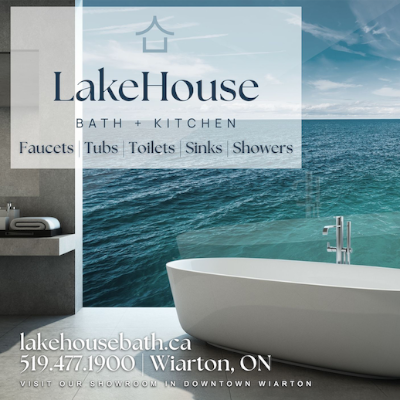 And it wasn't just a show for Barrie's release of North; he teamed up with the talented Matt Epp, who is coming off a German tour and number a one single in Canada on CBC charts called The Sound. Epp has seven albums behind him and successful career writing and performing insightful folk songs. These two were a great fit, not only for their style of songwriting, but their shared passion for the outdoors and their family. Both themes show up in their lyrics often.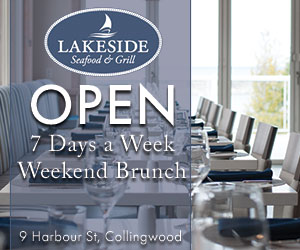 Anyone who knows Morgan Barrie knows he's got a lot of passions and if you've seen his videos, you'll realize his love for the outdoors and the water. And the crowd who showed up for this sold out show was peppered with many friends, and fellow rock-climbers, hikers, wind-surfers, and musicians. This was a show that enabled Barrie to finally unveil his fantastic first album, and the songs translated to the stage very well with some help from his friends, namely Tyler Beckett who joined him for every song (except for Space between the trees), and also Brian Barrie, Leslie Hopkins, Andrew Carr, Jaret Koop, and of course, Matt Epp, who teamed up to make this a double feature.
Epp kicks off the night, after a well-crafted introduction from MC, Jade McMeekin, and he establishes that we should appreciate that we're on Ojibway Nation land and that it is a beautiful land to live on, but it should be respected. He introduces Never Have I Loved Like This by stating it was written for his wife after he met her for the first time. Someone from the crowd yells out 'Good planning' and he replies with a smile and says: 'Yes, the power of music right?'
His beautiful and hugely successful, The Sound, was written for his daughter, Luma, while he was on tour. He credits his wife with the inspiration for it when he received a message that asked: "What's the sound that a longing heart makes". It's an extension of the game he played with his daughter where they imitated the sounds that different animals make. It is clear and endearing how much his family inspires his songwriting.
Epp tries out some new songs in his set, one of which was written about his recent move to Owen Sound but also for Donald Trump, called This Ain't War. North Country was inspired by Barrie's new album, and details Epp's strong connection to the land. He moves quickly into a Neil Young cover and closes out with love song, This Old House, with the chorus "like my love for you", which he encourages the audience to participate in to overcome the noisy bar crowd.
When the first intermission ends, and Barrie takes to the stage, he explains the story behind North and how it came out of his trips up the Bruce Peninsula to build his cabin, one that he escapes to on many weekends, and one featured in his most recent single and beautiful ode to his wife, Jackie, called 'I believe in you'.
But he saves that recent single for the second tune of his set, and opens with Space between the trees because he's decided to stay true to the album sequence. Every song is stripped down in this performance from the studio version where Barrie not only plays guitar and adds vocals, but plays every instrument on the album. The only addition is Tyler Beckett on fiddle. But Beckett is introduced for the second song, so it's just Barrie on stage sitting at the piano at first; a fitting opening.
He moves quickly between songs, offering some glimpses into their meaning, and while his nervousness is apparent at the beginning, he settles in and gets very comfortable often stepping out in front of the mic to close the gap between him and the crowd. He doesn't lose the opportunity to joke about himself, his friends and his love for beer, either. Last night's performance was a clear sign that his album North is going to be a success. He can no longer be modest about his music. He should save his modesty for his hockey skills.
One of the highlights of the night was the playful jam between Barrie and Beckett to close out I don't owe you anything, an angst-y tune about modern relationships. Leslie Hopkins joins him for Take me back to kick off the second half of his set and the B side to his album. She adds harmony to his deep voice that exists on a spectrum between Tom Waits and Bruce Cockburn.
I think Headroom should be considered for a third single off North. It's relatable to hear him sing "I feel alone in my headroom" and it translates really well to the stage. It's such a well-crafted song that someone leans over to me afterwards and asks: "Did he write that or is it a cover?" I told them he wrote it and they made one those really impressed faces, you know where their eyelids lift up and everything. I knew he had a fan favourite on his hands at that moment.
My favourite song on the album is Zombies, and one that speaks Barrie's message most clearly about connection and the important things in life: here's a hint, cell phones aren't one of them. Barrie doesn't even own one. And whenever I listen to it, I can't stop humming the melody for hours. It's smart and catchy: a dangerous combo. I can't help but sing along to lines like: "And the wind does blow/ and the sun sets don't you know/ but you're desensitized to the physical life" and "Who cares about the present tense/ we engineering ourselves out of common sense".
His pops joins him on stage for Never let go and receives compliments from Morgan after, who declares "Man, that boy's got some moves". Brian Barrie, who is the frontman for Sweet M, a band that sold out the Heartwood Hall for back-to-back nights as well, offered some backups and spiced things up with his stage presence. Looks like the son is following in the father's footsteps and only a few months later. Saturday night is almost sold out as well.
But Barrie's not doing this to prove anything to anyone; he doesn't have to. He loves making music and wants his friends to enjoy the album. I had to convince him to even do this show because I believed in this album so much and people need to hear it. His folk/rock fusion can't be pinned down to one song or one sound: it manifests differently on each song, and the final song Oblivious is right up there with my favourites. It's inspired by beer, he tells us, after he pulled an all nighter to write it and woke his less-than-impressed wife to tell her. He gets a whole crew on stage for it and the ends the show to a standing ovation.
When he returns, it's with Matt Epp, fittingly, and these two play one song for the encore, a new one dedicate to Barrie's deceased grandma, where he ponders the brevity of life in lines like "Time moves on and it fades with me" and he asks "Will you remember me?" He is arguing we should live with no regrets.
I'm glad he decided to play these shows for his album release. I think he would have regretted it if he didn't. It's a regretful thing to not celebrate something you've spent so much time creating and ultimately something so good that brings joy to so many. I hope you bought a copy of one of the albums for sale by Barrie and Epp last night if you were in attendance. And if you're going tonight, make sure to get one signed and chat with these two guys a little. They're both excellent dudes and excellent, talented musicians.
The second night of the Morgan Barrie/ Matt Epp show is happening at Heartwood Hall tonight. Doors open at 7:30 and tickets are available at the Heartwood Home and at the door of the Hall.
Written by Jesse Wilkinson