My son holds a Summerfolk record (I'm pretty sure anyway) as the youngest person to have ever attended the Summerfolk Music and Crafts Festival at 4-days-old. It's not so much a point of pride that he's the youngest – but knowing he's primed to spend his birthday weekend around Summerfolk people for the duration of his childhood is comforting. My nearly 5-year-old daughter hasn't missed one either – and at 28-years-old, neither has my wife – who's taken me for the last dozen or so years without fail.

For her, Summerfolk has always been more than a music festival, because frankly, it doesn't matter who plays the tunes and it never has. It probably never will. The names on the schedule may not be familiar, they're just welcome – and that's what growing up a Summerfolk kid will do to ya. It's not about the vendors, or the music, or the food, or the location – it's always been about the community and culture of togetherness at Summerfolk that's piqued Natalie's interest, and therefore my own. Summerfolk's greatest trick will always be its ability to showcase the benefits of being at Summerfolk. You just go. It's to be celebrated, whether you like folk music or not.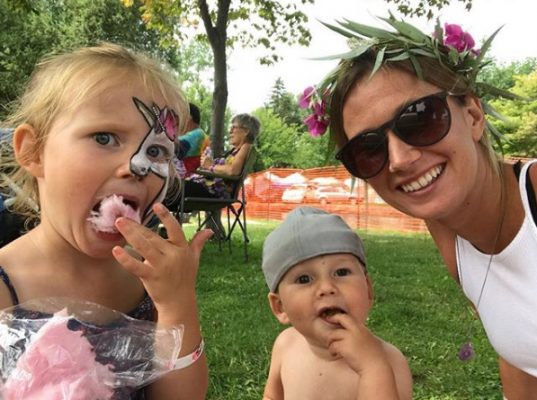 I can't remember the crown jewel of my first trip to Wonderland, or what my first parent-free concert was. I don't recall winning basketball tournaments as I should, or the time I landed my first kickflip, all huge milestones for me personally – but for whatever reason, I can easily recall the first Summerfolk concert I ever attended: Chucky Danger (now Paper Lions). Amphitheatre stage. I was about 20 rows up smack dab center of the crowd – but more on that later.

Growing up a Summerfolk kid is a unique regional and archetypal experience; it's an immensely progressive and accepting setting set in a region of strong conservative tradition – and there's something about it that I'm not prepared to let my own children miss out on. Summerfolk is an underdog and a proverbial dark horse of summertime energy and creativity in an otherwise sleepy rural community.

Advertisement
I've toured the folk festival circuit in Ontario enough to know what we've got in our backyard is special, and not simply because it's our festival – but because of three specific pillars of its mantra; collaboration, culture, and music.

Collaboration

Summerfolk puts a huge emphasis on their relentless pursuit of collaboration from musical talent. You've probably noticed the workshops that take place each year, putting different groups together that otherwise wouldn't ever have a chance to mingle and jam, and that's the pinnacle of the folk incantation.

Maybe you'll see a Quebecois band jam with a traditional Celtic group, or maybe you'll get to see a veteran roots and blues group co-conspire with a newbie Youth Discovery Showcase winner; there's great potential for inspiration musically and interpersonally when this type of collaboration happens – and it's no different for the kids who grow up playing together on the festival grounds.

Summerfolk attracts a multitude of different people from different cities, countries, nationalities and races, creeds, and socioeconomic levels and the close-knit geography of Kelso Beach Park encourages them to get together. Here, they all play together under the banner of summertime fun, ignoring the sociopolitical constructs mainstream life likely places on them in other spheres. As a parent, I want my kids to grow up playing with all sorts of people from different backgrounds, because like those musicians who get to explore their craft, Summerfolk kids get to expand their horizons as people, too.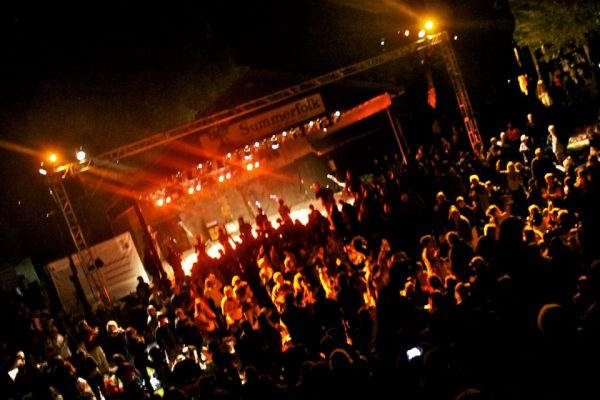 Of course, kids meet other kids and play together at weekend-long folk festivals, but my kids get to do that at home, and in a community recently peppered with a series of hate-inspired acts, I want them to know that this place still welcomes and embraces people for who they are, no matter where they came from, and regardless of what they may be into.
Culture

There's little doubt traditional folk festivals have a certain aesthetic about them. Peace flags, earthy tones, bare feet – there's a lot of straw hats if you haven't noticed.

In the last 8 years, I've noticed the modernization of Summerfolk, both in terms of its dealings from an organizational standpoint, and in terms of its cultural programming. Summerfolk has explored new partnerships over the past few years, launched a greening campaign to eliminate waste, and included a much stronger – and needed – Indigenous aspect that helps to not only bring people together but creates a culture of tolerance and of shared cultural aesthetics.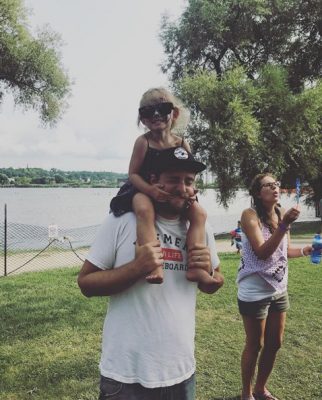 All of this comes to a head during the Summerfolk parade, a bizarre and incredible display of colour, style, personality, and confidence. The media holds a lot of power over how kids perceive themselves, whether that be through the clothes they wear, or where and with whom they choose to gather – but all of that is tossed out the window during that parade. It's a glorious globally-inspired representation of breezy ideals, and a culmination of culture that shows kids it's cool to shed your skin and be what you want to be. Even if it's just for the weekend.
Music

The music. It's the backbone of the festival and the reason tickets are sold and asses get put in seats. But like I said, it seems less important to draw a huge headliner every year because the people will come. It's inevitable at this point, and we have the prior two subcategories to thank for that. But headliners can be overshadowed – and that happens a fair bit at Summerfolk – not as a strike against the big names, but as a feather in the cap of the little guys; cue Chucky Danger from my childhood. The trees illuminated in reds and blues, transitioning from note to note. The stars peeking through the clouds, and the sound of the waves crashing on the shore – the remnants of a mid-afternoon Summerfolk storm. These guys literally switched instruments halfway through a song without stopping and lit the place on fire with a wild energy I'll never forget.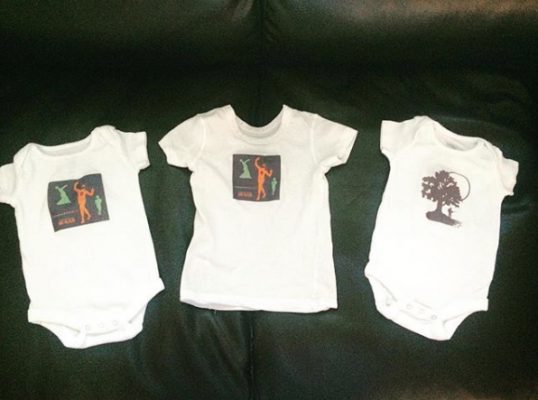 The music of Summerfolk never disappoints, and it's helped shape innumerable young musical tastes over the years. In my personal wheelhouse, Bill Bourne stands out – who played Summerfolk back in the day, only to have such a huge impact on my mother-in-law that she booked him for her 50th backyard banger. He's back this year with Tri-Continental, a name I recognize from the dusty bin of CDs at her house, and for whom I'm anxiously anticipating seeing in the flesh for the first time.

My daughter is a dancer. Doesn't matter what the genre, she'll find a rhythm and start jiving if a song strikes a chord with her – evident in her playlist on my Spotify account, populated with everything from Moana and Frozen soundtracks to Brandi Carlyle and Against Me! I have little doubt she'll be dancing with her mom in the grass when Union Duke starts up this year.

And the kids get to play too – not just in the expansive instrument 'petting zoo' by the splash pad, but on stage as well. I'm jazzed to check out Miranda Journey, Vintage Flight, and Molly Roach who can all croon with the best of 'em. 
---
Growing up a Summerfolk kid is about experiencing life removed from the staples of everyday life – it's about being encouraged to take your shoes off and make friends with the other kids in the sandbox, and to share that mandolin or bodhrán with the next kid waiting in line. It's about staying up past your bedtime because the music isn't over yet, and because 'Goodnight Irene' is just a couple more songs away.
It's about learning about yourself, about your community, and a bit about your parents, too – who push the stroller or pull the wagon a little quicker when the sound from the beer tent picks up. It's about henna on your hands, sun on your face, and a killer lunch or pizza and lemonade in your gut. Most of all, it's about witnessing the best of humanity – a space filled with people who are all filled with joy, peace, and a love for live music. 
That's worth teaching our kids, and I'm ever-grateful it's a short cross-town walk from my house. See you down there.
---
Words and photos by Nelson Phillips