Katy Stroud's love for food began as a little girl, immersed in the kitchen with her mom. Growing up on a small homestead near Bancroft, Ontario, seasonal produce was always bountiful and regularly used in her household for canning, preserving, cooking and baking. Today, as a Red Seal Cook with a diploma in Culinary Management from Georgian College (where she also teaches the pastry course), it's safe to say that Stroud is comfortable in any culinary environment.
These days, from her home base in Sauble Beach where she lives with her family, she's continued her cooking endeavors, running not one but two food businesses.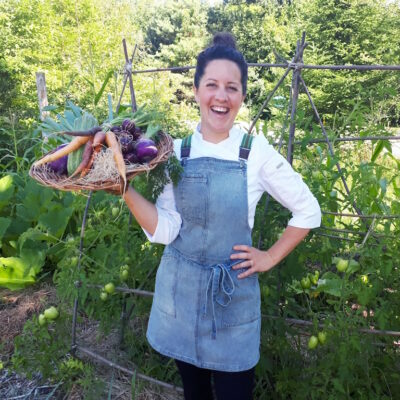 "The first business I started operating is The Denim Chef in 2018," Stroud explains. It all began with putting together a few dinner parties for some friends and blossomed from there over the next couple of years. As a private chef service catering to small groups for special occasions and friend and family dinners, Stroud offers her clients gourmet, fully customizable meals with an intimate experience.
"During 2020, The Denim Chef had booked four times the number of dinners than the previous year. With COVID taking over, people are looking for other ways to enjoy restaurant quality food. This is where I come in as a private chef, bringing the restaurant home to you," she continues.
Advertisement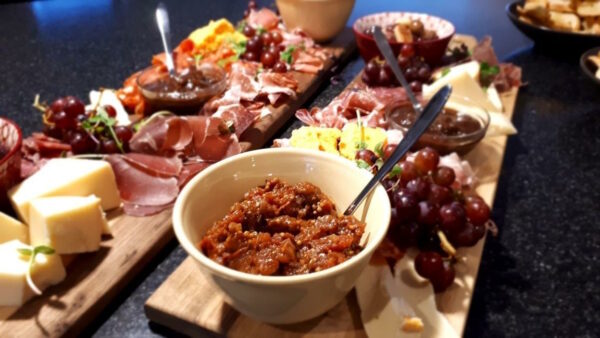 Her food is strongly influenced by what's going on around her – the changing seasons and locally available ingredients inspire her recipes and make every menu completely unique. "I have partnered with farmers and producers in Grey and Bruce to provide a beautiful variety of what our local area has to offer," she says.
Her second business keeps her occupied on the bread baking side of things. Founded in October 2020, Stroud describes Crust & Crackle as a micro artisan bakery featuring sourdough and other assorted loaves.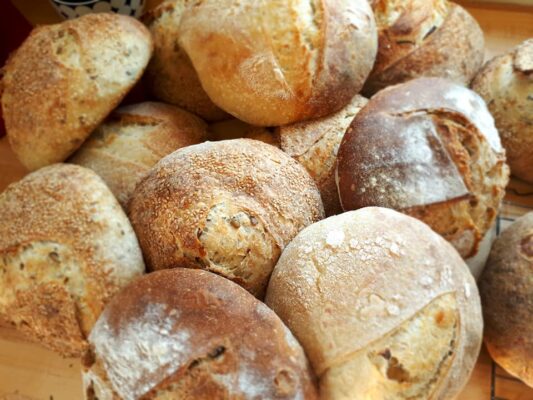 "I have been perfecting baking sourdough for four years now and decided finally my bread was good enough to sell. It started by selling a few loaves to some neighbours. After seeing how fast they sold, I said to my husband: 'I feel I can make a profitable business venture out of this.' So, in I went with both feet. I started advertising on social media with weekly menus and people quickly jumped on board." At first, she sold about 20 loaves per week and now regularly sells 100 loaves a week.
Stroud posts her weekly bread menus on social media where customers can contact her directly to place their order. Currently, she works with local businesses in the area to host bread pick-ups in Sauble Beach, Owen Sound, Wiarton and Southampton. Each menu offers a variety of yeast-risen loaves, sourdough, fresh pizza dough, and focaccia. What's more, all her bread is made by hand using Canadian grown organic flours.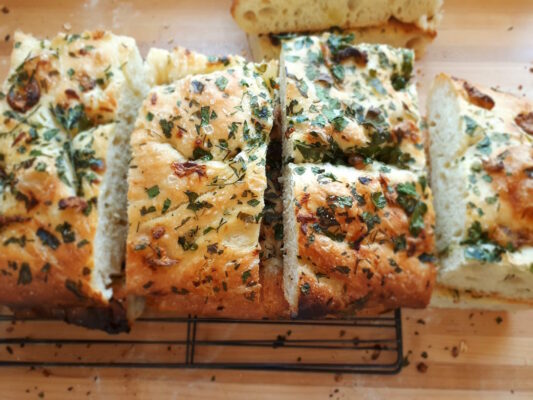 She notes that some of her most popular loaves are Chili Cheddar Maple Focaccia, Cheddar Bacon Sourdough, and Goat Cheese, Honey, Fig, Rosemary Focaccia. "Anytime cheese is involved my customers go nuts," she adds. "Everyone loves a great loaf of bread and people are looking for more artisan made products. This has allowed Crust & Crackle to flourish very quickly."
During the pandemic, Stroud explains that she's been victim to many ebbs and flows like everyone else. The Denim Chef has temporarily taken back stage through the lockdowns, but she is taking future reservations as summer approaches.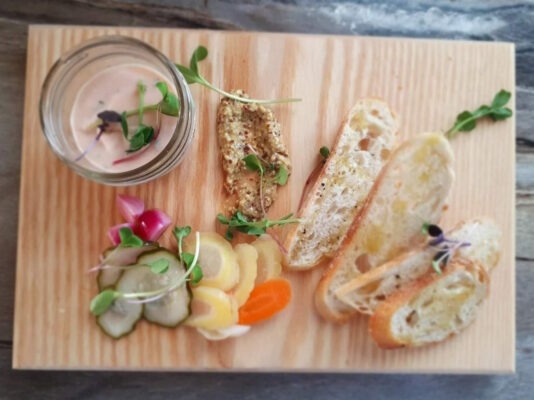 Despite the hardships on the hospitality industry over the past year, Stroud is optimistic about her businesses. She feeds off her customers' excitement when they enjoy one of her curated dinners or fresh bread. "The best compliment to a chef is when everyone falls silent while eating – the food is so good that all you want to do is enjoy it. And, every week when my customers pick up their bread, their faces are glowing with excitement and anticipation. The smell and taste of a fresh loaf is so intoxicating, each customer can hardly wait to get home and slice into one. Some have mentioned that they start eating their bread on the way home." (This writer will admit to doing that.)
To be sure, the future for both Crust & Crackle and The Denim Chef look very exciting, and Stroud can't wait to see how these businesses expand.
She recently bought a mini stone hearth oven for baking artisan bread, allowing her to double daily production. "My oven right now gets a serious work out baking up to 65 loaves a day. As time moves forward and we gain a new sense of normality, I would love to see my bread being served in local restaurants and sold in small farm to table stores," she says.
For both of her businesses, she'd also love to have a cooking studio and hold private lessons for small groups, as well as classes for teenagers and younger children. "Food is fundamental to life," she says. "Why would you want to live life eating subpar food? Take the time to learn how to cook, explore what your region has to offer, and enjoy the tastes of each season."
Written by Emma Sweeney