Why an Artist?
Angelika is very modest about her art form and when asked, why an artist she replied:
"As I have said before I'm not an artist; I'm trying to be a craftsperson. I took up weaving because I'm very interested in the old crafts. I'm amazed by what people did before washing machines, dishwashers and television. They took the time to weave rugs out of old clothes which they likely had woven the cloth for.
We were always knitters because you could sit and knit socks or whatever was needed, weaving came later. Many of my designs are based on very old textile patterns, using recycled sheets. I look at the fabrics and decide how to combine them because very rarely do I have enough material for a rug from one source, colour, pattern, so I have to combine them.
My surroundings such as as the countryside aren't my main inspiration and that is why I don't think of myself as an artist but as a craftsperson. I work with what I have – I love my surroundings absolutely and it is very important to me."
Advertisement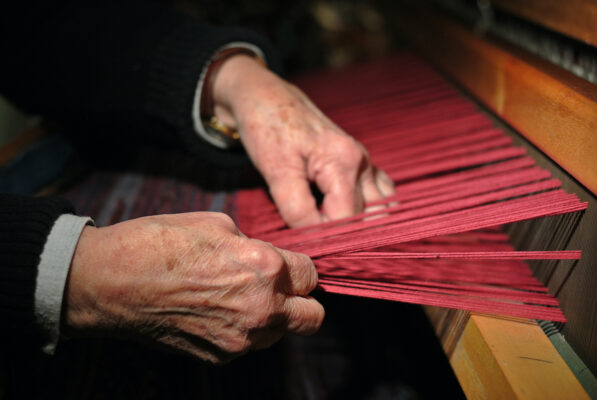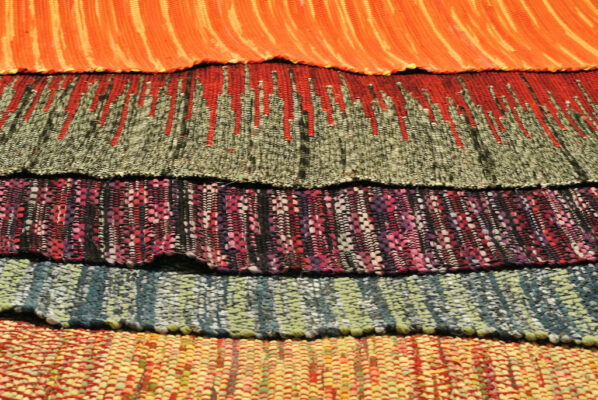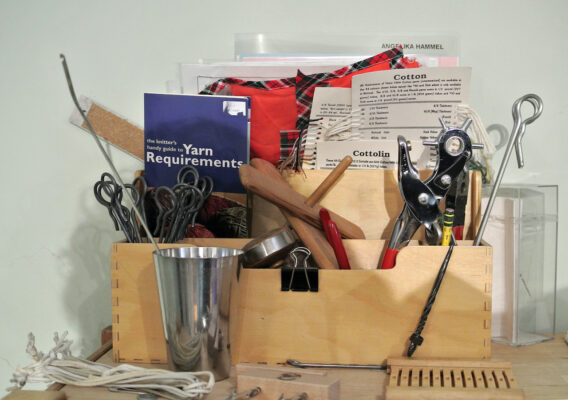 Artist Bio:
After emigrating from Germany in 1988, the family started dairy farming in Monkton, Ontario. When none of the four children wanted to continue in the dairy operation, they moved to a farm north of Alvanley in 1999. And here Angelika was given two ewes as a birthday gift which eventually became a flock of 25.  Soon Angelika was spinning the sheep's wool and joined the Pottawattomi Spinners and Weavers Club in Owen Sound. A self taught weaver with guidance and encouragement from club members, Angelika now sells her woven texitles from her studio in Kemble. Her work was on display at the Artists' Co-op as a guest artist this past January.
Contact: hammel.angelika@gmail.com
Photos and words by Willy Waterton