"I only have four burners that I work off, which kind of amazes people. But I think it just means that I'm crazy," says Frances Wensley, co-owner of Gio & Fran's Italian Eatery in Meaford. Indeed, when you find out that she's someone who runs a full restaurant, along with a catering business, in addition to selling her products at farmers' markets, having a small-scale kitchen is even more impressive.
Fran and Giuseppe Rana moved to Meaford from Toronto seven years ago, with combined decades of food industry experience under their belts. Fran, whose father's family comes from the Collingwood area, says the region has always felt like a second home to her. "I had amazing memories as a child and into my teenage years here in Meaford. So I always visualized myself being in this town. Despite living in the big city for most of her life, she says, "I'm more of a small town person, I've always felt more creative coming up here. When I'm here, I feel more focused, more me."
When Fran first introduced Giuseppe to the area, he fell in love with it too. As chefs, they both appreciated the abundance of passion for good food in the region. "We've hit the jackpot up here in terms of the food industry," continues Fran. "The first time we went to the Owen Sound Farmers' Market, we were obsessed with it because it reminded us of the St. Lawrence Market in Toronto, where we both have worked in the past. The feeling there is so genuine, humble and creative, with lots of entrepreneurs."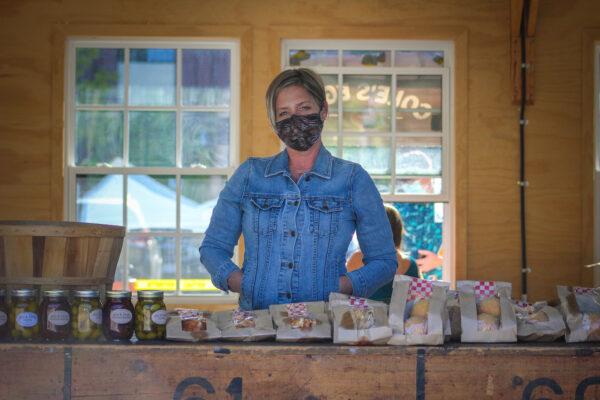 In fact, the Owen Sound market is how Gio & Fran's got its start. Five years ago, they rented the market kitchen and began selling quintessential Italian grab-and-go products like homemade focaccias and arancini rice balls. They also offered imported pantry items such as olives, oils, sundried tomatoes, sauces, pesto, and other general Italian mercado items from the regions they've travelled to extensively in Italy.
Advertisement
They soon expanded to other markets and pop-ups in Meaford, Keady and Port Elgin, where they continued to grow their fan base. Then, four years ago, they obtained a building in Meaford in order to have access to their own commercial kitchen to supply the markets, and the restaurant evolved from there. "Opening a restaurant takes a bit of time," Fran explains. "People were getting ready for us to open, and there weren't many restaurants of that type in Meaford, especially Italian, sit-down ones. We would add a few menu items on the chalkboard, and tried doing lunches, just to see what the community would want and what would work best for us as a business.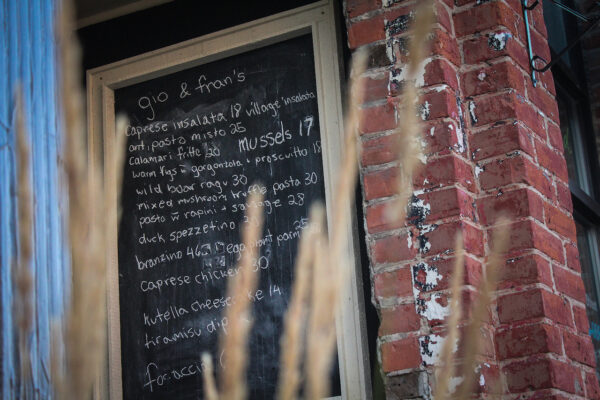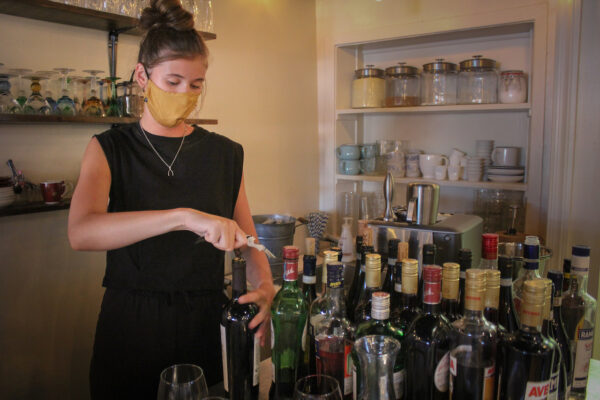 We've had great support as it's such a tourist area, and we were consistently busy right away. We didn't even get a liquor license immediately; we just wanted to see how things would evolve for us." Now, the restaurant is a full-scale eatery with a grab-and-go mercato with items like Italian sandwiches set up in the front. And with the warm weather here, the patio is now open as well.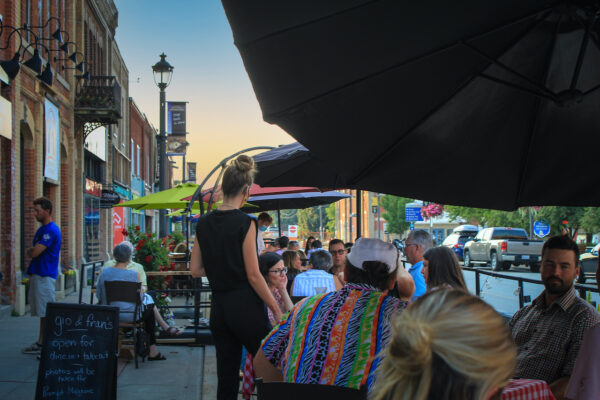 When it comes to the food, Gio & Fran's menu changes almost everyday. "There are signature dishes that are constant, like some of the appetizers," says Fran, "but it's evolving all the time, especially seasonally. It keeps things so creative on my end, and it's fun. It may drive my staff nuts though!" She continues, "Growing up, there was always an iron pot going on my stove and I'd ask, 'what's for dinner tonight, mom?' It's the same idea at the restaurant – who wants to cook and eat the same thing all the time?"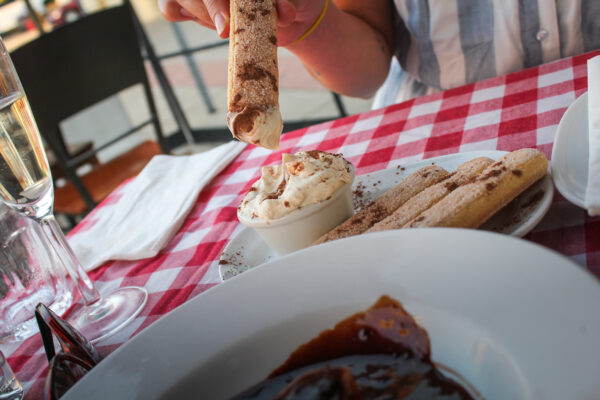 Whether she's cooking up seafood and meat dishes, salads, pastas or desserts, Fran describes her food as Italian-inspired, influenced in particular by the Le Marche region in Eastern Italy, as well as other areas she's visited. "What's great about Italian cooking is that you can create your own spin on it," she explains. She says that her travels to Italy, where she learned and grew as a culinary artist has been the best education ever. "The amazing thing about Italy is that it's true farm-to-table."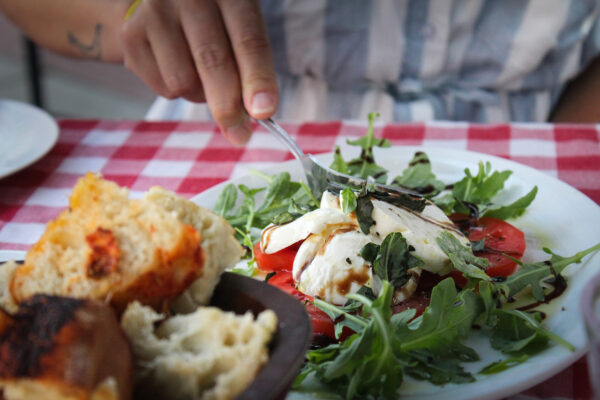 On a trip a few years ago, she remembers dining at a restaurant where olive trees grew in one direction, wine grapes on the other, with a view of the sea where the fresh fish was coming from. "It's pretty easy to be immersed in education right at your table, or just visually from driving by," Fran says. "What I also love about Italy – especially if you go in the spring – it's all about artichokes, sundried tomatoes and dandelions. You see what's in season and what people pick that day and you can't help but immerse yourself in quality, freshness and creativity that goes behind it."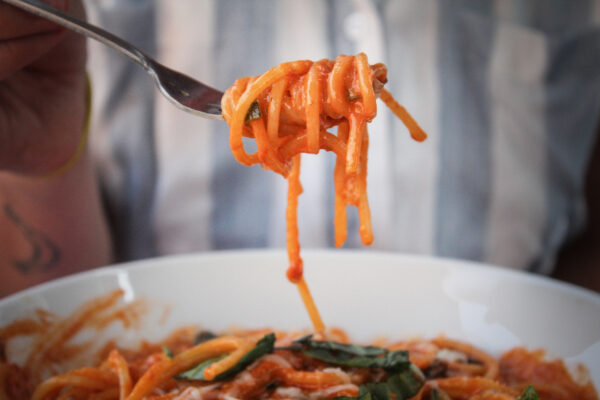 Looking forward, Fran is excited for what's to come "I'm very hands on, and I'm always changing. I love the idea of bringing back my group cooking classes – I love them so much and people really enjoy them because it's an educational, social, and fun thing to do with people you love. I see us growing. I'm in the kitchen all the time which I absolutely love, but I have aspirations of opening up something else, maybe something like "Franny's Mercato" in Collingwood or Owen Sound, so stay on the look out for it opening!"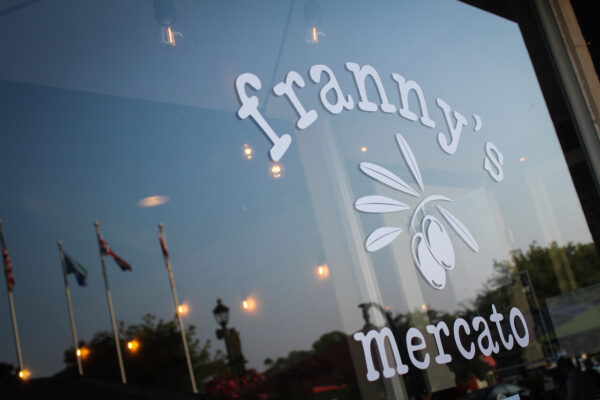 Ultimately, Fran says she is nothing but grateful to be able to work in such a creative job. "It's probably saved me in so many ways – mentally, physically, emotionally," she says. "Experimentation is so key." She likens her cooking to writing a story: "it's so personal – it has to emerge from your experience or connection talking to somebody. It's the same with food, it has to come from inside you."
Words by Emma Sweeney
Photos by Nelson Phillips