Normally, I'm a homebody. I love being in my own space and holing up to write and work on creative projects. But after a pandemic's worth of clacking away on my laptop at the same cluttered desk, inspiration was wearing a bit thin, and I found myself craving a change in scenery.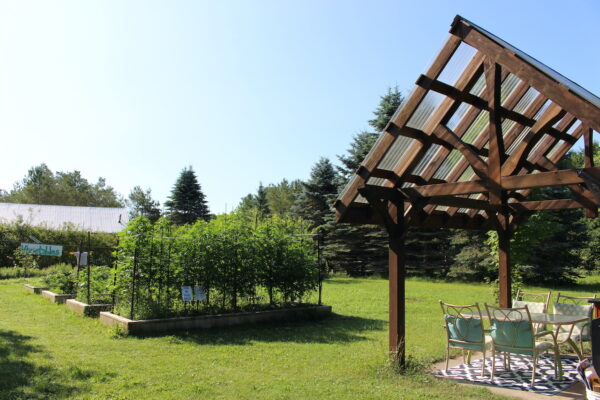 As it turns out, the perfect getaway spot has been waiting at the Dreamers Writing Farm in Hepworth. It's just minutes away from the Bruce Trail, Sawmill Nordic Centre, and Sauble Beach, making it ideal accommodations for anyone who's wanting a comfy place to stay while they explore the surrounding area.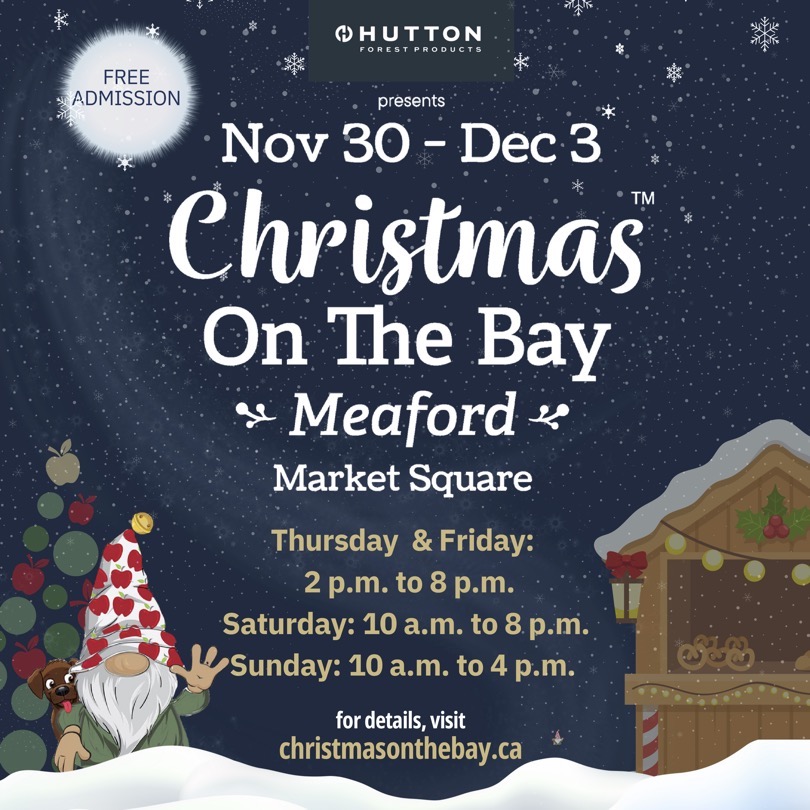 And for me? My aim was to spend some uninterrupted time reading and writing to my heart's content.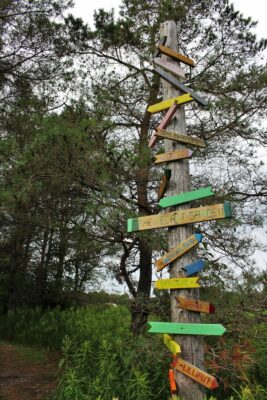 I made the familiar drive north on Highway 6 and pulled into the property just as the sun was chasing away rain clouds. Here, owners Kat McNichol and Ryan Clark have built a haven for creative minds. Sweet off-grid cabins and tents are tucked into the surrounding greenery, each named for a Canadian author, and beyond them a whimsical path leads the way to a secret garden – the perfect place to daydream. There's even a communal open-air kitchenette overlooking an impressive cannabis crop and vegetable patches. Dotted with quotes, hidden curios, and storybook allusions, the Farm is a treasure hunt that invites exploration.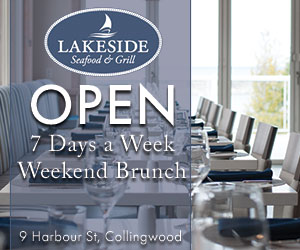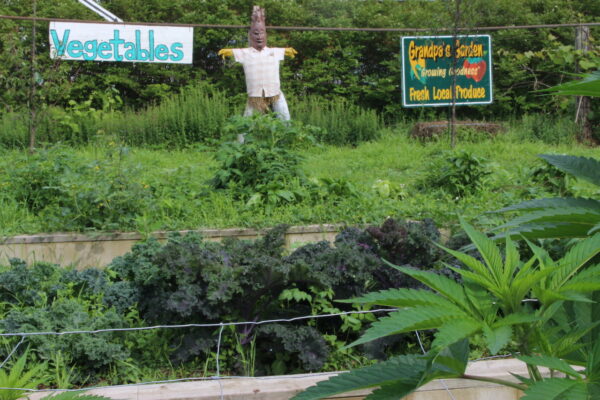 After strolling the grounds, I settled into the Dreamers Studio, the largest of the accommodations. Now, I love a cozy little cabin, but I have to admit that it felt pretty luxurious to have the bright, open apartment all to myself for the night. With a full kitchen, private bathroom, living room area, and bed, I had everything I needed to write into the wee hours.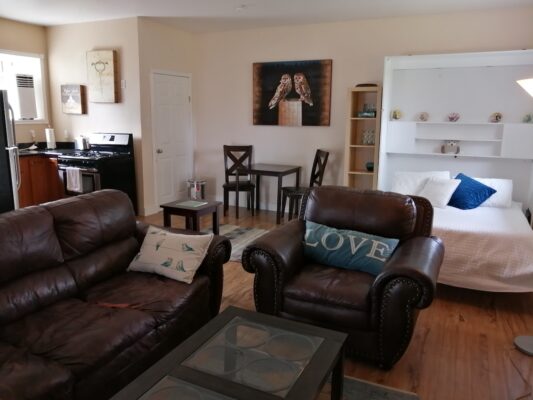 And as an added bonus, the Studio's deck offers a first-rate view of the goat pen. Yes, goats. Appropriately named Gus, Gunther, Griffin (after the Brothers Grimm), Huckleberry Finn, and Harry Potter, the troupe and their antics are an instant hit with everyone who stays at the Farm. It just so happens that lounging outside with a good book and leaping, bleating background entertainment is an excellent way to de-stress.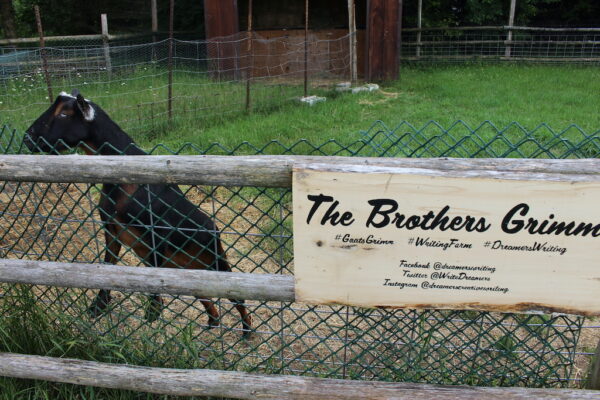 Creating this picturesque place has been a labour of love for McNichol and Clark, and a natural evolution of their own talents. McNichol is herself a writer and the Editor-in-Chief of the Dreamers Creative Writing publication, from which this magical space has grown, and Clark is a multimedia DJ with a background in design and video production. Together, they've realized a longstanding vision for a space where people can gather and hone their craft through writing workshops, retreats, and self-directed residencies. McNichol offers ongoing online workshops on a wide variety of themes, and she will be facilitating a weekend-long Fireside Writing Retreat at the Farm in October.
I could easily have spent several days at Dreamers Writing Farm, but even the one night left me feeling refreshed and ready to get back into a creative groove. This unique getaway is well worth visiting and its charm will keep calling you back.
For information on booking accommodations or on the upcoming Fireside Writing Retreat, and to get a virtual tour of the Farm, check out the Dreamers Writing Farm website.
You can also follow them on Facebook @dreamerswriting and Instagram @dreamerscreativewriting to stay up to date on workshops, retreats, and other special events being offered.
Words and photos by Sarah Goldman