Let's talk olive oil.
But first, let's agree there's always a good reason to visit Southampton. Whether you're visiting for the beautiful Lake Huron Waterfront, the dining scene, or cool independent shops, there's something for everyone.
And if you haven't visited the Southampton Olive Oil Company, you're missing out. Opened in 2015 and located downtown on High Street, the boutique store offers an incredible variety of olive oils and vinegars from all over the world, complete with a tasting room where shoppers can try before they buy.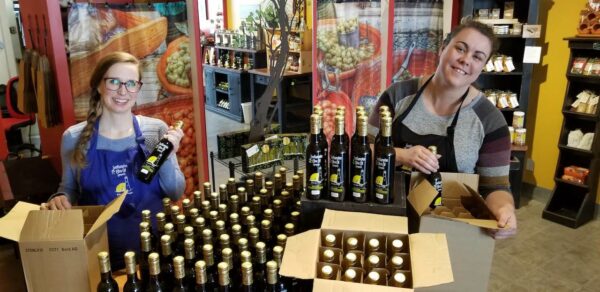 Dave and Donna Rudell, the store's owners, first opened their eyes to the world of olive oil because of a travel experience. "Our love affair with extra virgin olive oil began in Italy over 20 years ago. Olive oil was not the reason for the trip, but after tasting fresh oil less than a day old it ended up becoming a passion," explains Dave.
When they decided to start their own olive oil business, choosing a location was easy. "We knew Southampton with its 'boutique' vibe was the right spot," he continues. "High Street is the best street in Bruce and Grey Counties for strolling and shopping!"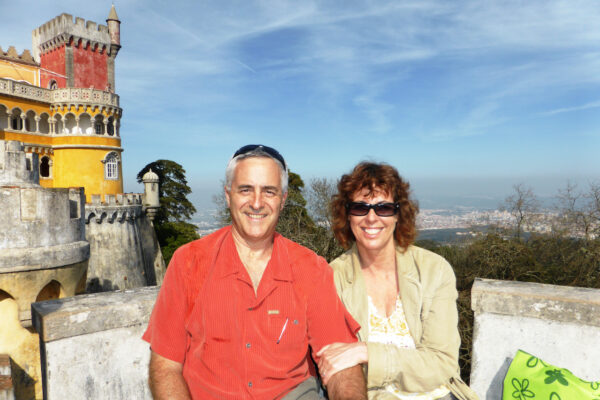 While Dave had never worked in the food industry before he and Donna started their business, he had always loved experimenting in the kitchen. "I've played in my own kitchen for decades," he says. "I love to cook and invent, sometimes I feel like 'Merlin the Magician' when I choose the oils and vinegars to prepare a meal."
Southampton Olive Oil's specialty products come from all over the globe. When it comes to inventory, the owners 'follow the crush', moving their sourcing from the northern hemisphere to the southern hemisphere every six months to ensure that they have the absolute freshest oils available for customers.
"We know our olive oils all the way from branch to bottle," continues Dave. "For half the year you'll see olive oil from countries like Spain, Italy, Greece, Portugal, Tunisia as well as California. Then we 'flip' for fresher oil from Peru, Chili, Australia, and more southern hemisphere countries."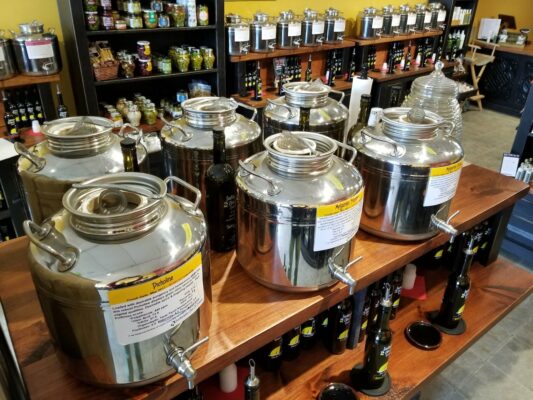 Meanwhile, all the boutique's true balsamic vinegars come from the Modena region in northern Italy. At any given time, the stores houses over 70 fusti (kegs) from which they fill bottles for customers. There are usually eight to ten varieties of fresh Ultra Premium Extra Virgin Olive Oil ranging from mild to robust intensity.
"Tasting extra virgin olive oil can get very advanced, akin to wine tasting with an experienced palate being able to detect many nuances of flavour," says Dave. "We also have about 30 flavoured olive oils with many familiar and exotic flavours to choose from and an equal number of both dark and white balsamic vinegars also in an extraordinary variety of flavours." For example, selections range from Grapefruit White Balsamic Vinegar to Espresso Dark Balsamic Vinegar and almost anything you could imagine in between.
As an olive oil expert, Dave says that the best way to produce the highest quality product is to pick olives at their peak quality and crush them as quickly as possible (less than eight hours after being picked) to reduce oxidation. The best an extra virgin olive oil will ever be is the very day it is crushed, and then after around 2 years the product will become rancid. When purchasing olive oil, he recommends not buying more than what you will use in about six months and then buying fresh again.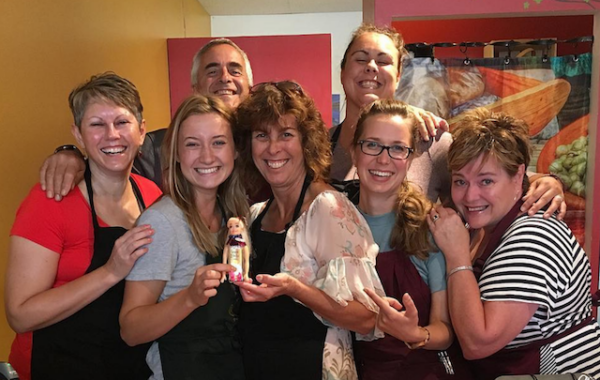 According to Dave, the best part of owning and running the store has been his staff and customers. "Our biggest reward is all the amazing people who have worked for us. The passion and integrity they have brought to our business has helped us grow immensely. A great point of pride is that with the hundreds of positive reviews we've received in our eight years in business, almost all of them mention our staff as well as the products," he tells me.
"The other big reward is the many customers who come through the door and re-energize our passion every day. We will continue to work hard in bringing fresh and exciting new products and ideas to the store and support the community in every way we can."
Written by Emma Sweeney