On the topic of guitarists in the Grey Bruce region, there are a few names that come to mind. But if you ask folks around Owen Sound, there is one name that most people will know, and if you don't know his name, well you've likely been living under a rock when it comes to the live music scene here.
Legendary guitarist Pete Devlin is one of the most well-renowned and revered musicians in our area, and has captured audiences with his effortless fine-tuned riffs and solos, his iconic shaggy hair, and his dialled-in presence on stage. His last few shows have sold out days ahead of time with people waiting at the door begging to get in!
Not only is Pete a 6-string wizard, but he's got quite the story, one that has taken him across the country with a guitar strapped to his back.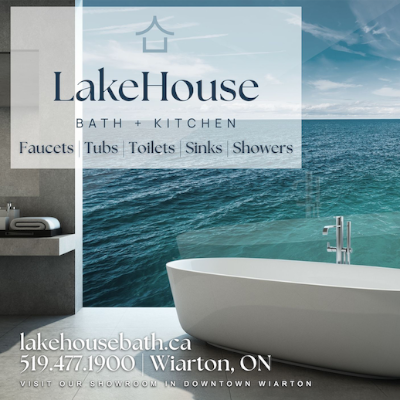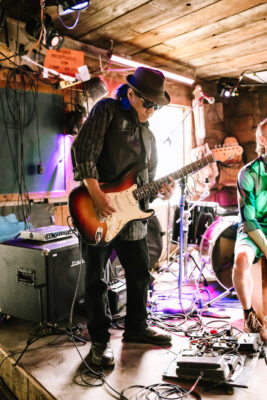 He said it all came together for him when he was four years old listening to a Beatles record. He asked his mom what was on the record, and she tried to explain how the record worked, but that's not what made Pete curious. He wanted to know what the sound on the record was. His mom explained the formation of a band and how people played together to create harmonies, and in turn, songs. It was a monumental moment in his life, for this was the moment he knew he wanted to play music in a band. He learned to play piano first until he picked up the guitar at the age of 11.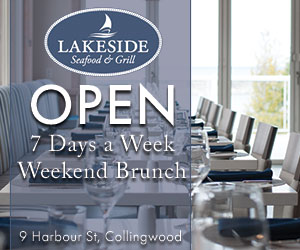 Fast forward to his grade 9 year when he was working as an extra in Degrassi and he bought his first guitar. And yes, I said Degrassi, the iconic Canadian 90's TV show. He had been hired the summer heading into high school when he was spending time with a friend in Toronto, who also worked on the set.
His friend referred him to the show and Pete was a popular callback because he followed all the rules and stayed very quiet on the set. "It was one of the first times in my life I felt a sense of belonging, being surrounded by other artists, actors, and musicians, all saturated with talent," he says.
The diversity of the cast in Degrassi brought together kids of all backgrounds, and Pete thrived with their support for his music.
With some practice, the guitar came a lot faster to Pete than the piano, and he learned to solo before he was 15. He met his good friend Keram during this time and continued Degrassi every summer until his grade 12 year. During one of the summer breaks from filming, Keram asked Pete to come and record with him on some tracks, to which he happily obliged.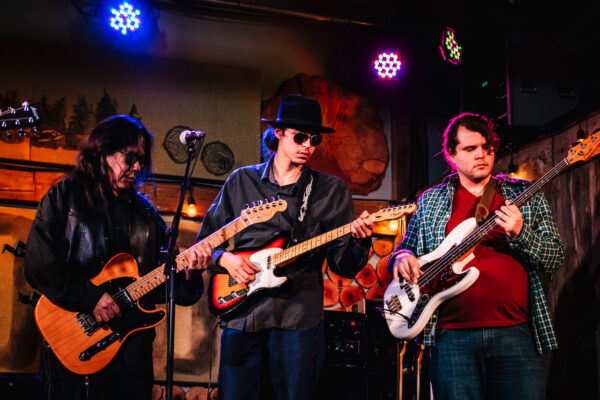 This is where they began the formation of their Band, Blue Dog Pict. They even had a single featured on Degrassi called One Hour's Sleep. Keram was dedicated and knew Pete wanted to play music as much as he did. They recorded together and played all around Toronto, bringing in solid crowds of 50-plus people. It was at the beginning of alternative music, and the vibe was very Zeppelin meets Hendrix meets Jane's Addiction – very 90's influenced, underground kind of music.
The band played steady shows in Toronto at a time when bands were plentiful and of all varieties, but after a few years, Pete bid the band adieu due to the inevitable beast of band politics. His departure was on good terms, though, and he's still friends with the band members to this day.
During a recording session years later, Keram let Pete know that they might have Alex Lifeson record on the album with them. Pete was in shock – THE Alex Lifeson from RUSH?!! Lifeson had mutual friends with Keram and asked to hear some of his recordings. He wanted in after listening and added his recordings to the track, including the song with Pete called The Devil Knows Me Well. Lifeson played the last song with the band at the CD release, and Pete says he wasn't your typical millionaire celebrity. They hung out like typical bandmates before the show, and everything went off without a hitch. "This is one of the most iconic moments in my musical journey, and really changed my career for the better," says Devlin.
Afterwards, Pete left the big city for a change of scenery out west. He practiced guitar every day for upwards of 6 hours while also working as a dishwasher by day, and a bar jam crawler by night. He really didn't find his place or grow any roots in BC before returning home, where he got a band, Juice, together and started making a name for himself in this area playing local gigs.
Specifically, he took residence at the Dark Side of the Old Coach on Sunday nights in '96, with Juice. He also ran the open mic at Jazzmyn's for some time before the music scene started collecting younger talents and audiences. After about two years, Juice got to open for Wide Mouth Mason and the Headstones and Pete moved back to Toronto. He played in a band called Blue Orange for a while but with the challenges of the city was called back home. He's been playing almost every day since returning home.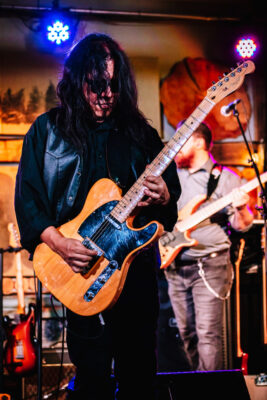 Today, Pete plays in several bands: Grey Road 1, The Mackenzie Blues Band, Hungry Life, Larry Jensen, TroFlow, and the odd appearance with the Amber May Band; he's also one-man show sometimes.
He offers guitar lessons and is growing the music community in our youth especially. Pete's 50th Birthday Show is sold out at Heartwood, and rightfully so. I cannot wait to celebrate this legend, and what better way than a jam-packed concert hall, Pete's killer guitar shreds, and a banging party?!
Keep an eye out for his next show and make sure to get a ticket before they're gone!
Words and photos by Ashley Winters