Filmmaker Jesse McCracken has been behind the camera for most of his life. The Markdale, Ontario native became interested in film and photography as a teenager, shooting local concerts and sporting events at his school and music videos and short films for friends. After moving to Toronto at the age of 18 and attending Humber College for Film Production, McCracken worked as a production assistant, camera person and director of photography, creating everything from commercials to documentaries for wide-ranging clients in the corporate world, as well as musicians and Vice Media.
"A few years ago, I took the jump into freelancing," says McCracken. While there have been some slower months working independently, he's made a living for himself working on passion projects, often funded through Ontario Arts Council grants. He acknowledges the challenges of his work, but adds, "I feel incredibly lucky to be able to do this."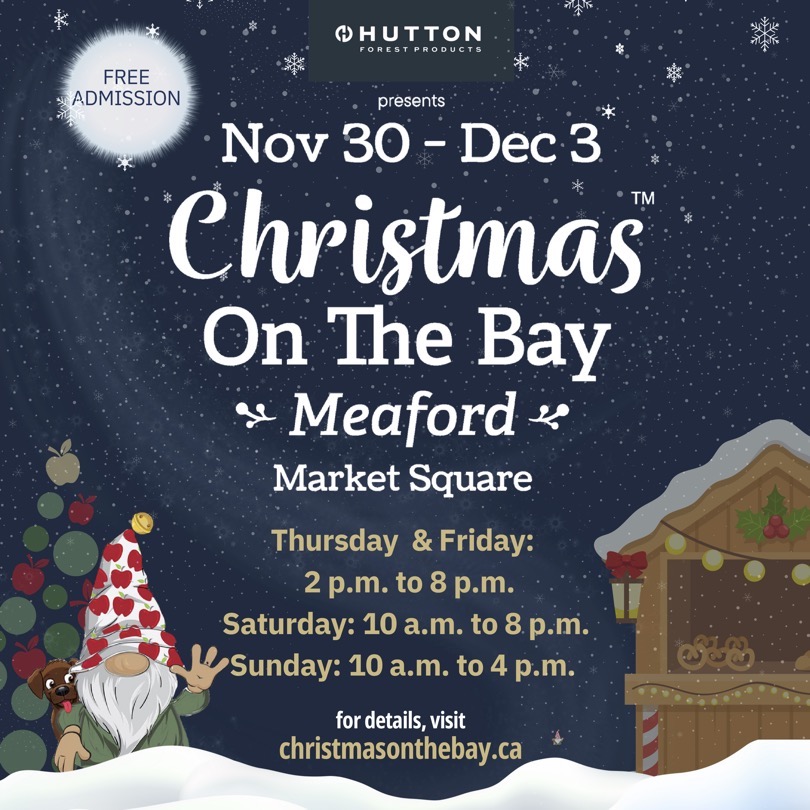 McCracken's latest project with friend and co-producer Sam Larson is Forage, a web series available on the CBC. The series follows Anishinaabe chef and restauranteur Shawn Adler of Toronto's Pow Wow Café and Eugenia's The Flying Chestnut as he sustainably forages for local ingredients. Shot mostly in Grey County, the series showcases the natural abundance of wild edibles that can be found, quite literally, under our noses.
On the two-man film crew, McCracken was responsible for shooting while Larson took on the directing and editing tasks. The team produced 14 episodes in total, featuring foraged ingredients from every season. With four segments currently available online, CBC will roll the remaining ones out throughout 2020 on the CBC Gem video streaming platform.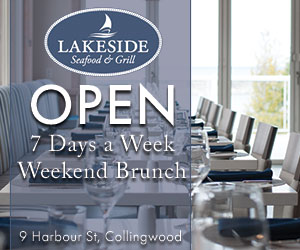 Each five-minute episode gives viewers a bite-sized glimpse into the world of wild edibles and cooking with local, in-season ingredients. The series' star, Shawn Adler, draws on his extensive foraging experience, a skill he learned from his mother. Viewers can watch Adler foraging for wild ginger in Grey Country and preparing a versatile ginger syrup that can be served as a beverage ingredient or as a zingy sauce over ice cream. Other episodes include an autumnal salad made from foraged lawn weeds and a delicious dessert made from crabapples. In another yet-to-be released episode, Adler scours Toronto, combing along fences and alleyways for lambs quarters (an edible weed), demonstrating that foraging isn't limited to the countryside.
For McCracken, shooting the episode on wild ricing was one of the most memorable experiences. Adler visits James Whetung, a friend and member of Curve Lake First Nation near Peterborough, Ontario. After pollution and motorboat activity nearly wiped out the ancient grain on Rice Lake, Whetung has made it his mission over the past few decades to re-propagate the rice beds. He then processes the seeds and distributes them to members of his Indigenous community. Whetung teaches Adler to forage for wild rice and roast it in a special machine, and the segment ends with a recipe for a sweet and creamy wild rice pudding recipe, a dish Whetung remembers from his childhood. "That whole episode was really rewarding to film," explains McCracken. "We were able to incorporate a person from a different community who was trying to help his people through food – the local impact is huge."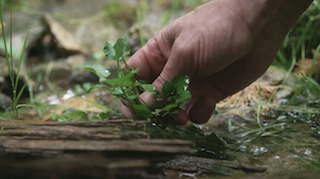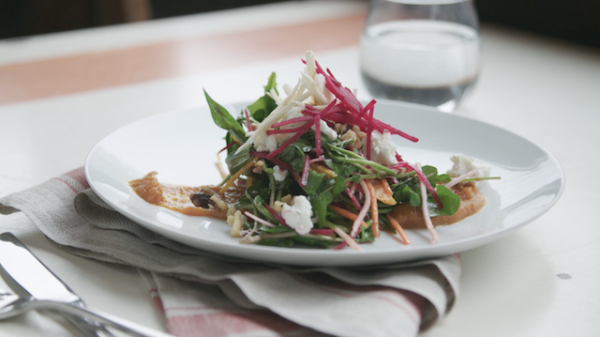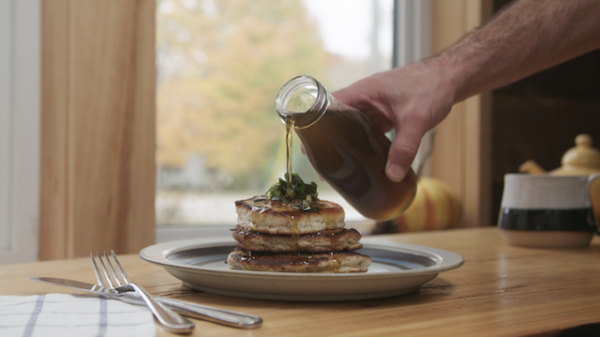 But, says McCracken, filming the series was not without its challenges. Besides the hurdles of having a two-person crew, an added difficulty was shooting in all seasons and types of weather.
"Sam and I had a running joke that we got the worst Grey County weather every time we were shooting. It was always raining," explains McCracken. "Ironically, the winter shooting had some of the nicest days even though it was freezing. We even shot ice fishing and had beautiful weather for it. But, any time that it wasn't winter, we were filming in the rain, running sound in my camera and making sure the camera was dry, all while trying to produce some sort of story."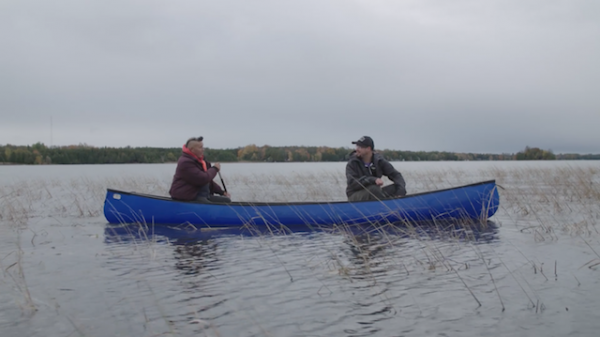 Another challenge, he says, was making the food look as good as possible. "We had to plate it properly and have the right background for it because that's the essential part of the video – making sure that last shot of the finished dish, fresh out of the oven, looks beautiful and appetizing."
Overall, McCracken says, despite the challenging shoots, it was well worth it. "You often have a much larger crew for food filming, but we're really happy with what we were able to achieve – we're just a couple of guys. We hope we can keep working with Shawn and eventually make something bigger out of it, too."
These days, McCracken is working on another project in the region: a documentary on his hometown of Markdale. Currently in post-production mode, he explains that the film's aim is to capture the sense of change in many small towns across North America, such as the amalgamation of key services and an increasing number of shuttered businesses in a once thriving downtown.
"It's awesome to be doing commissioned work up in my home area. I honestly never thought that I would be able to do it without shooting weddings," he says. "I really hope I can continue to produce more content throughout Grey County."
---
Written by Emma Bell
Photos supplied by Jesse McCracken