"Markdale was always on our radar," says Catherine Clarke, one half of the new ownership of the café-general store, Susan's Deli. Along with Suzzi Raposo, the two are the latest proprietors of the long-time establishment, which re-opened September 2020 in downtown Markdale.
The pair recently moved up from Toronto, Clarke working in various roles in the hospitality industry and Raposo as a hair stylist. But, they had begun to explore Grey County after some former neighbours moved to the area. "We had noticed Susan's Deli for a couple of years coming up here and it was always empty. We kept thinking, there is so much potential here," says Clarke. They often wondered to themselves, "why are there so many empty storefronts when Markdale is right in the middle of a really busy highway? There should be more businesses, more tourists stopping."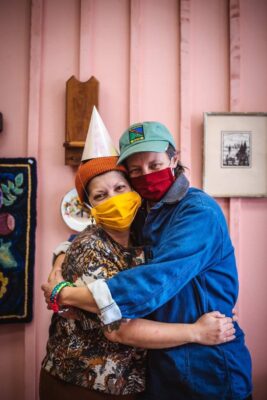 When the two first moved up to the area, they worked for another hospitality venture, but had a lot of ideas of their own. Never imagining they would own their own food business, things changed rather quickly. They realized that they didn't want to work for other people – they wanted to work for themselves.
So, Clarke and Raposo spent a few months researching and questioning people they knew in the area about what they'd like to see in Markdale's food scene. Everyone they contacted replied with a resounding yes to more food options and more local businesses. "We just had a really good feeling about this, it has potential," continues Clarke. "Markdale used to be a vibrant, thriving town, not too far in the past for a long time." They hoped they could bring a new sense of vibrancy with a fresh idea. Raposo adds, "it's basically a blank canvas here. There is so much opportunity for those who want to take it."
Wanting to combine their interests and experiences in this new business adventure, the pair decided that they wanted to open something with a "general store feel" and have Clarke leading the food side of things.
"And then we realized," says Clarke, "Suzzi is an incredible baker. She is so talented! She's taken over the kitchen, which is fine with me, having spent so many years in the back, I seem to be thriving in the front talking to people and making their coffees."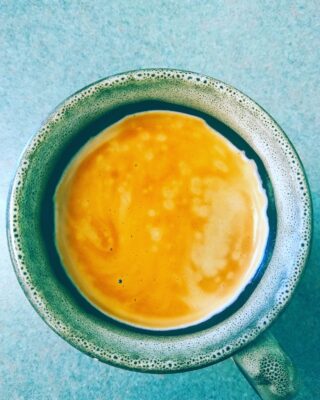 From the start, they also knew they wanted to be a sandwich shop offering something a little different – hoagies. "It's really hard to find, big, full, deli-style hoagies anywhere. The kind where the fillings are bursting out, with unusual flavours, and composed a little bit differently." Some notable weekly specials have included the "Don't Cry for Me Markdale," featuring Casero brisket, kimchi mayo, and fried onions, or "The Godmother" with mortadella, arugula and homemade ricotta.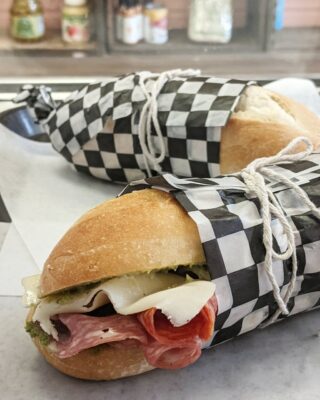 The two also had a clear vision for the design of the new deli. "We wanted it to be very colourful and vibrant, so we picked wacky colours. We used wallpaper that we were hanging onto for years that we got in Berlin, thinking, one of these days we're going to put it up in a house or something that we own."
When they acquired the space in August 2020, they set to work right away. They were onsite everyday for three to four weeks and had help from family members with renovations and in setting up shop. But, they did something a little differently than most new businesses. "We kept the doors open and didn't paper up the front," says Clarke. "We thought, let's keep it all completely open, because people are going to be really curious. In fact, we'd have at least twenty people a day coming in to check things out and say hi."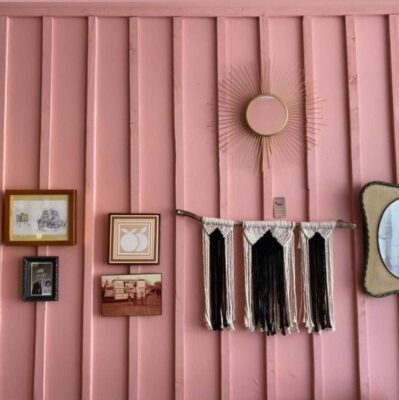 She continues, "A lot of people in small towns really want to know who you are and where you're from. So word spread quickly that way. Coming from Toronto and entering into a smaller community, you realize how friendly people are up here. And if you're equally as friendly, they're going to come back. Each day, one of us would work on renovations and one was the greeter." And it turns out, the strategy really worked for getting to know locals and building relationships.
Susan's Deli has a long and interesting history as community hub in Markdale. When it first opened in 1968, it was a very traditional-style deli and a place where neighbours would meet and kids would hang out after school, waiting for their parents to pick them up. It's clear that maintaining the legacy of Susan's Deli is really important to Clarke and Raposo. For them, getting to know their customers on a personal level is the most rewarding aspect of the job. "We love the idea of creating a space where we see regulars every single day, people who come because they just wanted to say hello and have a conversation."
They've recently coined the slogan "Meet me at Susan's." When they first opened, Raposo says, "I realized, there's not really a social space around here where you might run into someone you know. Chances are you might be at the grocery store or pharmacy, but there wasn't really a place where you could grab a coffee, sit outside and have a quick chat with someone you haven't seen in a while. We've been connecting people everyday."
The owners have even more ideas to make Susan's Deli a community gathering place. They'd love to eventually host events such as book launches, painting classes, movie nights, and live music, too. Raposo adds, "we have big dreams – maybe a liquor license so we could have a bottle shop with nice beer and wine." And this summer, the two are planning to create take-out picnic boxes with drinks, sandwiches, and snacks. "Take it down to Rotary Park, the best park in Markdale!" they add.
So, meet me at Susan's this summer?
Written by Emma Sweeney