Why an Artist?
Ha, ha, I always kinda drew stuff growing up. I liked drawing things in my world that I thought were cool-looking. I enjoyed drawing logos and different things from tv and in movies.
In school I used to "tattoo" my skin with pen and draw all over my school work; I always got in trouble for doing that. I didn't start taking art seriously until grade 12 when I began experimenting in different media such as drawing, painting, video, photography, and writing.
After high school I learned on my own about the art world, working throughout my community while continuing to create art in my free time. I enjoyed creating images just for myself, friends, and family. I like being able to express myself and it certainly helped me with anxiety and depression. Drawing helped me get through different things in my life. I always found it was a good way when your brain was thinking about all these different things and going through hard times – it's nice to organize everything onto a hard surface. I've used different media like painting, drawing, photography, video and writing, but the past couple of years, I've stuck mainly to painting and some mixed media.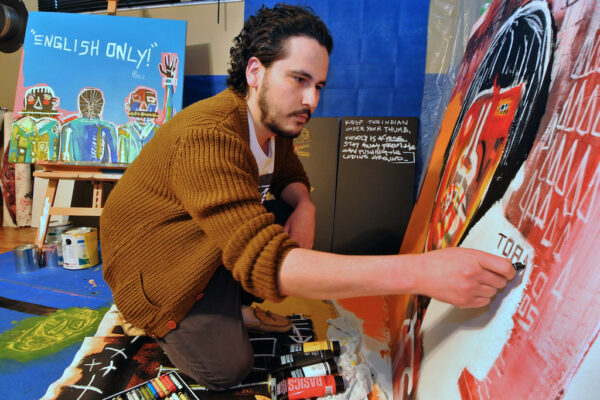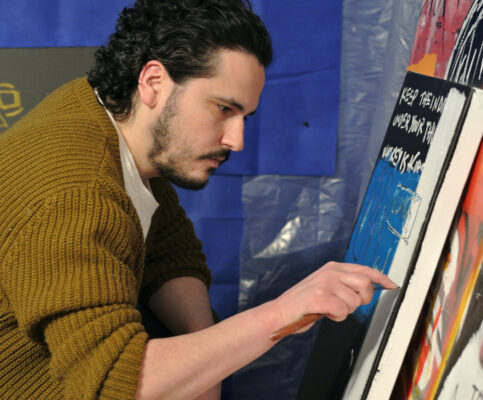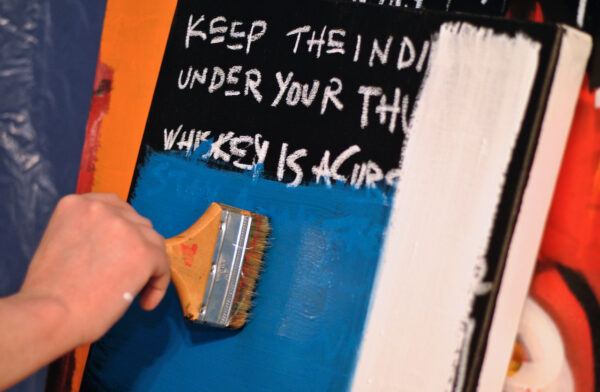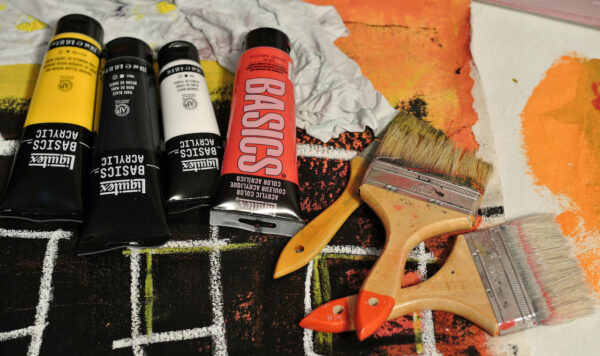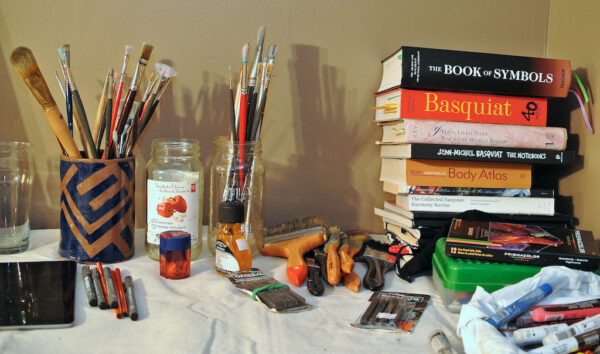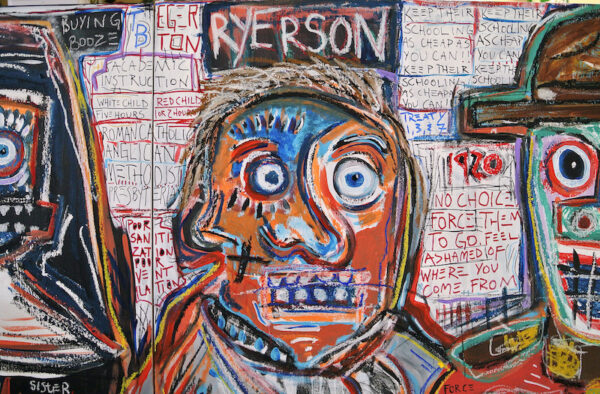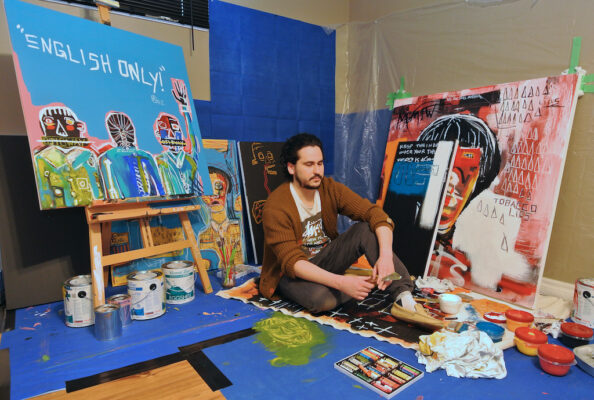 Artist Bio
Born in Owen Sound, raised in Southampton by his mother Marian from Newfoundland, his father Rory from Saugeen First Nation, and his older brother Brendan. In the summer of 2020, he had two pieces exhibited at Southampton Arts. Shortly after that show, he was given a great opportunity to have a solo show in the same location. This is scheduled to open June 9th 2021.
Advertisement
Instagram user name: brent_36
Find his work at the southamptonartscentre.com
Photos and words by Willy Waterton