"I had absolutely no background in agriculture or food. I'd never even worked in a restaurant," Pierce Pimiskern, owner and founder of The Easy Farm, told me. "But I've always looked for something that could keep my hands dirty." By all accounts, it looks like he's found it.
The Easy Farm is a small-scale, organic farm on the Bruce Peninsula, just north of Ferndale. The name, chosen with help from friends, reflects Pimiskern's laid-back and positive disposition. Since last year, he's been selling his produce seasonally at the Lions Head Farmers' Market.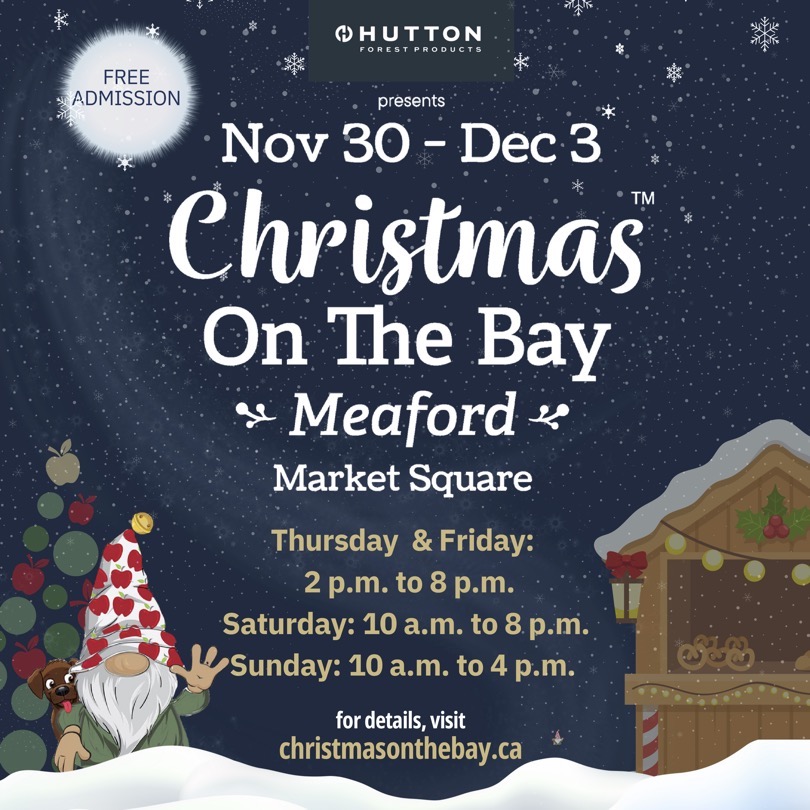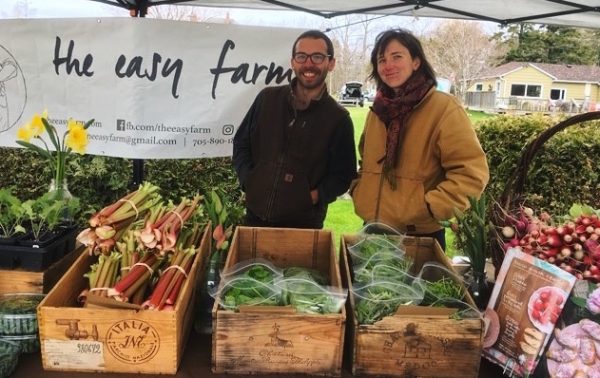 Pimiskern, a Collingwood native, always had a passion for gardening, and worked summer jobs as a landscaper growing up. "I always wanted to do something independently, but never did I think I'd be growing my own food for people."
In his own words, he's been "lucky." A few years ago, he was given the opportunity to manage a food garden for a season. That led to spending four years renting land in Creemore and working the local farmers' market. Last year, Pimiskern decided to rent a few acres from another young farmer in Lions Head, where he now resides. "I love the area and the community is so strong," he explains. "I could see myself staying there for the long term."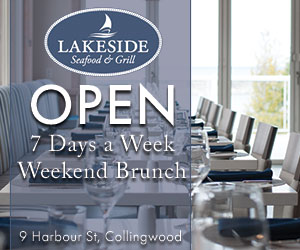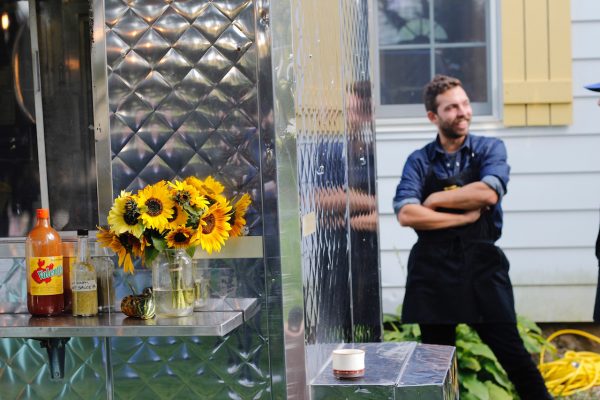 Moving to Lion's Head and setting up the business was no easy feat for the first-generation farmer. The move involved preparing an acre of land, which some neighbour farmers helped with in exchange for future vegetables. He also decided to build a greenhouse. "Without any building experience at all, I ordered the parts and started putting it together. People from the community came out to help, and I couldn't have done it without them."
The Easy Farm runs on an interesting business model. Pimiskern offers customers a "market share" where they pay $250 upfront and receive a farm credit worth $280. Then, throughout the season, they pick up fresh produce as they want it from the Lion's Head Farmers' Market. Customers have the flexibility to double up on orders for one week, or take a week off if they're away. Pimiskern compares it to "running a tab," but with a $30 bonus for signing up early. "With the market share concept, it's way easier for everyone. My customers can use it at their leisure and I can focus on growing what's popular for market," he explains. The model has been successful in helping Pimiskern start up, plan and grow his new business. He had 30 members last year and is hoping to hit 50 this year.
---
"Every year has its own host of challenges and it's impossible to predict things like weather"
---
In terms of produce offerings, Pimiskern's philosophy comes down to variety. "I grow a lot of different things in small quantities," he says. Rather than focusing on volume of food, he aims to grow the best quality of food sustainably, while minimizing waste. He puts an emphasis on staples like salad greens, carrots, sugar snap peas and cherry tomatoes. "But," he continues, "Basically anything we can grow in our short season, I will try at least once. That can easily mean growing 80 different things in a season – I always like to experiment. If it doesn't work out, I may have lost out on one crop, but there are 79 other ones that are going to pull through."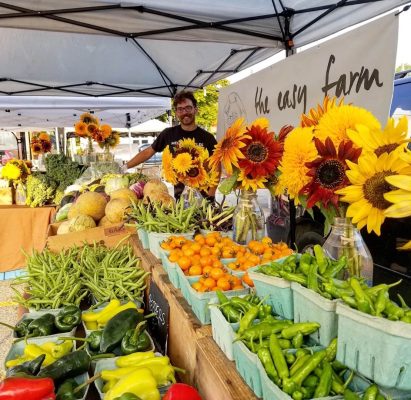 Having a variety of crops is also strategic. "Each season I've grown in has been really different," says Pimiskern. "When you have so many crops, not all of them are going to like the climate. It mitigates against risk, being so diverse in the varieties I choose. If it's damp and cold and I have terrible tomato year, I can bet that my spinach and arugula are going to do fantastic. Or a scorching year will yield great eggplants and peppers."
For Pimiskern, embracing the uncertainty has been key to his success as a farmer. "Every year has its own host of challenges and it's impossible to predict things like weather. But if you're ok with the unknown and being prepared to find the solution when the time comes, you'll be alright. You can't let the stress get to you."
Most of all, he's optimistic about the new place he calls home. "The Bruce Peninsula and Lions Head is such a vibrant place," he says. "But there is a lot of room for even more sustainable agriculture and food tourism. It's a great spot for something to happen – and maybe it hasn't happened quite yet – but I hope The Easy Farm is a step in that direction. I think there is so much potential here and I'd like to see it grow."
---
Written By Emma Bell
Photos provided by Pierce Pimiskern