Faye Webster – Atlanta Millionaires Club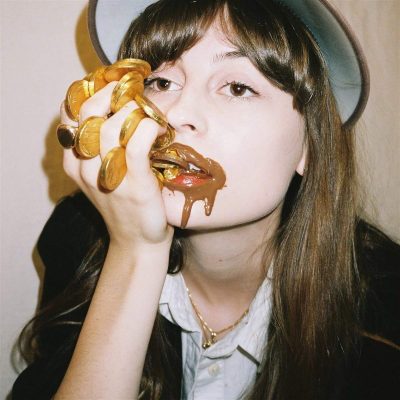 During the peak of my recent Andy Shauf obsession (please check January's edition of Rranting and Rraving) I stumbled my way through the Ticketmaster website to purchase tickets to April's Toronto show. After some general fuckery and a vile stream of profanity, they finally accepted my payment and I received that well-deserved confirmation email. A quick scan of the email revealed an opening act, I didn't think much of it as the headliner was enough for me to justify the tickets but decided to check out Faye Webster anyways.
I won't lie, when I saw Indie-Pop listed as one of the genres, my eyes rolled a little bit. "Oh great, another breathy voiced hipster strumming a ukulele for the summer never to be heard from again" I thought to myself, but proceeded to click the Youtube link for her single "Kingston". Instead of my aforementioned expectations, my ears perked up at the sound of her voice, and then my jaw dropped, the song was basically an R&B song with….pedal-steel! The musicianship was fantastic, a slow jam where there was an actual jam. I was also surprised to find out that Webster is only 22 years old, although I shouldn't be shocked, I mean an 18-year-old just cleaned up at the Grammy Awards.
The rest of the 10 track album originally released in May 2019, was filled with breezy pop songs and R&B jams. Hit after hit filled the album starting with opening track "Room Temperature", the pedal-steel kicking things off immediately followed by the lyrics "looks like I've been crying again over the same thing" threw me off, usually I expect those things from county music. "Right Side Of My Neck" starts up with more pedal-steel but then this grooving bassline that sounds like it could be on an Earth, Wind, And Fire b-side kicks in…..what is going on!
"Atlanta Millionaires Club" is a really solid album from a young artist who has yet to hit their peak, the record is full of twists and instruments one wouldn't expect when they see the tags "Pop" and "Folk" and I can't believe I missed it the first time around. I'm sure we can expect great things from an artist who's already opened for Lord Huron, Deerhunter, and Andy Shauf.
Advertisement
---
Khruangbin & Leon Bridges – Texas Sun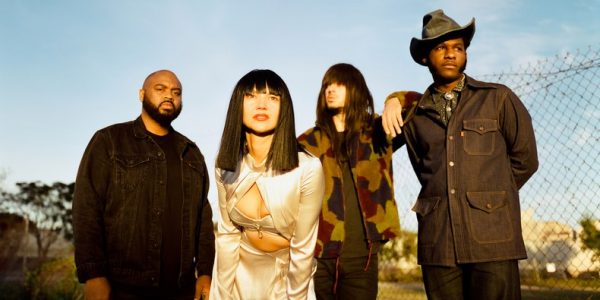 Leon Bridges has been charming audiences since the release of his 2015 Grammy-nominated album "Coming Home", his old-school R&B sounds and snappy grandmother-approved fashion sense pushing him into mainstream attention. Khruangbin, while not necessarily a household name, have also enjoyed some success. Their funky instrumental music garnering attention much faster than they had ever anticipated (I was devastated to learn that those flowing locks of hair are actually wigs that they perform in, they remove them and sneak to their merch table unrecognized). It seems like fate that these two Texan forces should meet and we the listeners are very lucky they did! "Texas Sun", unfortunately, is only a four song EP, but this recording is a solid effort for the group, especially as a first-time collaboration. 
The title track starts with a cowboy-chord-sounding melody before the familiar fretwork of Mark Speer and his Stratocaster lead the rhythm section in. Khruangbin fans will feel right at home as Laura Lee's flat and fat grooves lock up with Donald Johnson's kick drum. "You say you like the wind blowing through your hair, come on roll with me til the sun goes down, Texas sun" Bridges sings, setting up the road trip vibes.
"Midnight" keeps the big grooves going, adding a nice touch of synth and the laid back behind-the-beat drumming really popping through and for lack of a better word just conjures up something…."sexy". "Midnight, black on the outside/inside you and I, leather under our skin/fell deep in a romance way back then, we did, we did/midnight, black on the outside/inside you and I, leather under our skin/fell deep in a romance in the backseat, we did, we did", is another great chorus in a catalog of catchy Leon choruses…..maybe "sexy" was the right word earlier.
"C-Side" is a classic Khruangbin song that could easily fit on one of their own albums, this song will be sure to get you moving in no time. The rhythm section commands the song with another deep groove letting the guitar swell in the background. "Conversion" finishes the EP strong, Speer's guitar riffs, as well as the rest of the band, almost paying homage to Prince….okay definitely paying homage to Prince. The song features a HUGE bridge full of piano and chorus pedal tinged riffs and a tasteful guitar solo.
"Texas Sun" feels like the soundtrack to a movie we're sure we've seen but can't remember, but unfortunately really leaves us wanting more. With any luck, both acts will be open to another collaboration or even a full-length.
---
Envy – The Fallen Crimson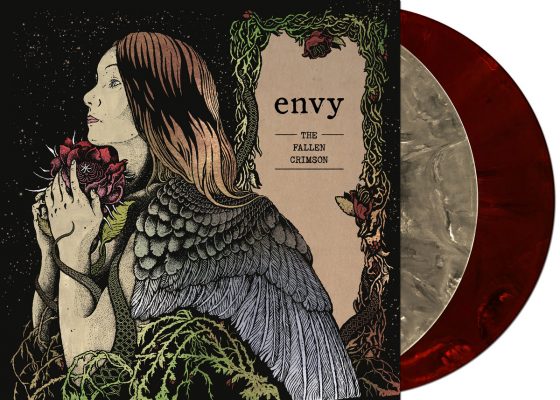 After some member changes, and the return of vocalist Tetsuya Fukagawa from a two-year hiatus, Japanese post-hardcore/screamo (screamo is an actual genre and not just what your dad calls Slipknot) Envy are back with "The Fallen Crimson", their first full-length since 2015.
"Statement Of Freedom" starts the album off with a furious punk riff and some airy drums, after the short intro Fukagawa wastes no time reintroducing his howling vocals…apparently two plus years was plenty enough time to wait. The first riff leads into another passage with some interesting chord voicings and some spoken-word vocals (all in Japanese by the way). The bridge of this song is absolutely stunning, the song breaks for some quietly screamed vocals and palm-muted guitars before the rest of the band joins with an arpeggiated voicing before the song crescendos into some fast chord progression then seamlessly transitioning back into the main riff.
"Swaying Leaves And Scattering Breath"  manages to find more beauty in aggression switching between a pummeling rhythm section and more arpeggiated riffing. Fukagawa shows off his impressive repertoire of vocal styles with some very nice clean singing in the bridge before transitioning to another part that sounds reminiscent of post-rock giants such as Mogwai or Explosions In The Sky. 
We'll skip ahead to "Marginalized Thread", a song that will surely be in the set when they take this beast of an album on the road. The almost uplifting riff starts the song off before kicking into a mosh-pit inducing punk part then leading us into a big sing-a-long part…well maybe not their North-American audiences, but the home town crowds for sure! "HIKARI" and "Eternal Memories And Reincarnation" mellow things out a bit but "Fingerprint Mark" brings back the frantic tempos and features some very noteworthy drumming from Hiroki Watanabe (his first full-length recording with the band).
Some almost hypnotic reverb/delay effects start the album closer "A Step In The Morning Glow", before being crushed under the weight of some thunderous bass guitar, a short detour back to the dropped pace. The first half of the 7-minute song creates an almost overwhelming sense of suspense and then finally delivering the payload, not only does the song serve as a brilliant closer to "The Fallen Crimson", it could easily be the closing song in a setlist spanning over Envy's almost 30-year career.
---
Written by Russ Walsh, owner of Sour Cat Records