Collingwood is surely the Craft Brewery capital of Grey-Bruce-Simcoe. Four breweries supply the town with a diverse cross-section of the craft beer world. They understand full well that beer is good, but craft beer is better. From lagers and pilsners to sours and goses, you'll be able to find nearly any kind of beer you could possibly hope to drink.
At the forefront of this fledgeling beer scene, is Black Bellows. With a brand-spankin' new spot that includes restaurant, bottle shop, and two patios, it's also a place they're brewing the following three brewskies.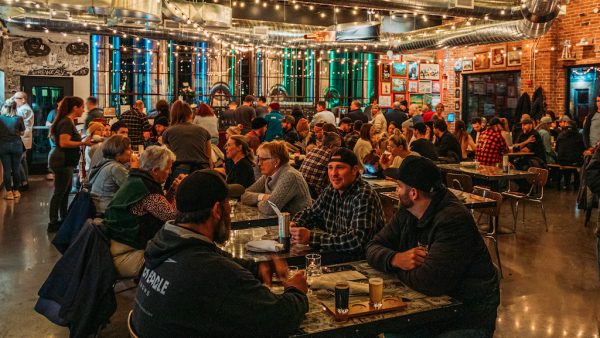 ---
Shinny Fuel
American Pale Ale — 5.2% ABV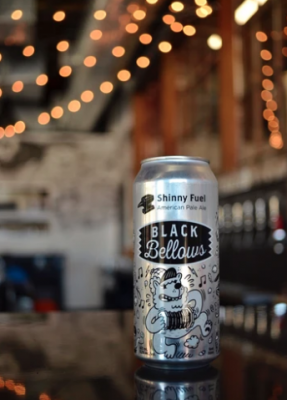 Appearance: Hazy, opaque yellow with generous head
Nose: Citrusy and floral
Advertisement
Taste: The Shinny Fuel is quite perfumey. Beautiful floral and citrus flavours with a mild bitter aftertaste
Body: It's a light, easy-drinking beer!
Where to Enjoy: It's the perfect beer to have on a cold day where the sun makes it look warmer than it actually is.
---
El 9 Wye
Helles Lager — 4.8% ABV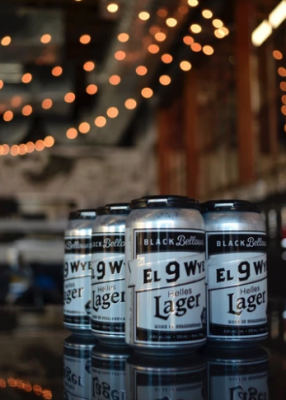 Appearance: Transparent gold
Nose: Mild bready scent, very subtle
Taste: This beer is very malt-forward with a slight bitter aftertaste. It's really pleasant!
Body: Easy-drinking, light bodied, crisp
Where to Enjoy: It's a git'r done beer. Whether that means making pandemic bread pandemic rebuilding your deck, this is a beer that'll motivate!
---
White
Witbier — 5%ABV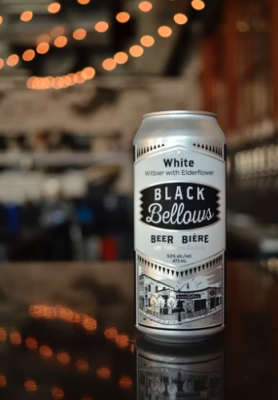 Appearance: Translucent pale yellow
Nose: Mild smelling, floral, fruity
Taste: The Black Bellows White has strong floral notes, and slightly sweet, bold flavour.
Body: It's got a lovely light, creamy texture
Where to Enjoy: This is a refreshing beer. Enjoy it after a long day of doing what you love! Try it with a slice of orange to bring out even more of the flavour
Written by Andy Elliott