Something will be missing from Owen Sound's waterfront Kelso Beach Park this weekend that has been present since 1976. The 45th annual Summerfolk Music & Crafts Festival inevitably succumbed to COVID-19, as did innumerable other festivals and concert series this summer.
But hey – there's light at the end of the tunnel. What Summerfolk is unable to present to us in its glorious physical form as a kick-ass three-day music festival set in one of the province's most picturesque beachfront parks will ultimately live on as a virtual event, aimed at inspiring and lifting up the community, sharing some great tunes, and making sure there's an opportunity to croon 'Goodnight, Irene' together as we say goodbye to the summer season.
Yes, we know you don't know what to do with yourself for the majority of the weekend. And yes, it absolutely sucks there's no Summerfolk this year. But the festival has encountered its fair share of challenges over the years and judging from the plans outlined by Artistic Director and Summerfolk aficionado, James Keelaghan, it'll take more than a global pandemic to destroy the lasting legacy of Summerfolk taking place on the third weekend in August.
What you'll see on your screens Sunday night isn't a live show. It's a curated video presentation showcasing a snippet of what Summerfolk45 was supposed to be. Fans of the festival can expect a three-hour long presentation dubbed "Summerfolk 2020 – A Virtual Night at the Festival." The event includes musical performances by 6 acts, archival footage mixed throughout, and the traditional opening and closing we've grown accustomed to over the years. Following Summerfolk tradition, the virtual presentation will be piped in and piped out by Grier Coppins, and 'Goodnight, Irene' and 'The Mary Ellen Carter' will, of course, be the closing tunes.
Advertisement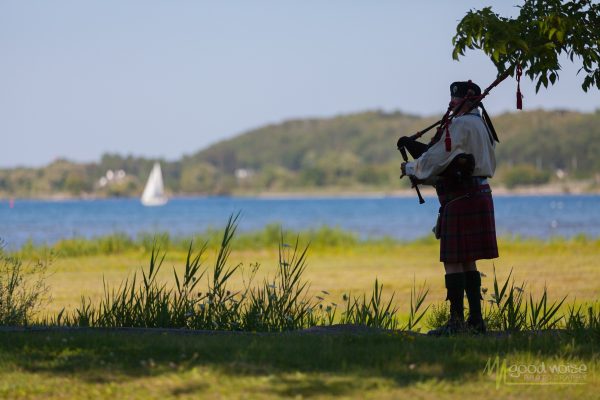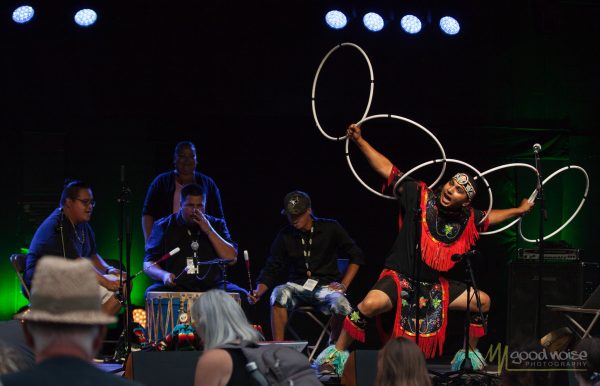 All of this came about, of course, after massive economic shutdowns and bans on public gatherings saw Summerfolk cancelled. Keelaghan is a member of an online Artistic Director's community full of festival curators, and the idea for a virtual event became a recurring topic of conversation for the group just prior to the shutdown.
"I've just never had a period in my life where there's so much unknown. But we've got a fantastic crew of people and we're all thinking a lot about how we'll be doing stuff going forward."
"It all became apparent very quickly people were all going to move towards some kind of virtual event… Organizations like Heritage Canada, The Ontario Arts Council, and sponsors like 92.3 The Dock and the Owen Sound Transportation Company kept the funding flowing," says Keelaghan. "When it all happened in March, as performers we all scrambled to get online and do live-feeds and whatnot – and quite frankly, what a shitshow that was for most people. We were trying to catch up with the technology and it was all a bit dicey. The first live-feed I did was a week after the shutdown for the National Arts Centre, technically it was really quite embarrassing – but [it all] was at that point… The quality now that people are producing for the festival are exceptional. Exceptional."
The musical line up includes local favourites, award-winning artists from across Canada, and veteran Summerfolk performers. Notably, local musical stalwarts and blues powerhouses The MacKenzie Blues Band and Larry Jensen will grace the virtual Summerfolk stage.
Winnipeg's, The Small Glories will also return, having performed at the festival back in 2016. Shane Pendergast, one of the bright lights from this year's Youth Discoveries series will appear virtually for the first time at Summerfolk. Juno award-winner Celeigh Cardinal will make her debut appearance as well and three-time Grammy nominee Ruthie Foster will be back to round out the bill with her signature blues and gospel sound.
It'll all be available to view on Facebook, Youtube, and on the Summerfolk site video.summerfolk.org.
"The live bit will be us all watching together, then the internet does what the internet does best," says Keelaghan. There will be chat rooms so we can speak to one another, opportunities to donate to the festival, links to the artist's sites – all of these things are the new normal. We're going to have our virtual experience together in the chatroom… Artistically, it's got all of the things that Summerfolk would have. Artists that are completely unknown to our audiences, because people like to discover things at Summerfolk, it's got stuff that taps on the amazing local talent that we have, and a couple of festival favourites. Jon Farmer is MCing as well and has his segments edited in between acts."
So this year is primed and ready to wow audiences at home. We're ready to enjoy the fest, sans beer tent, of course – but we'll get our fill. The silver lining of Summerfolk45's physical demise being: Kelso Beach Park is an absolute mess right now thanks to rising water levels in Georgian Bay.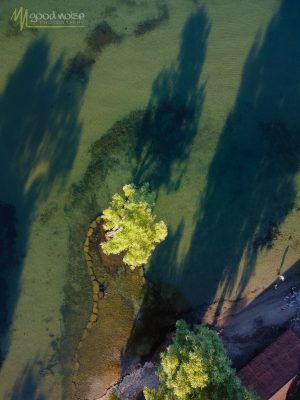 "If we were to try to actually hold a festival in that park this year, I can't even begin to imagine the challenges that would have been involved in that. I think at this point the amphitheatre has been deemed unsafe and we have to think about going forward if there is a live festival, how we fit it into the park," says Keelaghan. "There's remedial work that has to be done, so whether we envision a different physical set-up in the same park, or whether we move to a different location so the City can complete the work that needs to be done on the Park. I've just never had a period in my life where there's so much unknown. But we've got a fantastic crew of people and we're all thinking a lot about how we'll be doing stuff going forward."
What's on my mind, and evidently already on the Summerfolk Boards' collective mind, is next year. As the economy opens back up and rules loosen, the possibility of gracing Kelso Beach Park in our bare feet is something we can all dream about.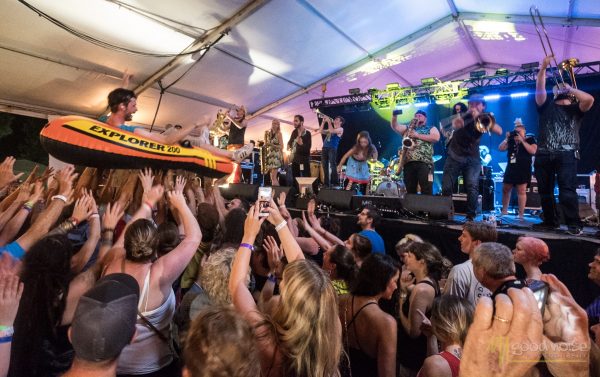 "In terms of hosting a live event [next year] we're really at the mercy of COVID, at the mercy of Public Health, and as you can imagine, trying to forecast a year away is really just crystal ball gazing at this point. What we are doing is formulating four different plans. One assumes we'll be allowed to run as we regularly do, one assumes we might be allowed to do a half-sized festival, our third option is we're cancelled entirely, in which case we go to option 4 which is trying to see what we can do virtually next year.
"The festival will rise again," says Keelaghan in closing. "In the meantime, we can stay safe, celebrate great music, and support the people who make it".
Happy Summerfolk weekend, y'all.
—
Written by Nelson Phillips
Photography by John Fearnall / Good Noise