---
Russ' Top Ten of 2020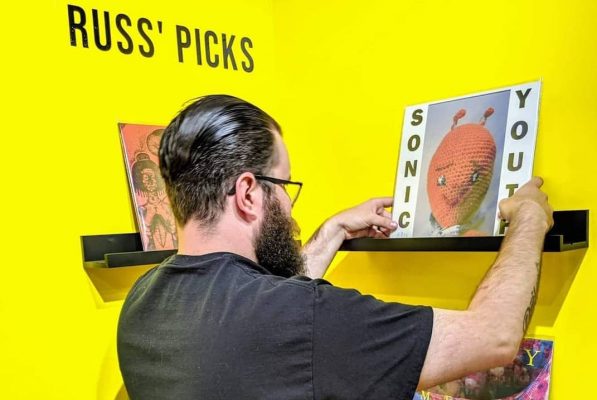 2020 has been a strange year for music, but it just goes to show you that the arts will always prevail. After countless postponements, tour cancellations, refunds, and album delays it's been a rough year to be a musician or venue owner and a great year to be the dork who owns spotify….sorry, tiger got out of the cage. I can't urge you enough to buy physical copies or take advantage of the next Bandcamp day if you enjoy any of these Rrampt top 10 lists. So let's get to it (in no particular order).
Primitive Man – Immersion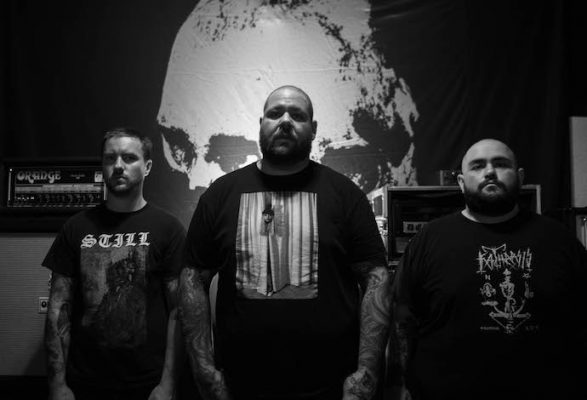 The word "heavy' gets thrown around a lot in the metal/hardcore/whatever world, but Primitive Man really own the word. Every note starts to weigh you down and by the end of the record, you're completely drained. Album opener The Lifer gets right to it with screeching feedback, bone-crushing sludge riffs, and Ethan McCarthy's reverb-soaked vocals. The space between notes alone is anxiety-inducing but the band knows exactly what they're doing. Entity is an unnerving wall of noise and the appropriately titled Menacing switches things up with some gnarly blastbeats before the stomach-churning riffs start up again.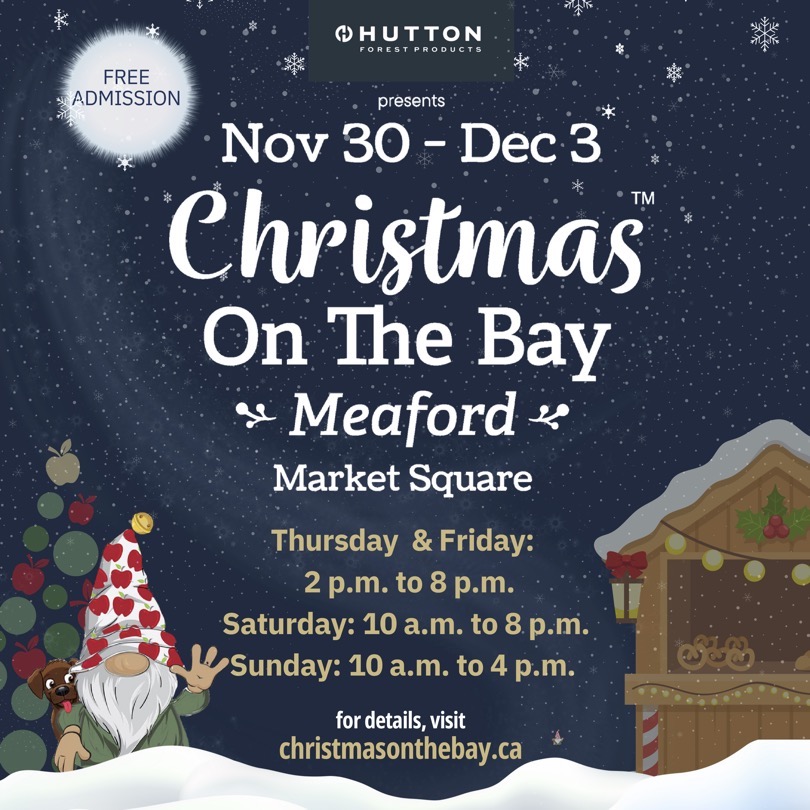 I won't spoil the second half of the album for you but if you're looking for an album that puts a stamp on how messed up 2020 has been, Primitive Man's Immersion might be what you're looking for.
---
Matthew Tavares & Leland Whitty – January 12th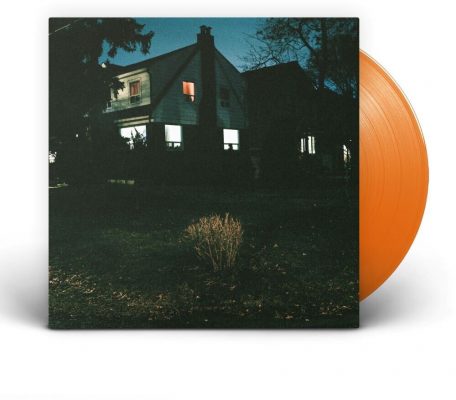 I know I just wrote about this one in the November installment of Rrant and Rrave, but golly is this improvised jazz recording ever swell (I'm having trouble shedding my retail voice…please excuse the positivity)! The former and current members of Toronto's hip-hop-inspired jazz group BADBADNOTGOOD along with some help from friends Julian Anderson-Bowes and Matt Chalmers deliver a live record that any jazz fan would be stoked to have in their collection, it's also released on the fabulous Mr. Bongo record label.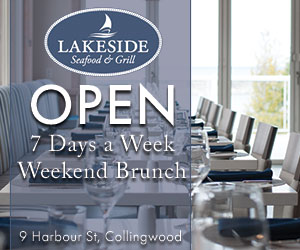 ---
Waxahatchee – Saint Cloud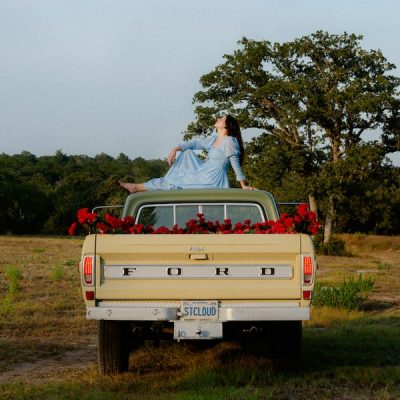 Sometimes when you're a cynical knob like me, you miss out on something because you judged a book by its cover (or band name in this case). I'm very grateful I didn't miss out on this one because Saint Cloud is brilliant, it plays like a greatest hits album, kind of like when you realize ALL THOSE BANGERS (spills cranberry juice all over himself) were on Fleetwood Mac's Rumours.
"If I'm a broken record write it in the dust babe/ I'll fill myself back up like I used to do/ and if my bones are made of delicate sugar/ I won't end up anywhere good without you/ I need your love too", Katie Crutchfield belts on one of the album's actual singles Lilacs, but this is just one example of her incredible lyricism!
---
Couch Slut – Take a Chance On Rock'n'Roll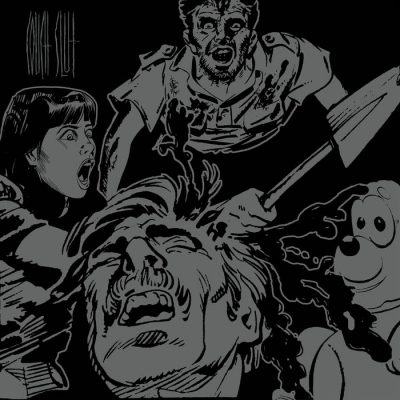 There isn't a hardcore band right delivering music with the ferocity of Couch Slut does. Following their albums My Life As A Woman and Contempt, their 3rd full-length Take A Chance On Rock'n'Roll follows the punishing blueprint the band has carved throughout their career. But don't let the band name or album art ever fool you, these folks mean business. Right from the album opener, the band presents a laser focus, song after song, angular and abrasive, the headbanging riffs of this album are matched only by the vicious howl of vocalist Megan O. If you're a fan of heavy music and don't know about Couch Slut, there's no better time to get acquainted than now!
---
Jeremiah Sand – Lift It Down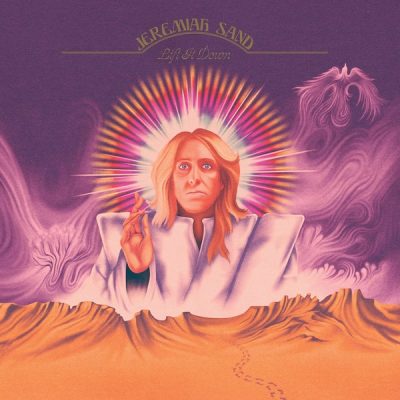 It's no secret that drug use and music often go hand in hand, and such is the case with Jeremiah Sand's Lift It Down. In the mid-70's musician and cult -leader Jeremiah Sand led his flock to California and take over a recording studio, all hell breaks loose and Sand and the cult instruct the studio owner, at gunpoint, to bury the masters.
Fast forward to 2018, said studio burns down in the Claifornia wildfires and guess what's unearthed! Pretty great story eh? Well, too bad it's all bullshit….maybe?
Jeremiah Sand is a fictional character portrayed by Linus Roache in the 2018 cult(no pun intended) hit movie Mandy(if you haven't seen Mandy drop everything and watch it). Under the guise of Jeremiah Sand we are gifted a freak-folk/psychedelic masterpiece released on the ever excellent Sacred Bones record label. I'd like to tell you more, but it could put my safety at risk!
---
Andy Shauf – The Neon Skyline
Remember in January when I boldly declared that it was unfair for Andy Shauf to release an album of the year contender so early in the year? Well who's laughing now (it's me, I'm the one laughing)? Over the course of 11 tracks Andy Shauf takes us on an emotoinal journey of love lost. Be sure to check out the January 2020 instalment of Rrant and Rrave for a track-by-track of this amazing album.
Emma Ruth Rundle And Thou – May Our Chambers Be Full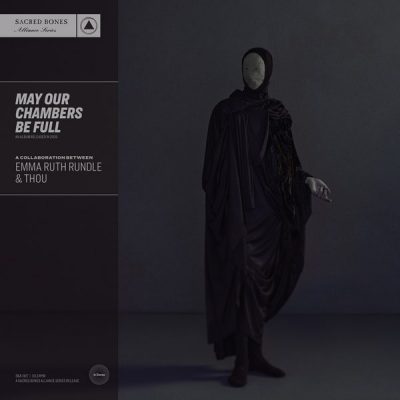 It's strange to think an album that has only been out a few months can feel so strangely familiar. May Our Chambers Be Full sees sludge metallers Thou pair with doom/ambient/folk/whatever musician Emma Ruth Rundle and find common ground through their grunge influences. Thou has been known to cover Nirvana and Alice In Chains and the past and that's what feels so familiar about this album…it kind of sounds like Soundgarden and Alice In Chains at their heaviest. The raspy screams of Thou vocalist Bryan Funck and ethereal vocals of Rundle play really well off of each other leaving the instruments to deliver a dynamic push and pull between beautiful and deadly. Check this one out if you're a fan of "artsy" metal.
---
Phoebe Bridgers – Punisher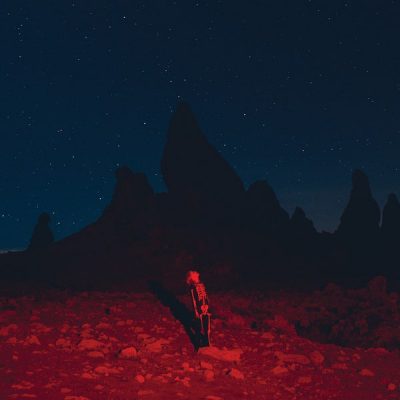 Whether it be for starting a beef with Eric Clapton or releasing one of the year's best albums, Phoebe Bridgers has had quite the 2020. On just her second full-length album Bridgers has solidified herself as a more than capable musician and an extremely witty lyricist…she also hasn't let COVID derail her from delivering a jaw-dropping live performance! Be sure to watch some of her streams and tonight show appearances and check out the July 2020 installment of Rrant and Rrave for a more in depth review.
---
Nubya Garcia – Source
The UK has been delivering some of the most exciting jazz on the planet in recent years. Sons Of Kemet, Yazz Ahmed, and Shabaka And The Ancestors have broken through and gained some notoriety, and now it's Nubya Garcia's turn to get some of the spotlight. Part of what makes this scene(and any other scene really) so great is a diverse melting pot of cultures and outside influences, Source sees Garcia add some reggae/dub elements to her masterful sax playing not to mention the chops of her band! Watch her astonishing Tiny Desk Concert to get a better feel of what Garcia is capable of!
---
Future Islands – As Long As You Are
It took nearly 10 years for Future Islands to become an overnight success, but after their 2014 Letterman performance, they were practically a household name. Their 6th full-length sees the band continue to build on their legacy of expertly crafting pop albums. The synths weave between ambient and danceable, William Cashion's basslines present a creative restraint, and of course the voice of Samuel T. Herring, who might just be the best frontperson on the planet, is as dazzling as ever. If they're not already, Future Islands should be at the top of your list of bands to see when the live music situation gets a little more under control.
---
---
Andy's Top Ten (Actually Seven) Albums of 2020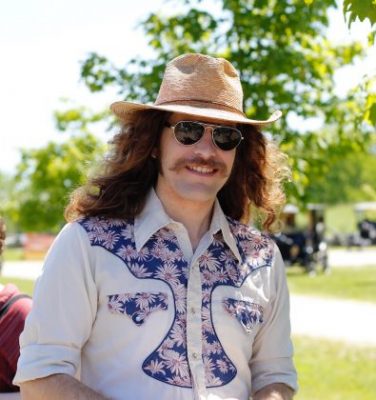 I've got 7 albums on my top 10 list. Most of the music I discovered this year was from a few years ago.
Here we go…
Andy Shauf – Neon Skyline.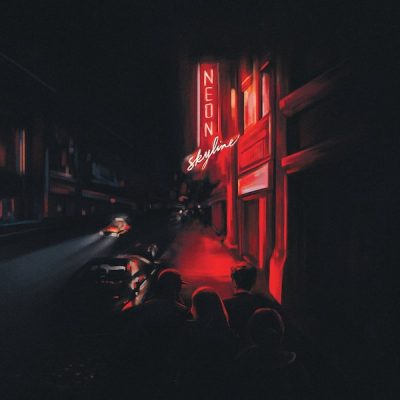 I was listening to this at work slightly hungover and I came to the realization that the album was too good and too early in the year and we are all paying for it now.
Thanks Andy.
---
Brian Eno – Rams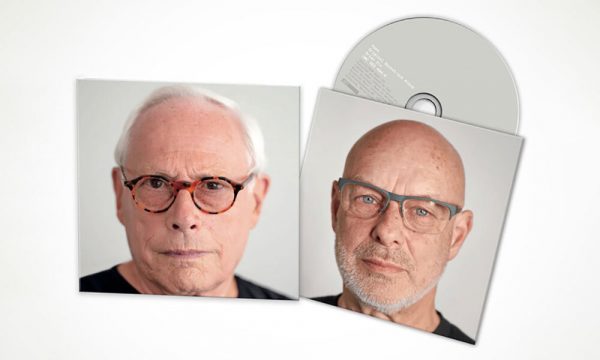 This is the soundtrack to a documentary about German architect Dieter Rams. It's about as strange a project as I'd expect Brian Eno to get involved in.
---
Gord Downie – Away is Mine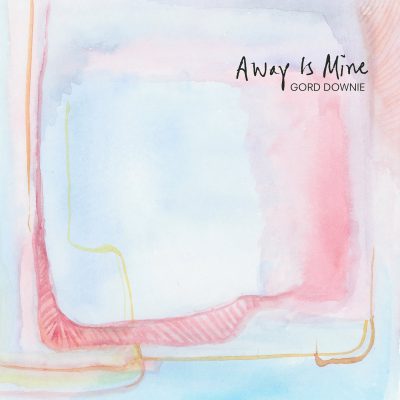 I had this in my house for a few weeks while I mentally prepared myself to listen to it. I still wasn't ready. It was nice to hear his voice again.
---
Neil Young – Homegrown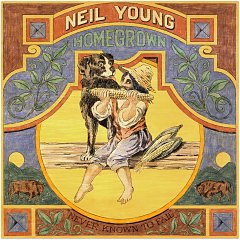 Young Neil Young.
---
Khruangbin – Mordecai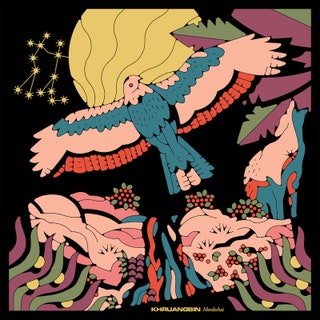 There were a lot more vocals on this album than I expected, but the playing is top notch!
---
Orville Peck – Show Pony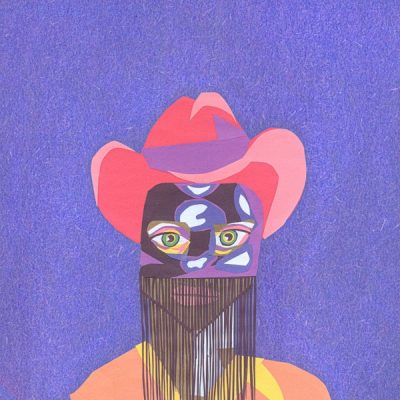 This was a very good second outing for Orville.
The duet with Shania was phenomenal.
---
Jackie – New at Drugs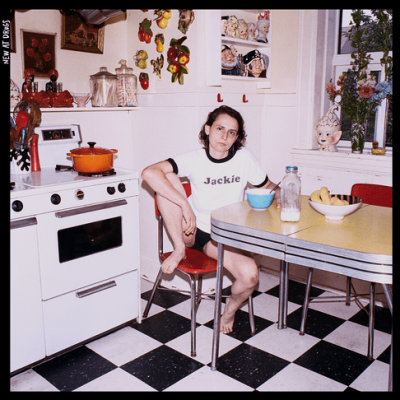 I've followed this band for nine years (Holy smokes!) through several names and lineup changes. Their current three piece lineup is a cool rock outfit with a synth new wave edge.
---
***BONUS ROUND***
David Byrne's American Utopia on Broadway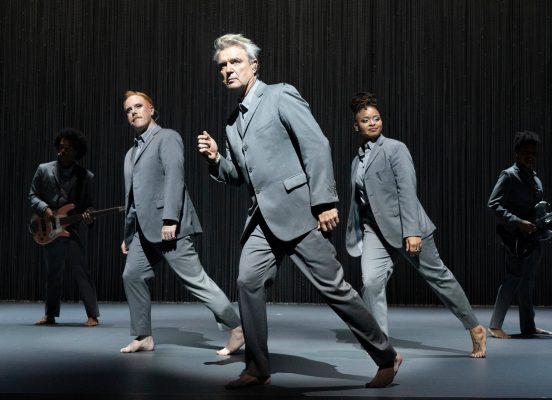 This is a film. But it's the single best musical experience I had all year. I caught the tour when it came through Toronto, and it was a life changing experience.
Having seen the concert, I thought I knew what I'd be in for when I started the film.
I couldn't have been more wrong.
American Utopia gave me the same feeling that David Byrne's other legendary concert film, Stop Making Sense had given me so many years ago. I was seeing something unlike anything I'd seen before.
I laughed, I cried, I danced along. And when it was over, I immediately watched it again.
---
---
Laura's Top Ten of 2020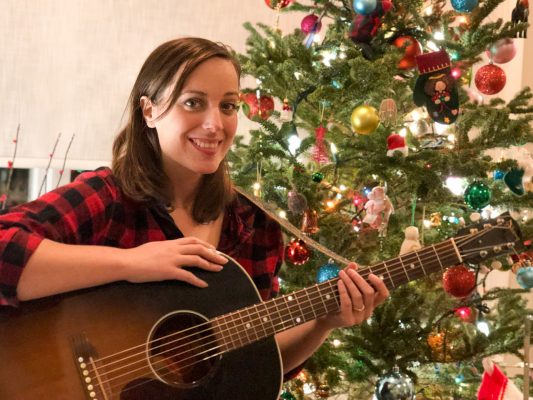 Laura Conning is one half of the musical duo The Honeymoon Phase and owner of the fantastic music blog Route 26!
I think I gel with albums that show thoughtfulness and sincerity, both in musical sophistication and honest lyricism. Those attributes can span a lot of genres; I love a lot of folk music, but I also love punk rock, modern jazz, rap, R&B. What I'm often finding in these 10 albums is a blend of genres that shows a rich music education and appreciation in the artistry. The art of song-crafting and album-crafting will always fascinate me. In no particular order, here are 10 albums that have hooked me during a difficult, self-reflective year.
Frazey Ford – U kin B the Sun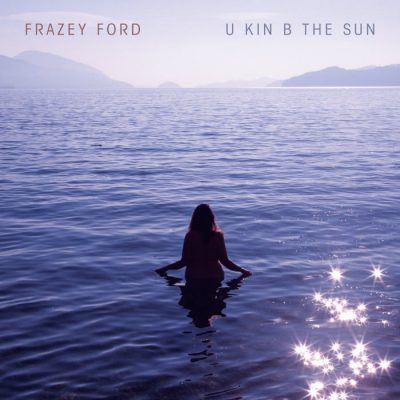 Every time I hear a Frazey Ford song, I can't help but be in a better mood. Dancey, bright, funky, 70s Fleetwood Mac-esque harmonies, great melodies and song structures. She hasn't had a new album since 2014 so this was a really awesome surprise!
---
Vivienne Wilder – postromantic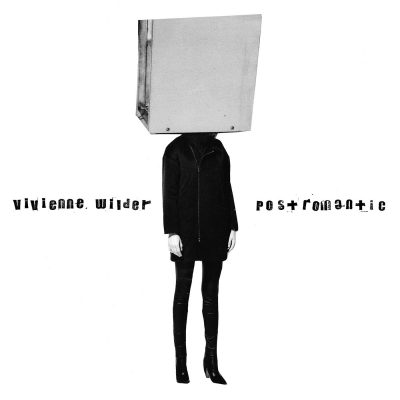 Vivienne and her band will be playing our wedding! A cool band from Toronto that blends alt rock with the musicians' respective jazz backgrounds. Vivienne's voice is so soft, but tough, and this album is packed with one great song after another. Can't wait for her to sing me down the aisle 🙂
---
Mac Miller – Circles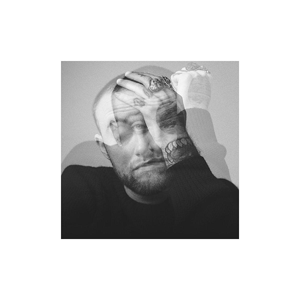 ---
The most listened-to album at our house this year, by a long shot. Absolutely brilliant. A haunting posthumous album from a genius. Sophisticated grooves and rhythms, and lyrics that stop you in your tracks. I know that "Circles" and "Good News" will be favourite songs forever. We also use this album a lot to test our subwoofer.
---
Laura Marling – Songs For Our Daughter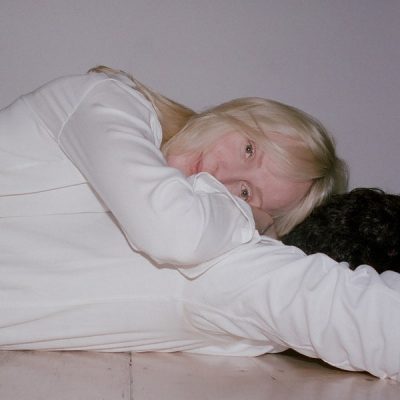 Marling is a go-to for chill, good music. Crazy beautiful voice, pretty songs, thoughtful ideas, oozing emotion. I loved her Tiny Desk At Home performance this year. She's a big source of inspiration for my own songwriting.
---
Hjaltalin – Hjaltalin
I really think these guys are my favourite band right now. Nelson (Beattie, my fiancé) first introduced me to them years back when we were travelling in BC and Alberta, via a video of them covering Beyoncé's "Halo" (magical, highly recommend). Then we had the opportunity to see them perform at Iceland Airwaves last year, and my love was taken to a new level. They're legit educated musicians, and they breathe so much depth into each song. It's fascinating to hear and watch. Airwaves did a virtual version of the festival this year, so we watched them live-streamed in our basement with our big projector screen and perfect soundsystem. Their set felt so intimate and special despite being experienced through a screen.
---
Fleet Foxes – Shore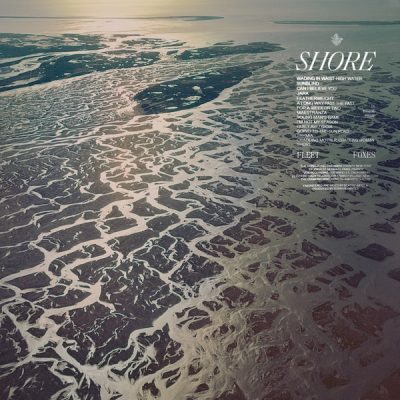 Dreamy vibes. Soft, yet intricate. Layers of instrumentation and thick reverb. Fleet Foxes have such a defined sound, and this album is rich and gorgeous. "Can I Believe You" makes for such a great driving song, too (like, in your car, cruising around listening to this song on repeat, loud).
---
Dirty Projectors – 5EPs
They keep you in this weird tension through the flute-like vocals, unexpected melodies, and heavy orchestration. And they've always been like that. It's really unique, and the songs are always sophisticated, modern, poppy, bright, and avant-garde. They can do no wrong.
---
J Hus – Big Conspiracy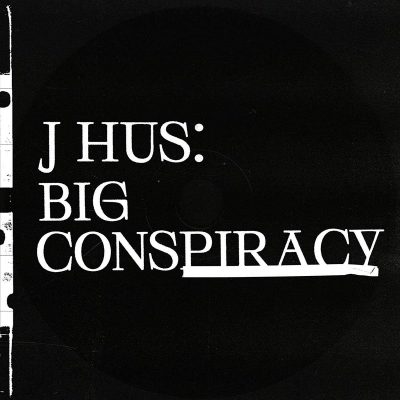 The first song someone introduced me to was "Must Be", and I listened to it on repeat for quite a while. Then I discovered that the whole album is fantastic. He has great timing with the rap, weaving in and out of the groove, and you can hear the African influence in the rhythms. And then that great groove always drops right at the peak and forces you to dance along. He also surprises you with these gorgeous little jazz riffs in the background. Hey, I just found out we share a birthday! Neat.
---
Jason Isbell, The 400 Units – Reunions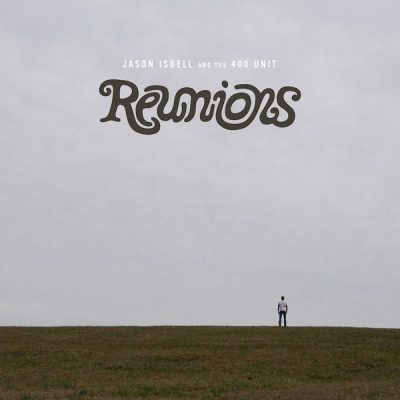 A beautiful songwriter, the most gorgeous tone on a male voice, and powerful through and through. I had been a fan of his previous work, and perfectly-crafted songs, like "Last of My Kind", "Cover Me Up", "24 Frames", etc. Then last year I quit drinking, and soon discovered that Jason Isbell is also sober. I became a bigger fan as I could suddenly feel more of a connection. He's become a big source of inspiration for sober artistry. "It gets easier but it never gets easy," he sings on this album.
---
Andy Shauf – The Neon Skyline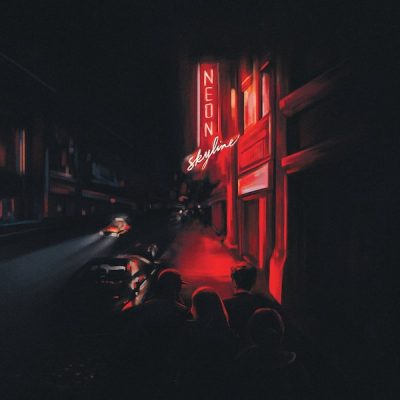 A clean breath of fresh air amidst a lot of noise. You know what I mean. His tone is so clear, the instrumentation is so clean, the vibe is comforting. Shauf's albums are a masterclass in melody, arrangement, and storytelling. The Neon Skyline, like The Party, is so listenable. It's easy to have on in the background, and you can study the intricacies with a more focused listen.
---
---
Jesse's Top Ten of 2020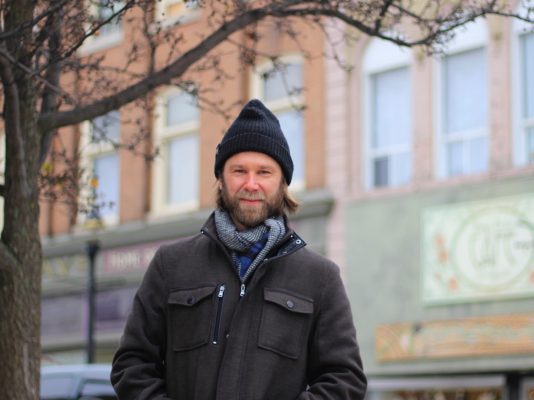 ---
Been a pretty shitty year for a lot of things, but it was a great year for album releases. Here's a few that I listened to a lot and plan to keep listening to for years to com.
Khruangbin- Mordechai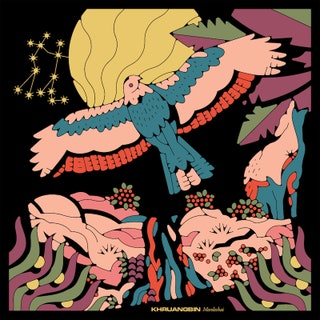 Spun on my turntable all summer long. Almost everyday from June to August.
---
Fiona Apple – Fetch the Bolt Cutters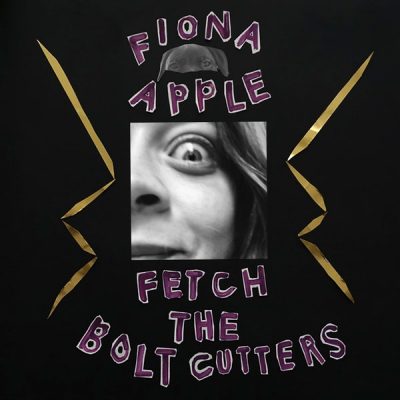 Genius songwriting. Layers upon layers. Love that the title came from a line from Gillian Anderson.
---
Run The Jewels – RTJ4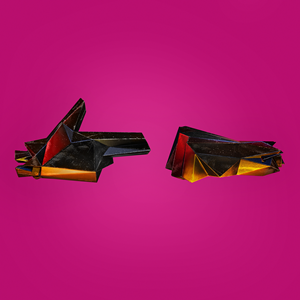 Couldn't get enough of this album. Killer Mike is crucial right now. My fav RTJ album…yup, I said it.
---
Luke de Sciscio – Good Bye Folk Boy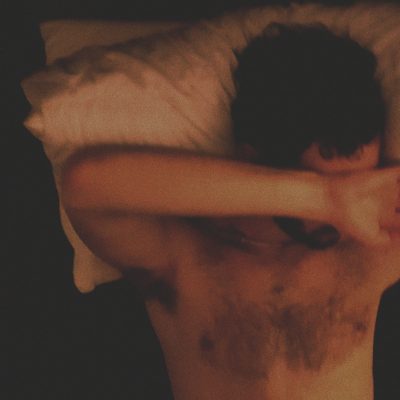 Hauntingly beautiful. Takes me back to April when things were strange and this album was important.
---
Waxahatchee – Saint Cloud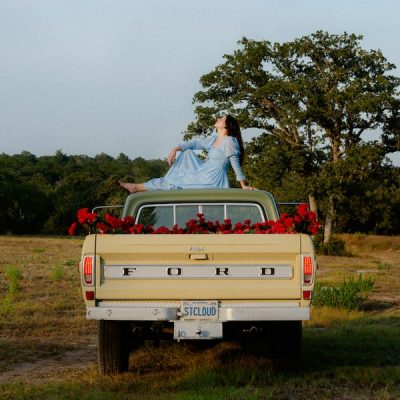 Goddamit I love Waxahatchee. This whole album. Every song. It's going to age well, too. I'll listen to this in five years and love every song just as much.
---
Old Bill Henry – Priorities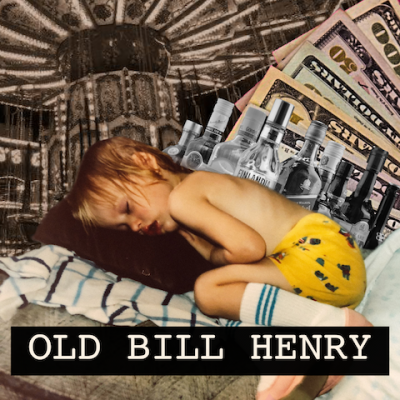 Local guys from West Grey make one of my most listened to albums of 2020. That's the kind of thing that puts a smile on my face.
---
Fleet Foxes – Shore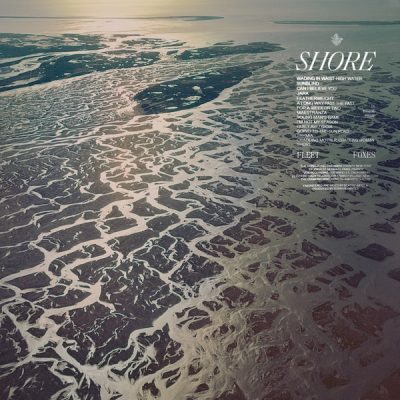 Fleet Foxes are back with their best album to date – in my opinion. How good is Can I Believe You? Yeah, that good.
---
Kathleen Edwards – Total Freedom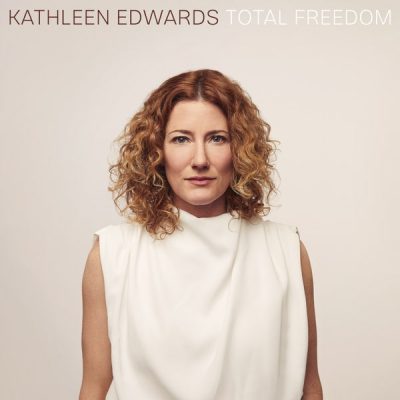 Speaking of being back…so good to hear Kathleen Edwards' voice again. This has been my go-to morning album…wake up, put on coffee, and spin this album.
---
Andy Shauf – Neon Skyline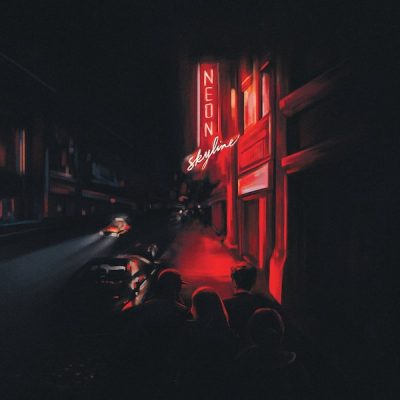 I think everyone else has already said enough about this album. I'll echo all their comments and just add that I'm running out of videos to play for him in this series.
---
Ruston Kelly – Shape & Destroy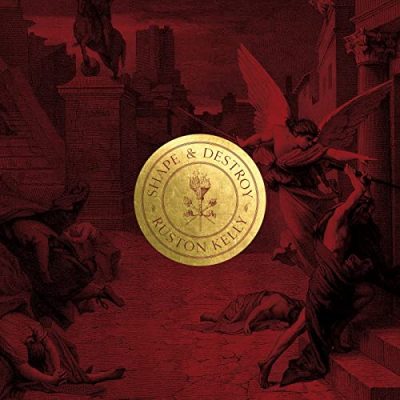 Was looking forward to Ruston Kelly's follow up to Dying Star and didn't disappoint. Great song writer. Glad to see he's doing well too. Reflective and optimistic.
---
---
Nelson's Top Ten of 2020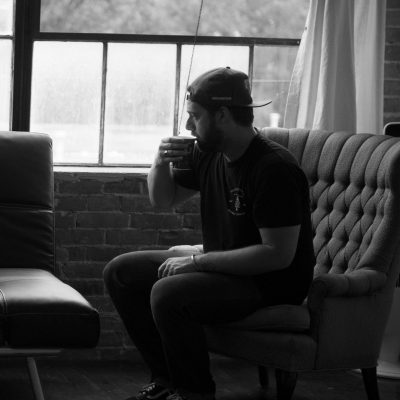 ---
Sturgill Simpson – Cuttin' Grass Vol 1
---
Action Bronson – Only For Dolphins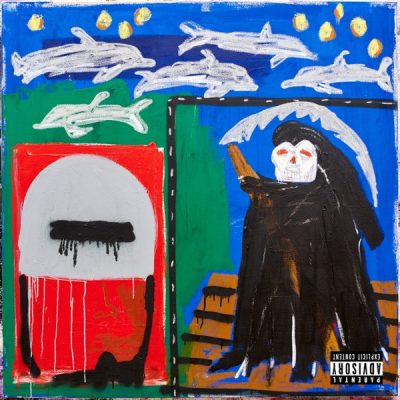 ---
Logic – No Pressure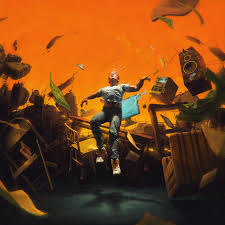 ---
Run the Jewels – RTJ4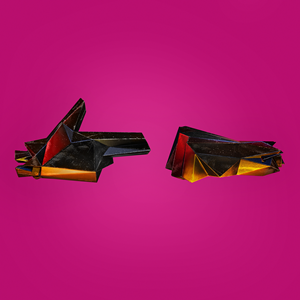 ---
Colter Wall – Western Swing & Waltzes and Other Punchy Songs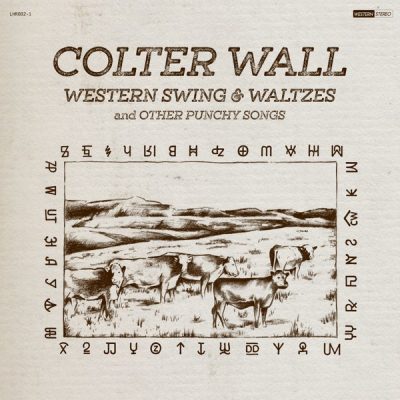 ---
Cancer Bats – Bears, Mayors, Scraps, & Bones (Remastered) [10 Year Anniversary Edition]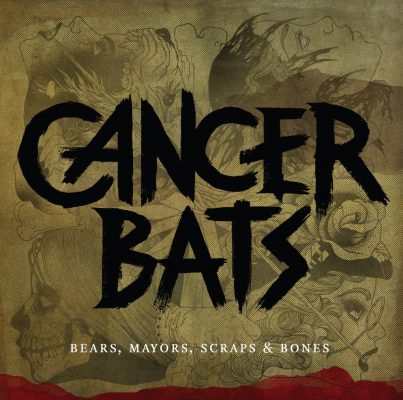 ---
Mac Miller – Circles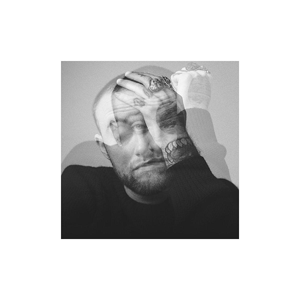 ---
Khruangbin – Mordechai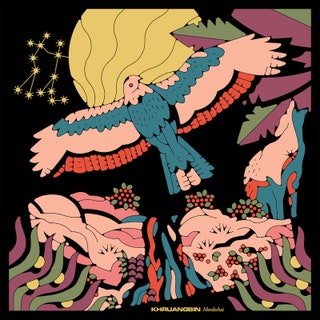 ---
Well that concludes our fifth annual Year End Top Ten list brought to you from the fine folks at Rrampt. It was a pretty shitty year for most things, but it was at least a good year for new albums.
Until next year everyone..
Jesse, Nelson, Andy, Russ, and Laura.