Why an Artist?
"My initial response is why not? I started making art when I was 5. A child minder kept me occupied by giving me the Sunday comics, a piece of paper and pencil and I copied the comics. I have kept on making art since then, and it has been one of those things that has stayed with me all the while.
I think of art as a kind of language for one – it's a meditation. It's a control thing; people can't tell you what to do in your art. I like that because life doesn't allow that in every instance. I'm kind of a primitive person, not a technician. I'm not highly skilled so I don't do landscapes, although the landscape enters your soul when you are here (Saugeen Bruce Peninsula).
I believe that I have to look at my own art objectively, which is difficult, but what I think happens when I'm making art is I don't have any program in mind, starting point, or an image that I'm going to make. I'm not working from a photograph of a landscape or whatever. I start making some marks and images and a dialog starts to happen. I don't have to think anymore. It's like I never think of what colour has to be next because I just know. My studio space is very small; I think you can make art wherever you find yourself. I'm happy with the progress happening in my art, and think that is why I'm going to live a long time because I have so much more to do."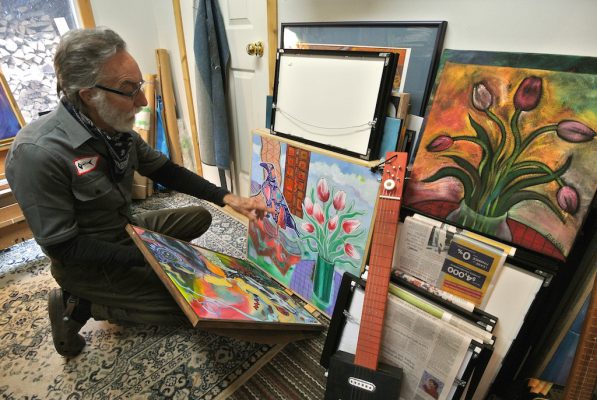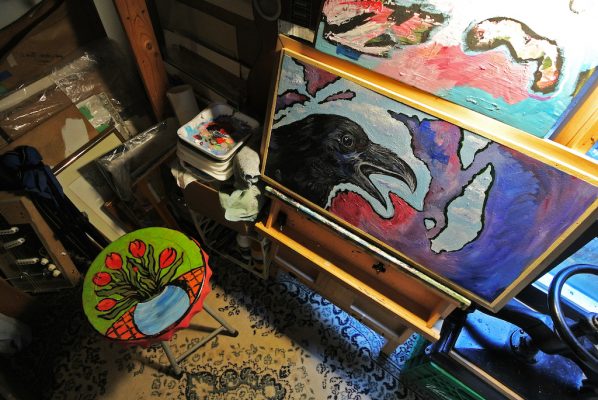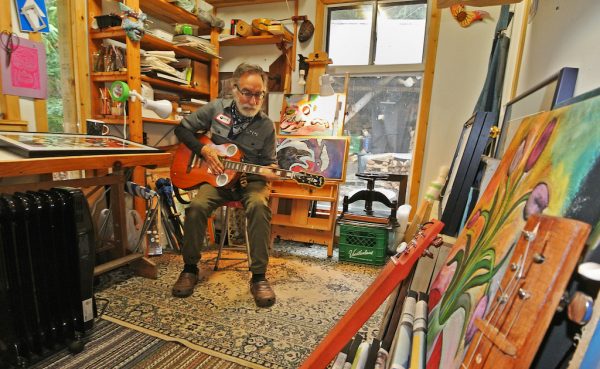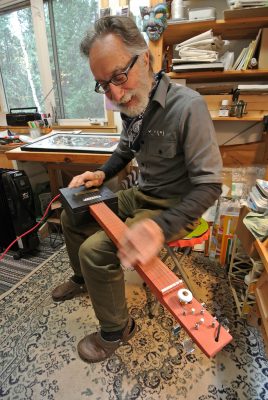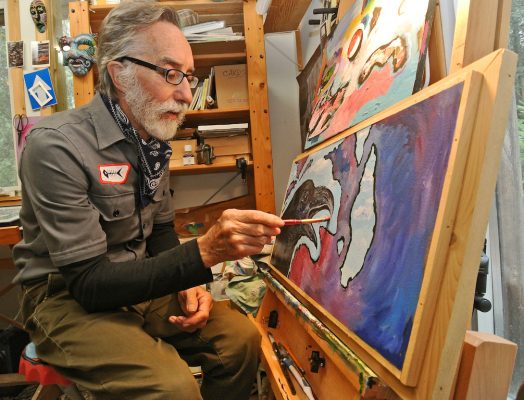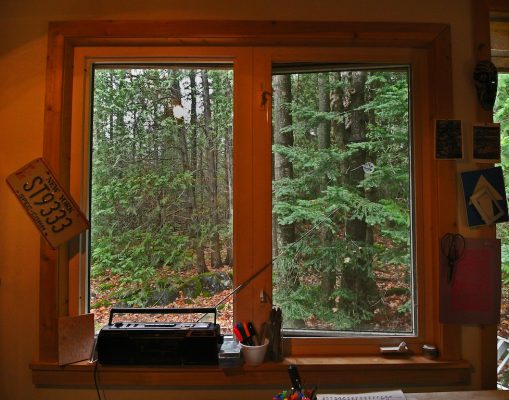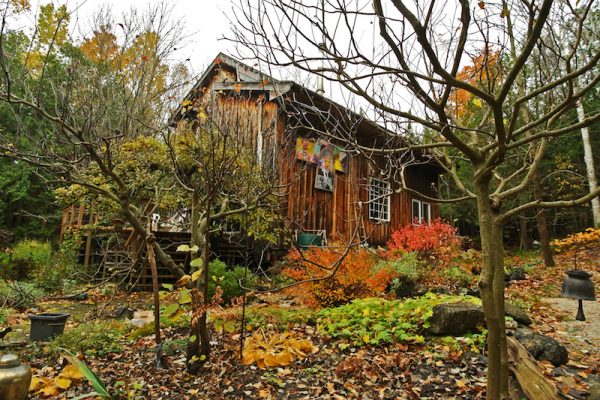 Artist Bio
Stuart James Burgess has a Bachelor of Fine Art in Fine Arts and Art Education from the Nova Scotia College of Art and Design in Halifax. He lives on a bush lot near Lion's Head surrounded by the creatures and environment that inhabit his work. He primarily works in coloured pencil, acrylics and linoprint to create his images, but occasionally has been known to paint the odd bison skull.
Advertisement
He is a member of the Bruce Peninsula Society of Artists and Artist Co-op Gallery in Ferndale.
Photos and words by Willy Waterton