Why an artist?
I think it is something that has been following me through my life. Although I've done many other things, I've always had a thread of being creative, so art is a way to express myself in that creative way.
When I was growing up north of Burlington, my mom would always let me rearrange the furniture about every six months or so in the living room. We only had a love seat and a big couch, so there was only so much you could do with it, but for some reason I had a desire to rearrange furniture, so I think there was an aesthetic or something going on there.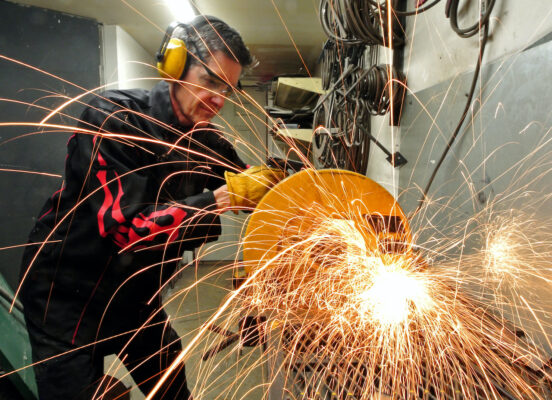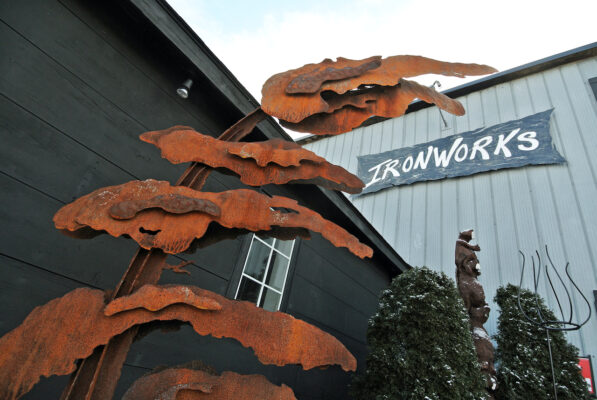 In high school, I only went to grade 11 art, and no one ever said I was going to be an artist; they said I would be lucky if I passed. But I always enjoyed creating art. When I started shoeing horses I was hammering and forming metal, which gave me an opportunity to work with my hands and develop that skill. When the master blacksmith went away leaving me to mind the shop, there were horse nails that I would weld, bend and shape into stick figurines. In 1979 when I started making little metal figurines, I was over at the One of Kind show in Toronto and saw a guy doing horseshoe nail sculptures. Seeing him showed me how to express myself; everything has really come from those little horseshoe nail sculptures.
Advertisement
I soon found that being a farrier is a very physical job, but I was 17 at the time, young and brave. After shoeing horses in Florida and Vancouver, I returned to Ontario to attend Lakehead University in Thunder Bay for a degree in Outdoor Recreation and continued shoeing horses up there for extra money.
When I came here to Collingwood, I shod horses on the side to make some extra money. I started teacher's college in 1994, and at that time I was making metal sculptures. I entered a few in the Faculty of Education art show, and an art teacher from the University of Toronto bought some of my sculptures. With my degree in education, I decided to move to Collingwood, and began supply teaching.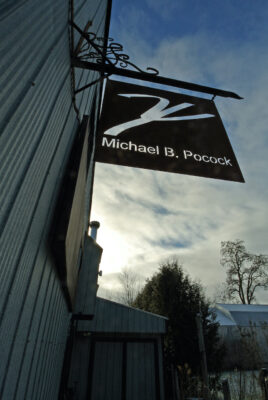 At the same time, I started up my business, The Ironworks in 1995. Over the next two years, I realized that I could only do one of the two things because it was too hard to do both. I recognized I was better at metal sculpture and working for myself; it's hard to work as a teacher. I moved to Creemore for a year and then back to Collingwood, then to Burlington for three years and in 2000, I really wanted a place where I wasn't just paying rent and I realized as an artist no bank was going to lend me money for a place in Burlington so, knowing Thornbury was an artistic area even back then, my real estate agent found this place. I bought it in 2001 and have been here ever since creating my art and teaching workshops.
For the past 22 years Blue Mountain Resort has purchased 30 to 40 of my sculptures a year and given them to employees with 25 years of service. There are now 600 – 800 of those sculptures out there that have been given as service awards.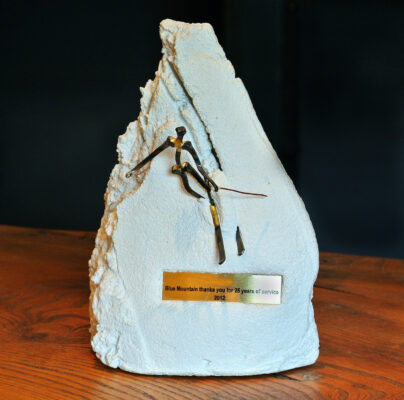 ---
Artist Bio
Movement and fluidity define sculptor Michael B. Pocock's artistic creations. He believes that art reflects life; not always easy to understand. One moment soft and fluid, the next tearing through the unconscious, occasionally triggering deeply buried emotions. His legacy is to inspire contemplation. His life-size and large-scale installations, forged from iron and stainless-steel are an interpretation of nature, sport and our imagination created to explore the viewer's emotional connection to places, moments, and iconic symbolism.
Pocock has been creating iconic images influenced by nature, sport, and the human experience for twenty-five years. As a young blacksmith shoeing horses during the late 70's and early 80's, Pocock discovered an alchemy connection with metal, combining traditional blacksmithing techniques with state-of-the-art technology. He is both immersed in and inspired by nature, sport and the diversity of the Great Lakes and the Niagara Escarpment. His metal art is aptly described as "not for the unadventurous."
Pocock creates his art in The Ironworks, which he purchased in 2001 and is situated near the main street of Clarksburg. Over the years he has restored the former blacksmith building and grounds into a hub for art, entertainment, and life-long learning. The Ironworks features ongoing art exhibits, educational seminars, adult workshops, fashion shows, and a host of special events in the three unique spaces with both indoor and outdoor options. Each space highlights hand-forged sculptures, individually created with the traditional blacksmithing techniques and state-of-the-art technology mastered by Pocock.
Words and photos by Willy Waterton