Why an Artist?
I don't know why an artist. Back when I was a kid, I never thought what I wanted to be one. What does every kid want to be – a fireman, stuff like that. I remember in grade 3 or 4 in public school we had a period where the teacher took us to art class. The class would end, and the kids would go back to the room, but she would leave me there all by myself for another period. So maybe it was torture or maybe she saw something in me. Leaving that school in grade 7 and 8 my art teacher recommended to my parents that I go on to art school. Eventually I did, attending Central Technical School in Toronto. It was a very good school, had some great teachers!
For three years I had Doris McCarthy teaching drawing and painting. We also had one class at the Royal Ontario Museum. At the end of grade 12 at Central Tech we were actually trained to go into the workforce. Back then, there were no computers so we would be working in an art studio for clients like Eaton's or Simpson's producing drawings for advertisements.
So myself and several other students applied to Ontario Art College, even though Central Tech staff told us not to as we would just be doing what we had been taught over again. They were right. Anyway we applied for advanced standing which we all got, so we went into second year. From there I spent three years in advertising, communications and design. In my fourth year I wandered into the clay studio and ended up staying there. Right off the bat they had me do slabwork and then try the potter's wheel and they couldn't get me off it. That is where I stayed for the year.
One day a friend came by as I was learning on the potter's wheel and said the placement officer was looking for a potter at Circle Arts Gallery and Co-op in Tobermory. I said that's nice, where is Tobermory? He said, I think that is somewhere up North.  The gallery even didn't have a phone (this was back in '72) so I had to write a letter. I didn't drive back then, so my brother and another fellow drove me up. I actually went up twice that spring. What a beautiful village Tobermory was back then. So I moved up and joined the Circle Arts Gallery and Co-op as the resident potter and later opened my own Goose Creek Pottery and this is where I've been ever since.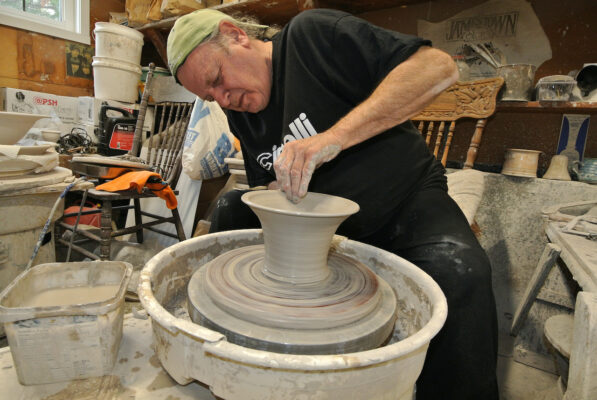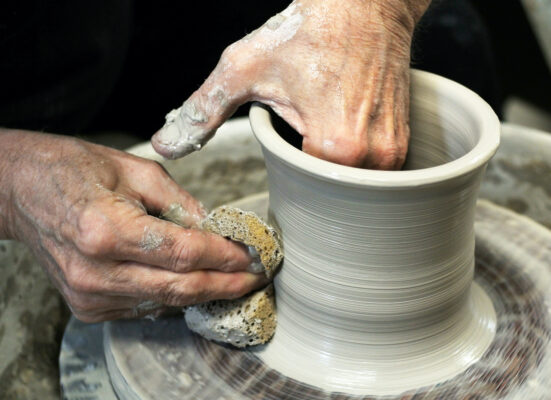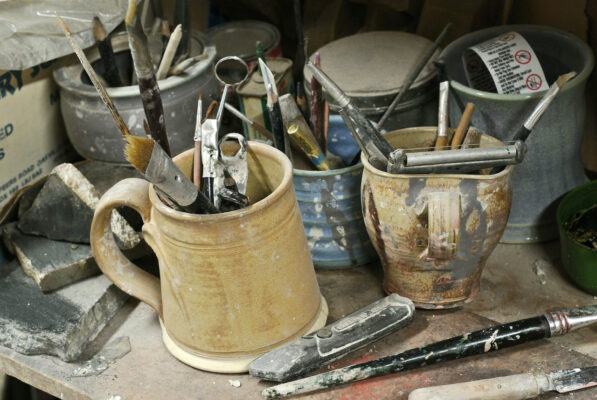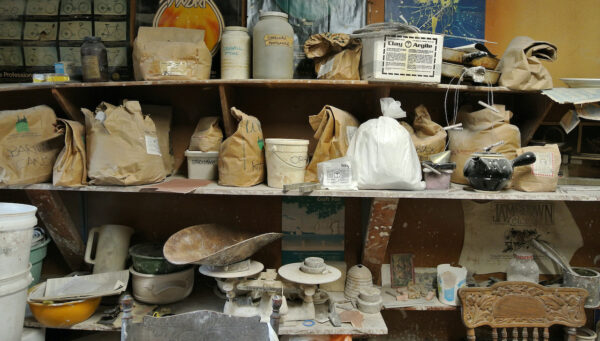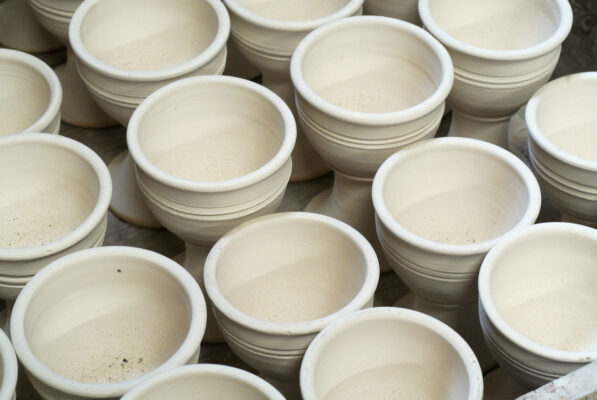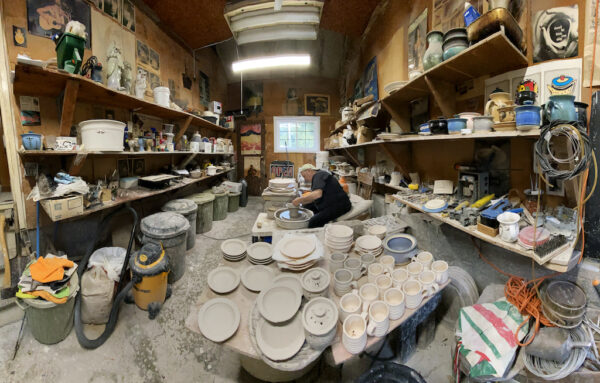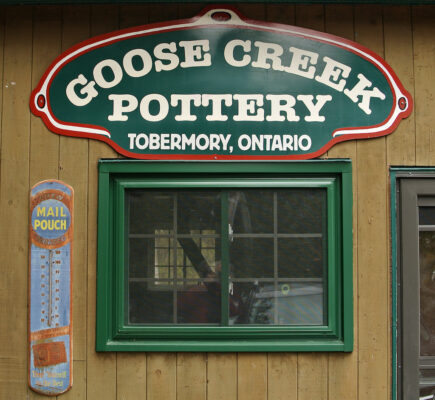 Artist Bio
Born in Toronto, Mark attended the Toronto Central Technical School studying Art History, Anatomy, Still-Life, Life Drawing, Lettering and Illustration with great teachers such: Doris McCarthy, Virginia Luz, Charles Goldhammer, and Audie Hosie. Following graduation he enrolled at the Ontario College of Art in Advertising and Painting. In his fourth year he specialized in clay and spent his time learning how to mix glazes, load kilns but mainly concentrated on throwing with guidance from potters and teachers, David Long and Joan Bobbs.
Following graduation, Sue and Al Smutylo asked him to join the Circle Arts Gallery and Co-op in Tobermory. He returned to Toronto every fall to work as a clay technician at OCA. In 1981 he left OCA to work full time as a potter in Tobermory year round. His work can be purchased at the Owen Sound Artists' Co-op, or just swing by for a visit at his home. He's two miles south of Tobermory on Warner Bay Road.
Contact Information:
Goose Creek Pottery
#28 Warner Bay Road
RR # 1
Tobermory ON
N0H 2R0
ph. (519) 596 2331
email: mark.kelner.potter@gmail.com
By Willy Waterton