The Game of Bowls. What do you know about it? Lots…a little…absolutely nothin?
I was in the latter category for most of my life until I received an invite for amateur hour at the Roselawn Bowling Club in Owen Sound. It came from member Jon Farmer and it was phrased a little more carefully – he didn't use the word 'amateur' but we all knew I wasn't going to tickle the kitty or crack an egg on my first night out.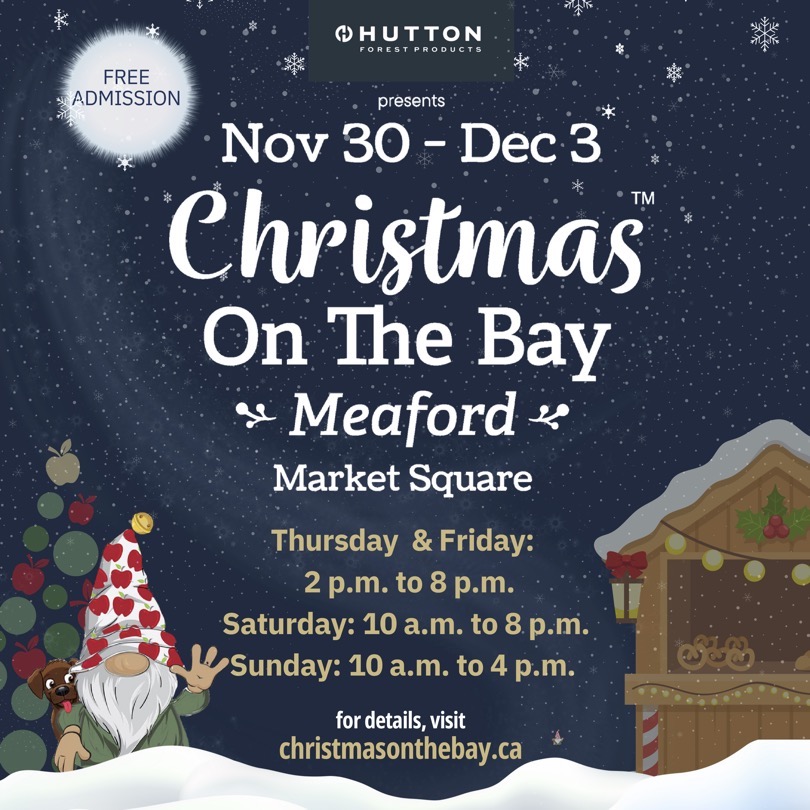 I accepted the invite and got to thinking that more sports should offer a chance to try it for free (I'm looking at you, polo).
I like to bowl (who doesn't?) and I like to curl (who doesn't?), so I imagined I'd be pretty, pretty, pretty good at lawn bowling. Truth be told: I'm not bad. But I did blow my team's final shot on the last throw to lose us the tie break, which was a bummer but gave me motivation to return and vindicate myself.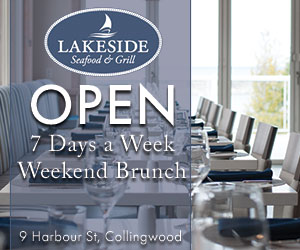 Jon Farmer's invite was to the Roselawn, but there are many bowling clubs to choose from in Grey Bruce Simcoe including Saugeen Shores, Meaford, Hanover, Walkerton, Chesley, Barrie, and Balmy Beach. Like many other local clubs, the Roselawn has been in existence for 100 years and has seen some quality bowlers throughout the century.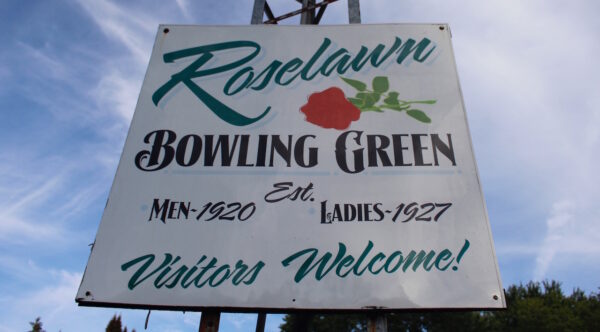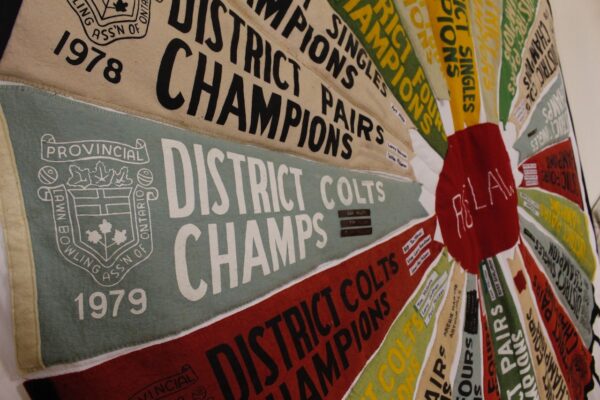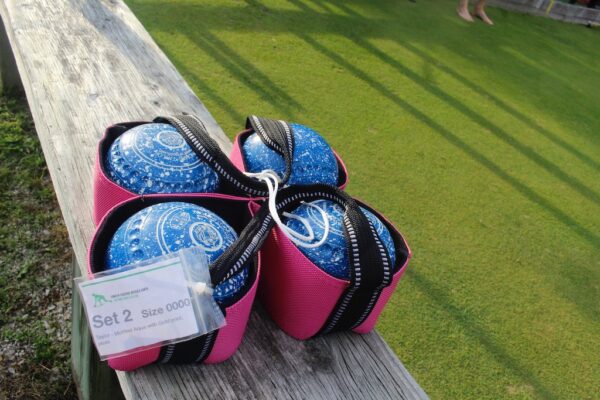 There's even a local gent, I was told, that had made it to the big leagues in Australia and is making a cool 200 grand a year. Why didn't anyone tell the young Jesse that he could be making that kind of dough playing such a chill game.
There have been many famous bowlers throughout history, the likes of Sir Francis Bacon and Victor Hugo for example, so right off the bat you know this game's got some class. It's a surprise they let a chump like me enter the storied grounds and hint at offering membership. Reminded me of a Groucho Marx bit about becoming a member of a place. You know how it goes. But this is one club that I would still join if they let me become a member. It's relaxed, fun and competitive, which is a nice combo for guy like me.
Snuggled into a quaint neighbourhood on the West side of town, the Scenic City club has seen high level players, tournament champions, and even international players walk its grounds.
Most recently, it watched me fumble my way through a game.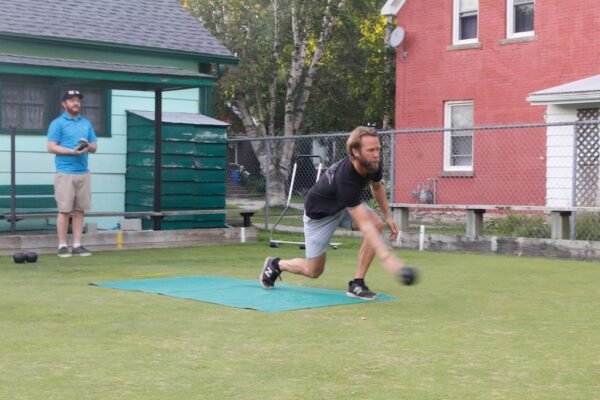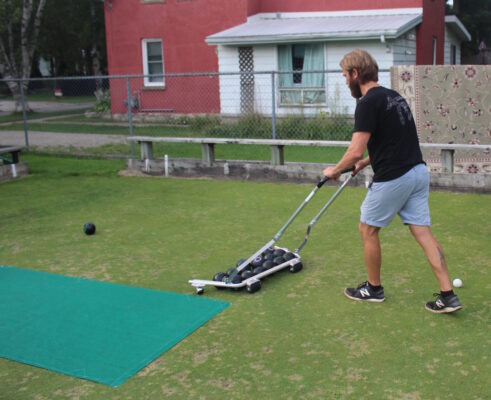 First, you've got to know the lingo: a jack is like the white ball in bocce. It's the target you're bowling for. Bias is the side of the ball that makes the bowl turn in like curling. So, you're throwing a biased ball towards a jack. And the green…well, that's just the lawn. But it's also called a rink.
Bob Menzies of spoken word fame was our guide on this evening. He gave us the lowdown on the terms, rules and strategies. He showed us the proper rolling method, and how to understand bias better than a media studies professor. I was matched up with another newcomer and pitted against a young couple who had taken Jon's invite as well. We were all newbies, but we would soon see who was Master of Bowls.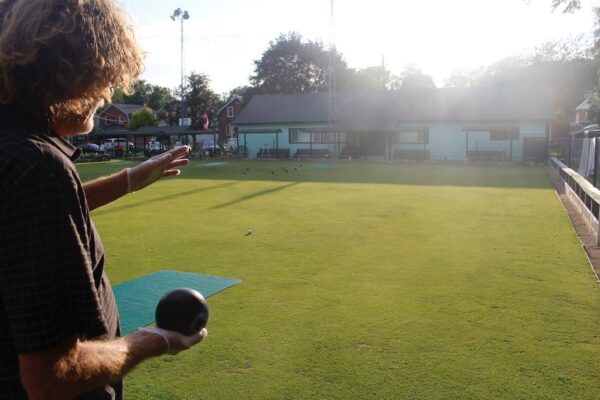 The Club has been in existence since 1920 when men bowled alone until the ladies joined them in 1927 and probably started the beating the slacks off those dudes. At that time there were 100 members and 14 greens. I counted at least 5 on my outing, and that seems like the perfect amount unless the sport sees a big uptick in the coming years, which it easily could – what a cool game. It's a perfect match of skill and leisure. It's got the edge on both bowling and curling because you get to be outside. And on a beautiful summer evening, it was the perfect place to unwind after a busy day. It forces you to slow down a little and find your flow state. Hours pass by before you realize the game is coming to an end.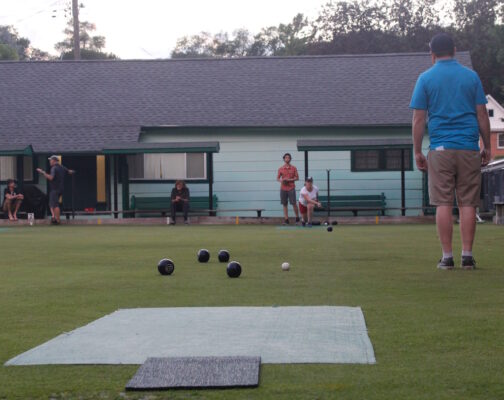 It was my final bowl and I was confident I could take the win. I judged my line, got a handle on my bias, and released my ball in one smooth motion. While I missed the jack completely, I also realized I'd pulled a muscle in my leg. I'm sure the legends of the game would be shaking their heads as I limped towards the clubhouse. But that just means I've got to go back to redeem myself. And finally learn what the heck it means to tickle the kitty.
See you on the greens everyone.
Anyone who is looking to go out for a few games can check the website for information: https://roselawnbowlingclub.wordpress.com/
Words and photos by Jesse Wilkinson