North of Wiarton on Bruce Rd 13 traversing the ancestral route of the Bruce Peninsula portage, you'll find a lot of things; two beaches, marshland, lakes, trailer parks, cottages, quarries, and farmland.
While that's a lot to pack into the narrowest locale of the Bruce, there's one more teeny tiny thing that's tucked away in the bush that we should all be more aware of.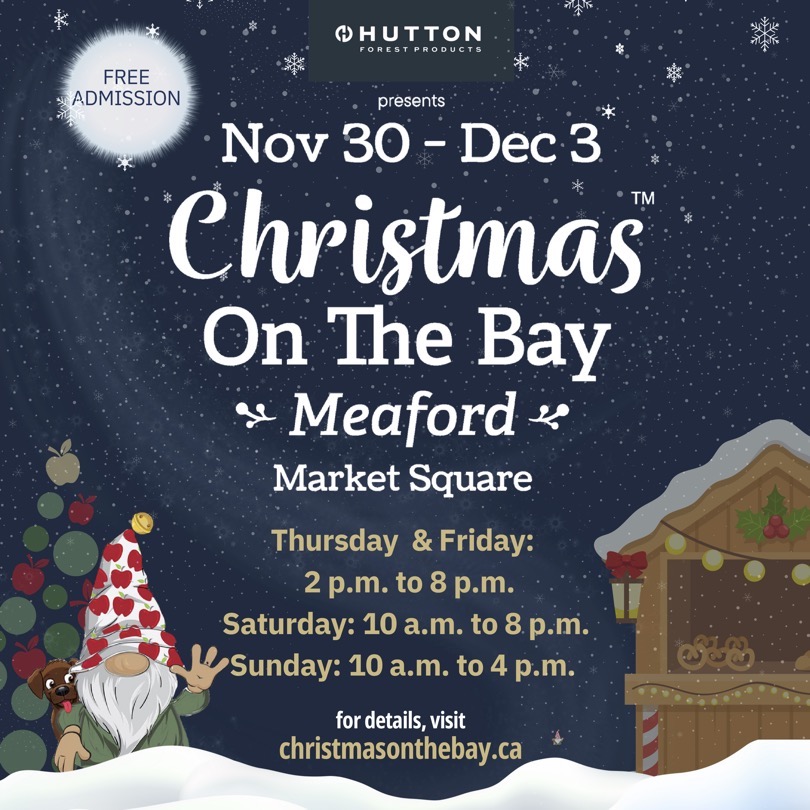 Marking the halfway point lies Rural Rootz – a pristine 100-acre grassroots nature reserve and Bruce Trail satellite trail location protected by a deeded conservation easement protecting this ancient landscape from development; forever. Over the past four decades, it's been painstakingly crafted by Tom Ashman and Dee Cherrie Ashman, two exceptionally kind and caring individuals who have sought to live and tread lightly amongst the trees, rocks, wildlife, and history that have called this highland point home since time immemorial.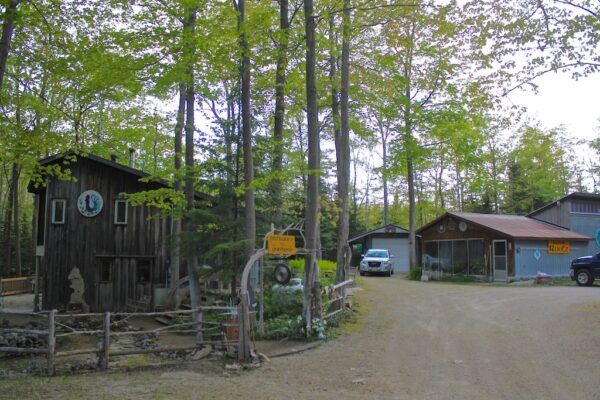 I first came to Rural Rootz as a newspaper editor hungry to get away from my desk and for something to do outside of the municipal council chamber, and what I found was a bubble of rugged beauty that's been shaped by the land itself, manicured into the landscape, and massaged ever-so-slightly to allow Tom and Dee the opportunity to thrive here.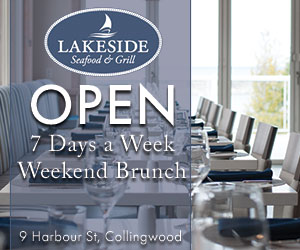 In an age when most landscapes are flattened in a scorched-earth style campaign to allow for maximum occupation, Rural Rootz took a hard left turn and adapted their building style instead.
"We modified the barn to be shorter because of the ash tree you see there," says Dee during a tour of the property. An awesome feat, considering most people would have just cut the thing down – but not here.
The numerous structures on-site, including a passive solar carpentry woodshop, a modified barn/glass firewood storage kiln, a yoga treehouse, an off-grid retail store, greenhouse, a slew of immensely intricate rock gardens – and the house itself were all built with one thing in mind – impact the natural environment as little as possible.
"Seriously, the property came up for sale. Friends of ours were looking for land up here," says Dee in the living room overlooking the forest. "Tom talked to them on the phone, and when he got off the phone I said 'what property are you talking about?' When he told me, I said, 'that's mine.'"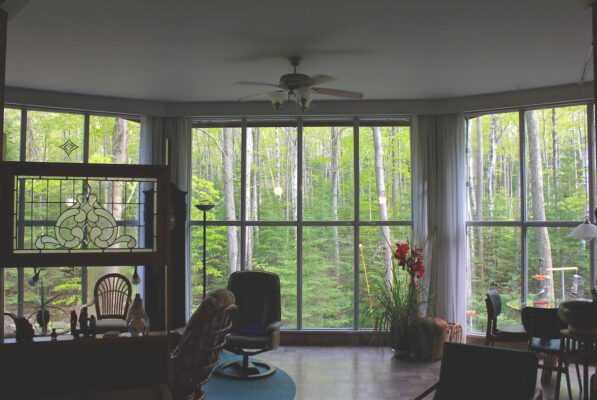 At 30 years old back in the 1970s, the couple wanted to come to a bush lot with no electricity, no water, no buildings – and had no idea why. They carved out space just large enough to build the home, and lived in 500 square feet overtop Tom's original workshop as they built. "After four years of eating sawdust three times per day I said, that's it," says Dee. "We were getting a little too much fiber in our diet, laughs Tom."
In the 80s, a cell provider came to negotiate placement of a tower on the eastern corner of their land and provided a stable source of income which allowed them to keep the property going. Then in 1997/98 Rural Rootz hooked up with the Escarpment Biosphere Conservancy to pen the agreement which would pave the way for the property to become the first in Ontario to combine a conservation easement with an integrated hiking trail. In total, 7 trails were developed on the property by Dr. Ken Ingham, a retired Oncologist from Hamilton, who was a Trail captain for the Peninsula Bruce Trail Club which were eventually added as what now remains as the only satellite trail system on the Bruce Trail, as well as the first (and one of the largest) of 170 land preserves throughout Ontario that are protected by the Escarpment Biosphere Conservancy.
"This property can never be developed – and it can never be quarried, more importantly," adds Tom. "When your kids have grandchildren, they'll be able to come back here with them and see it the way they saw it today."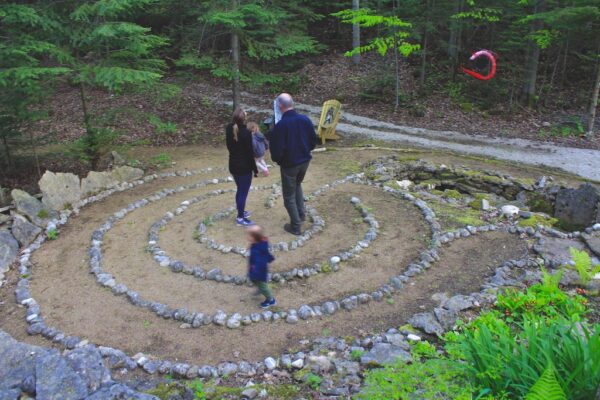 The property was the first in a county block to be zoned as industrial extractive lands, and Tom and Dee knew that when they bought it – but they also knew about the crevice caves and about the beaver pond out back. They figured if those were destroyed there'd never be a way to get it back; the only reason they chose to protect this particular chunk of land was to maintain the outer edge of neighbouring quarries.
Rocks that have been assayed from the property are confirmed to have come from Sudbury, transported over millennia by the last glacial ice age. They have glacial erratic rocks on-site that don't belong on this land, unceremoniously and slowly pushed here by vast sweeping sheets of ice. Dee sighs. "This place is a valuable piece of geological history… So when you buy it, you'll have to be as crazy as we are," she says pointing at me." "I already am," I respond.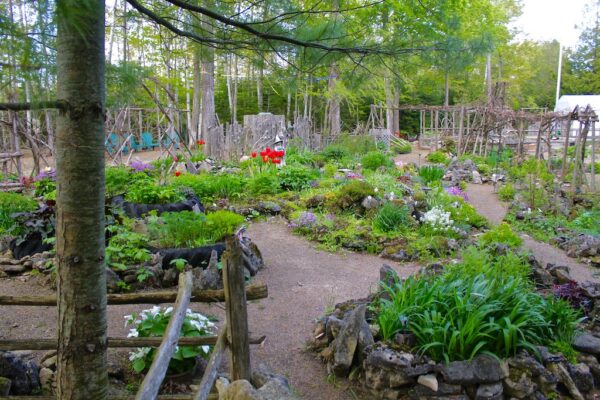 They chose to open the gardens to the public in an effort to raise the profile of the land. The conservation easement is, after all, an agreement with the government – and "government's change," Tom offers.
The gardens occupy the width of the hydro cut, and don't spread beyond what needed to be cleared to make way for the infrastructure. And where the hydro was placed was chosen because the forest had already died back, giving them "permission," to do so. "The more people know about this place and who love it will step up to the plate if something were to happen.
You have to be conscious of things now."
"The forest will provide," Tom eloquently states. "And it does, and it continues," smiles Dee.
Words and photos by Nelson Phillips