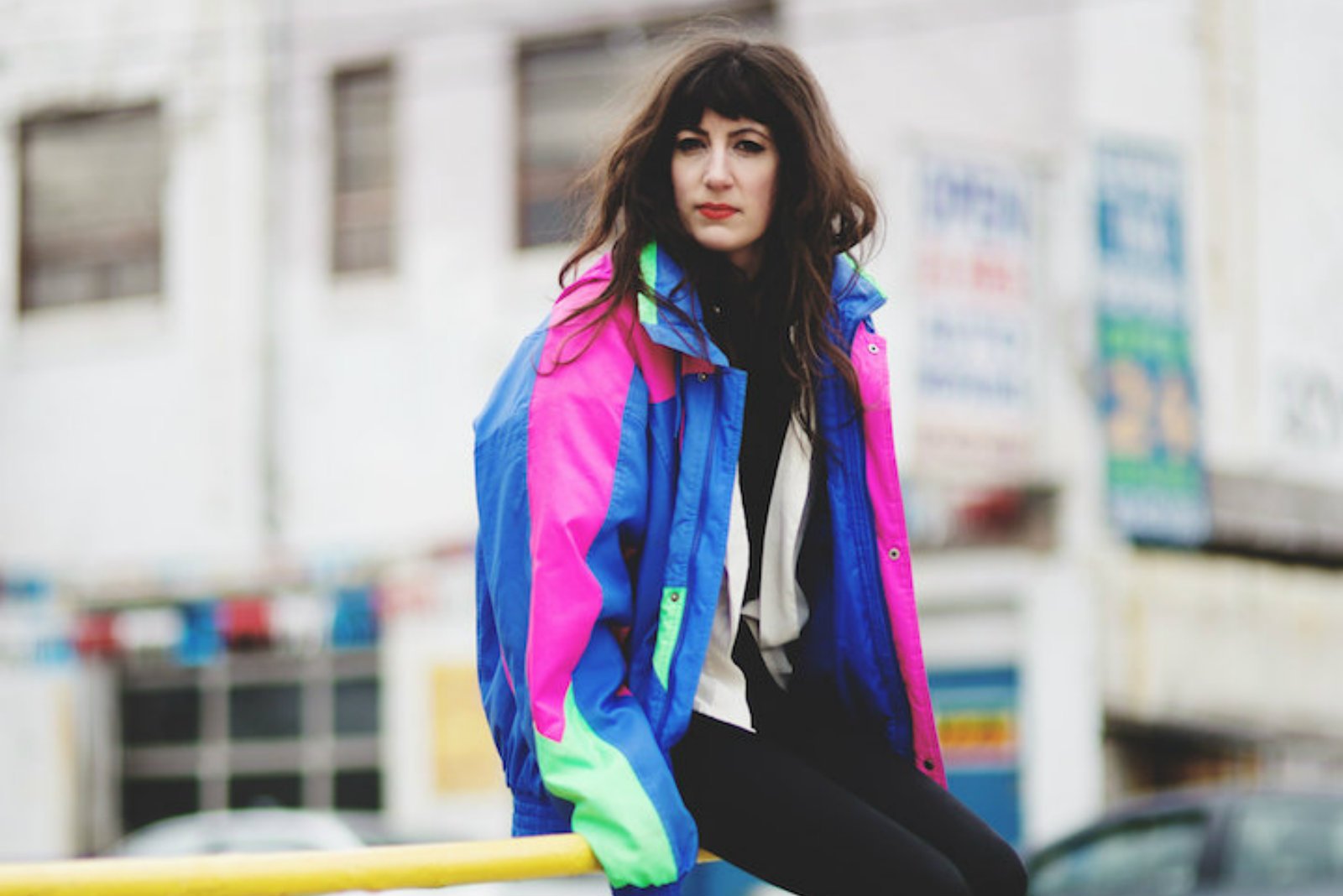 L CON – Insecurities in Being
L CON's follow up to Moon Milk is just what you're looking for entering into summer: a fun, lyrically deep, highly listenable album.  She occupies space between Feist and London Grammar on this one and it's a place she should stay for awhile – it really works. The A Side especially is really strong with songs like Try, Light Come, and The Art of Staying Tough. Lisa Conway spends her time between Toronto and Owen Sound, and her video for single Try, the opening tune, is an homage to the winter activities enjoyed in Grey Bruce counties – GT Racing is definitely one I'd recommend. I'd also recommend this album, big time.
Advertisement
Colter Wall – Colter Wall
Canadian born Colter Wall is a refreshingly real country singer – he's Canada's answer to Sturgill Simpson but with a more commanding voice – a throwback if you will to songwriter's like Chris Kristofferson. His 2015's Imaginary Appalachia put him on the map, and now 2017's self titled album has gained him worldwide attention – but not as much in Canada as he should have. We hope that changes soon and he is embraced in Ontario as much as out west and international. Listen to one song and you'll be a fan if you like that old time sound that never gets old.
Donovan Woods – Both Ways
Donovan Woods has been embraced by Nashville, and in turn, he's embracing the Nashville sound. It's not a surprise – he writes good, simple songs that get you emotionally invested. It didn't hurt that some notable country singers covered a few of his tunes. Both Ways starts off with a slow, emotive Good Lover, and then picks up the pace with radio friendly tunes like Burn That Bridge and Truck Full of Money. It's a sing-along album, and Truck Full of Money might just make another Canadian famous in America.
Leon Bridges – Good Thing
Bridges has departed from that soul sound that made Coming Home so approachable, opting for more of a pop album on Good Thing but with his voice, he could do a yodelling album and we'll be hooked. He leads things off with a compromise between soul and pop with The Bet Ain't Worth the Hand where he croons "I may regret that I can't be a man/ Sometimes the bet ain't worth the hand".  Much of what follows is a beat driven, catchy sound that shows up most clearly on songs like Shy, Lions, and Forgive You. If you find yourself sentimental for Coming Home, you'll take solace in Beyond. Overall, I prefer Coming Home to Good Thing, but I think he'll make some younger fans with this one.
Xavier Rudd – Storm Boy
I can't believe I'm going to say this, but Storm Boy might be Rudd's best album….ever. Well, at least the most solid album since Food in the Belly. Maybe I should clarify – it's his best sonically, but not lyrically. I love the sound of this album with its blend of folk and reggae – it would have sounded so good from the Other Tent at Bonnaroo when I used to lie on the grassy hill on warm afternoons chilling to this one man band's soothing voice and powerful didgeridoo. Rudd has always maintained a simple message – love, truth, connection – and this message can result in banal platitudes in his lyrics but maybe it's these simple messages we really need right now like "Be true to yourself",  "I believe in people standing tall in times like these", and "When will we learn that the more you take means the less you have at the end of the day." This album is full of these simple messages wrapped up in songs that make you feel good. If you're looking for some inspiration in a dizzying modern world, this is your album.
The Kelly Song Collective – Unless and Until
This Toronto duet has been on tour the past six months with stops in Thornbury and Desboro, and if you were in attendance, you can vouch for how this album sounds live. They have a distinct Canadiana sound with clear injections of Irish balladry, blues, country and folk. Petawawa Blues kicks off in true Townes Van Zandt style and flirts with Sadies-esque bass lines and bluegrass banjo picking. Hey Jane and Kate are slow Irish ballads that I'd raise a pint of Guiness to anytime. Circus closes out the A Side of the album, but doesn't quite fit well on this effort – the violin is a nice treat, though. Four Colours gets the listener back on track with a strong lyrical outpouring that won John Kelly the Canadian Songwriting Competition's Lyrics Category. Not exactly lightweights here. Continuing with a clear Canadiana sound, The Cliffs Around Conche is an excellent tribute to Newfoundland living. Train and Scar are easy listening tunes, and First Day of the Year is one of the strongest on the album. The album closes with Don't Lay Me Down, a powerful dirge – emotional and narrative. Overall, a strong collection from this collective of songwriting siblings. Keep an eye out for the next visit from The Kelly Song Collective in the Grey Bruce area – I feel these songs really need to be heard live to be appreciated fully.
Written by Jesse Wilkinson