There doesn't seem to be any genre of music that Owen Sound/Guelph artist Okee Brand can't master. After years of releasing indie tracks as a solo artist and later with duo Dead Winter, he shifted gears and showed Ontario he can lay down serious beats when he dropped 2020's People Have the Most Fun.
BONES is a follow up to that with 8 tracks that are packed with sick beats and crafty lines that deal with mental health and addiction, past relationships, fatherhood and straight up battling demons. He never hesitates to be honest; never shies away from laying it out raw. He's got a lot to get off his chest and these tracks are a vehicle to find some peace.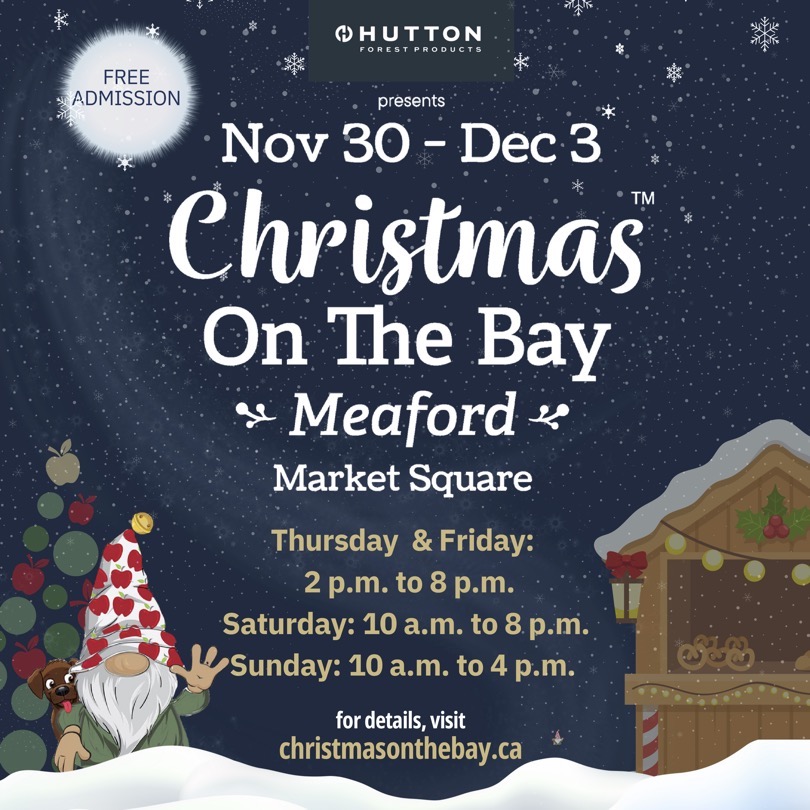 This is purely a solo effort with no features, a strictly 'low-key Okee' as he refers to himself on the album. He produced, mixed and mastered all songs on this effort, but enlisted the help of Ali Miller (milkchanx)out of LA for the album art and future visuals. Spending the last number of years in Owen Sound, Okee now resides in Guelph where this album was made.
There are clear influences of J Cole throughout and he channels some serious Vince Staples especially on the final SAYUDO, which carries the catchiest hooks and proves to be the standout. But we're getting ahead ourselves here. The opening GOLDENYEARS sets the tone and reminds listeners where things are at: "It's finally here/ My second album/ I been workin all year/ Got locked down/ barely ate/ I weigh like 1-3-5/ Made my friends disappear/ I don't know why."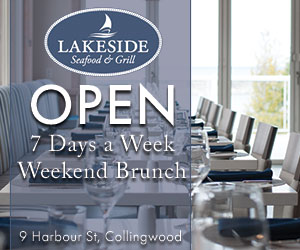 URSTRULY drops some clever wordplay with rhymes that flex lyrical strength proving he's honed his skills since his last album. He may declare he's skinny on the opening track, but these tunes have some serious weight to them. He doesn't have time to sugar coat things, making it very clear this track is a "a fuck you from yours truly" and then drops a chorus that returns to his indie rock past – more Cobain than J Cole.
The standout DYING2LIVE takes a page from Logic's playbook and crafts smart, aggressive lyrics that come out swinging. "You think doing the same as them will get you there faster/ But you will not last here/ Everyone forgot the shit that we did in the past year" he spits in front of an ominous beat.
NOPLAN offers a more chill vibe but speeds up the verses – he's got the most to say here and spends over three minutes instead of the usual two to reflect on his past. He tackles his struggles with mental health and addiction and declares that "creativity is feeding me" as he pushes through with lines like: "I need help/ need more skills/ take these pills/ it'll be alright" finishing off with a resignation: "They say you need to change now/ I don't even think I'd know how".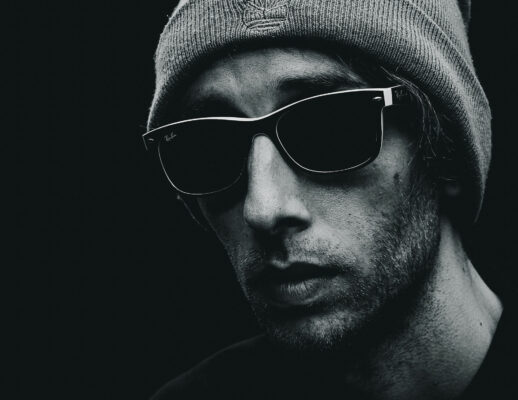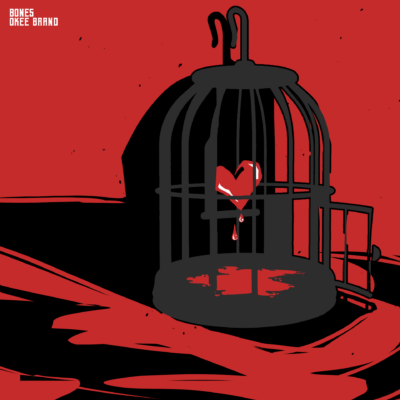 ABROKENHOME addresses bones in his closet and tries to untangle the effects of a broken home on kids, while ALYSTREE offers the most skilled string of lyrics. He's comfortable here in his ability to freestyle, something we may see more of on his next album. On FOOLSGOLD he begins with the declaration "Built my heart a cage/ I think I need some space" before tackling themes of relationship and fatherhood.
It's great to see an artist at the top of their game, and this is certainly a top-notch effort from Okee Brand. He's comfortable and isn't afraid to flex a little: "Blowing my smoke/ watch it disappear/ Yeah blowin up now/ Cause it's my year" he declares.
This is an album that should get lots of play this winter. Okee Brand has found his genre and it's great to see him navigate his way with confidence.
It's likely cathartic for him to get some shit off his chest, and it's definitely enjoyable for us to listen in and relate.
You can find Okee Brand's BONES on Spotify and Soundcloud and bandcamp.
Written by Jesse Wilkinson