With sunshine in full force and the kids in free-range mode, it can only mean one thing: long-lost summer has finally decided to return! Of course, for all the Folkies reading this, the countdown to our favourite music and arts festival has begun. I'm talking Summerfolk, the small-town festival with big world vibes. Year after year, I love seeing the diversity of performers.
Viewing "folk" with a wide-angle lens, the festival pulls in musicians that cross genre boundaries, blending acoustic medleys with bluegrass, funk, rock, electronic, jazz, and beyond, all in the span of a weekend. And within that mix, an even more intricate brew of culture and language hailing from all corners of the globe. Perhaps it's this mosaic that makes Summerfolk such a perfect reflection of Canada, reinforcing the idea that everybody has a place here and has something unique to offer.
This year's lineup offers an amazing selection of musicians from near and far, while also holding close to Canada and the diversity we embrace. Here are five artists you need to check out over the weekend, each of them showing a different Canadian perspective, but all connecting to the roots that make this country what it is.
William Price
Hailing from Manitoba where he started honing his musical skills as a child, Prince weaves a perfect combination of folk and country. As soon as he begins to sing, you are guaranteed to be hypnotized. His resonant voice spins lyrical stories from his journeys with gentle honesty. Prince's music is the kind that would sound right at home beside a campfire, but also carries the power to fill an amphitheater. It's no wonder he has received Aboriginal Artist of the Year at the Western Canadian Music Awards and Contemporary Roots Album of the Year at the Juno Awards.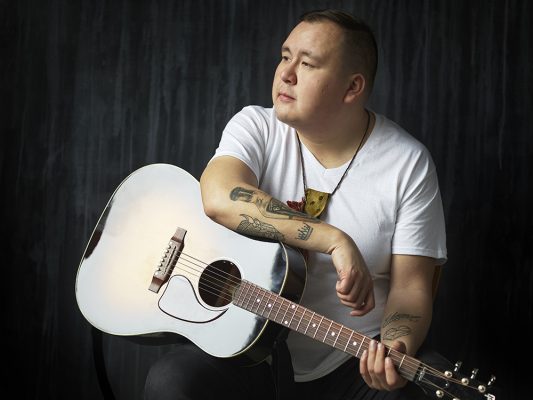 ---
David Newland
Newland is an adventurer and storyteller at heart. He has traveled Canada extensively, rolling his experiences and knowledge into jaunty folk songs that will set your toes tapping. Combining imagery of rugged rural areas with Indigenous and historical perspectives, Newland's songs reach out to ignite the wanderlust in all of us. His most recent album, Northbound, reflects his explorations in the Northwest Passage and pulls in beautiful musical contributions such as fiddles and Inuit throat-singing. With his thoughtful and engaging presence, Newland will take your mind back to the land and give you a new appreciation for the road less traveled.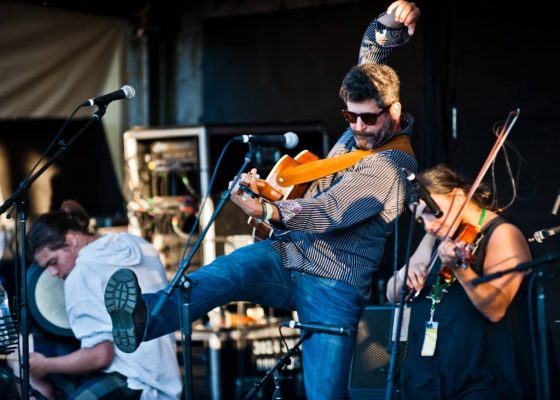 ---
Les Poules à Colin
Putting quirky modern spins on traditional folk music, Les Poules à Colin are a French Canadian kitchen party that won't be contained. This young group digs deep into their Québécois roots to showcase their multi-instrumental talents and artful vocals. Myriad strings play melody and percussion all at once and weave songs that invite you to raise a glass and kick up your heels. Les Poules à Colin have brought their charisma to stages across multiple continents and it goes without saying (but I'll say it anyway!) that we're in for a treat when they land at Summerfolk.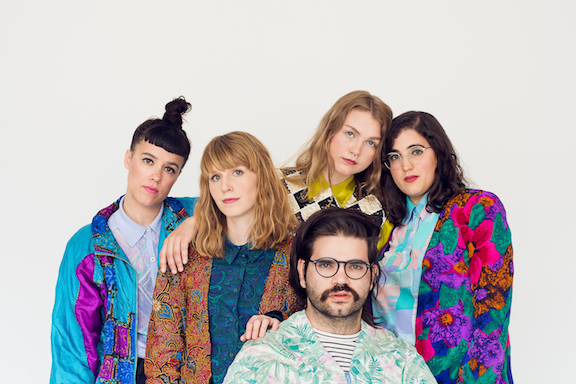 ---
Carmanah
From the other side of the country come the sounds of Carmanah, a Vancouver-based group with a style all their own. With driving rhythms, sultry harmonies, and poetic lyrics, it's no wonder this band is quickly gaining momentum in the Canadian music scene. Their first album, Speak in Rhythms, was just released last year, but they play with an edge that makes it seem as if they've been at this forever. A little bit rock, a little bit blues, a whole lot of soul… you really just have to hear them to catch their vibe!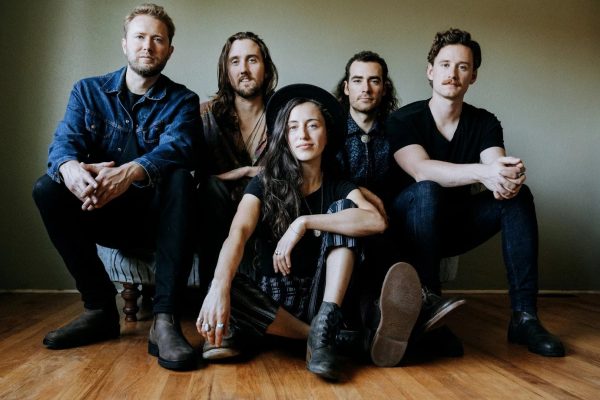 ---
The Paperboys
This West Coast group is a fantastic mash-up of musical genres that work in the most surprisingly perfect way. Seasoned pros who have been at it for over two decades, The Paperboys have honed their sound to a cross-cultural fine art. From Celtic to bluegrass to Mexican folk, the layers and the musicians themselves reflect the diversity of Canadians. There's a reason they've won multiple West Coast Music Awards and a Juno. The Paperboys are pure talent and energy, and (lucky for us!) best enjoyed live. This is music made for dancing and celebrating good times – a natural fit for the festival crowds!
---
So there you have it, Folkies. From east to west to north, and everywhere in between, Summerfolk 44 is boasting an impressive Canadian lineup that will bring down the house! Grab your ticket, gather your friends, and get ready for another stellar festival weekend. I'll see you there!
Written by Sarah Goldman