Summerfolk will look and feel a little different this year, but I think we're ready for that. Stuff being different is something we're kind of used to at this point, amirite? For Summerfolk46, the crew at the Georgian Bay Folk Society put their heads together and have come up with a killer way of bringing back the energy of Summerfolk with Stage 3 social distancing and reduced gathering numbers freshly stretched across the province.
Kicking off August 21st and 22nd, Summerfolk will be occupying 20+ local backyards and public spaces to satisfy the thirst for live music in Grey Bruce. At press time, we had been introduced to six publicized stage locations that are going to be bumping with the world-class folk and roots music we've been missing from the shores of Kelso Beach; the Sutacriti Stage near Kemble, the Rrampt Stage, Harrison Park Stage (there's actually two stages in Harrison Park we can get excited about), 7th Street Retreat Stage, Creamery HIll Farms Stage, and St. George's Hall Stage – with more being announced daily.
A fresh and exciting new format represents a couple of things for Summerfolk. One, a chance to revitalize and refresh the way things are done and reimagine the ways the festival can be activated. Two, a chance to curate a musical roster of talent that hasn't been able to perform in over a year. All of that pent-up emotion, showmanship, artistry, and boxed up lyricism and creativity we crave as concert-goers and music-lovers will finally be let off its leash and allowed to run in the grass of backyards and parks again. Hell yeah, friends.
It's with that brand of enthusiasm we're highlighting four of many, many incredible artists you can expect to see and hear around Owen Sound and area this August.
Advertisement
Julian Taylor
First up is Canadian Folk Music Awards "Solo Artist of the Year" award-winner, Julian Taylor. Fresh off his 2020 solo release, The Ridge, Taylor recorded the album at The Woodshed, a studio owned by iconic Canadian alt-country legends, Blue Rodeo. The Ridge encompasses an acoustic-driven mash-up of his signature revisionist musical style, tempered by the funk and R&B background he's built working with the Julian Taylor Band.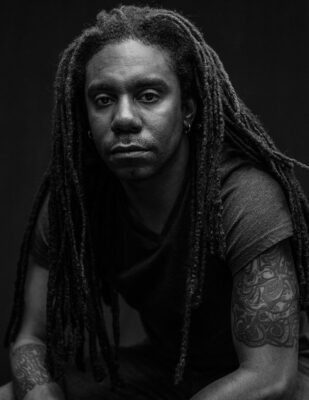 Hailing from Toronto and embracing his Mohawk and West Indian roots, The Ridge exposes strong ties to days spent on his grandparents farm in BC as a boy. Taylor opens up and exposes a dynamic honesty and authenticity we're excited to see live in Owen Sound. One such track, Ballad of a Young Troubadour, is charged with western folk charm and is steeped in the energy of big skies, long days, and lineal landscapes.
---
Terra Lightfoot
From the Hammer, Terra Lightfoot is a Polaris Music Prize winner and a powerhouse singer-songwriter with an epic voice and a penchant for big, bold anthems that blend blues, rock, soul – and dare I say a hint of punk – with their uppity tempos and juicy, magnetic riffs.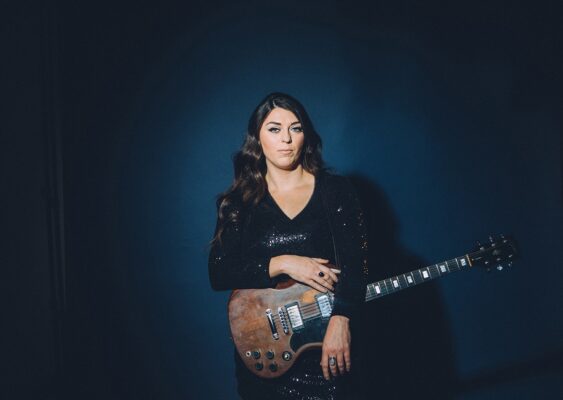 Her 2015 studio release, Everytime My Mind Runs Wild, brought us the absolute repeat-worthy CBC radio jam, No Worries, we all know and love. Her follow-up record, New Mistakes, earned her a JUNO nomination for Adult Alternative Album of the Year and a Road Gold Certification, in appreciation of her millions of miles logged touring around the globe – but it's her newest album, Consider the Speed, that we're most excited about. Recorded in Nashville at Royal Studios, the album is a true testament to the power of blues, rock-and-roll and southern soul. It's arguably her most soul-baring offering to date, complete with gospel vocals, big dirty riffs, and bluesy stomping – all accentuated with Lightfoot's brand of masterful lyricism.
---
Evangeline Gentle
Depth, authenticity, luscious vibrato, and vocal richness are all traits synonymous with Evangeline Gentle – a Scotland-born, Peterborough-based, Queer musician with a penchant for social justice and performing live. Awarded the Emerging Artist at the 2015 Peterborough Folk Fest, and Best Female Vocalist of the year at the 2015 Wire Awards, perhaps most fitting for a Summerfolk46 performance during the tail-end of a global pandemic, Evangeline is all about appreciating the good in people and growing together.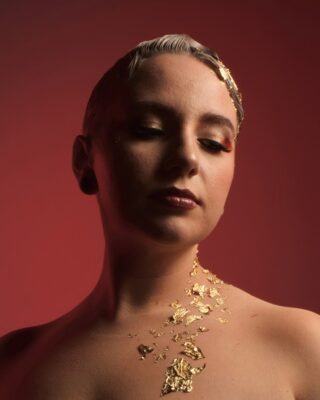 The debut 2019 LP was produced by Jim Bryson, who has worked with artists like Kathleen Edwards and Oh Susanna, at his Stittsvile, Ontario studio Fixed Hinge. Adding to that pedigree, it was mastered by Grammy-nominated engineer Philip Shaw Bova who holds Summerfolk alumni Bahamas and Feist to his CV of work. The LP is meditative, reflective, and bold. On top of lovely instrumentalism and stunning vocals, it's subject matter focuses on truth, not willing to be taken advantage of, recovering from damaging habits, and revisiting the nostalgia of teenaged summer love.
---
Birds of Bellwoods
Toronto alt-rock band, Birds of Bellwoods, first came onto our radar at Rrampt when they played the Chi Cheemaun back in 2019. Editor Jesse Wilkinson said of their set, "I found them to be young, talented, and energetic. Young as in early twenties; talented as in they craft anthemic indie folk songs with thoughtful lyrics and textured harmonies; and energetic in that they're full of jokes and dance moves. Picture a folkier Two Door Cinema Club…"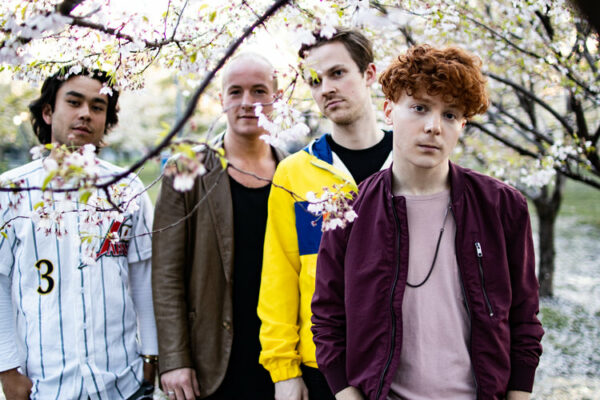 Look forward to hearing tunes from their late 2018 debut LP release, Victoria. It's built on a foundation of high-energy hooks, contemplative songwriting, and an obvious love for live performance that translates through the record. The band travelled extensively across Canada and the US to support the release, playing a long list of major Canadian music festivals in support slots with the Arkells and Wintersleep. Their newest single release, Pinebox, is a warm folk-infused jam with a dramatic orchestral vibe that's sure to impress this August.
This list is just the tip of the iceberg, folks. For a complete list of the artists you can expect to see rolling through 20+ pop-up venues in and around Owen Sound and area this August, visit the Summerfolk website at summerfolk.org
—
Words by Nelson Phillips