Collaboration skills are all the rage these days in schools. But they're difficult to teach. I think our educational institutions should just invite the members of WYVZ in to show us all how it's done.
Georgia McEwen-Hall is really the one who should speak as she's the driving force behind this electronic shoegaze band, but her self confessed introverted personality might prevent her from getting up in front of classrooms.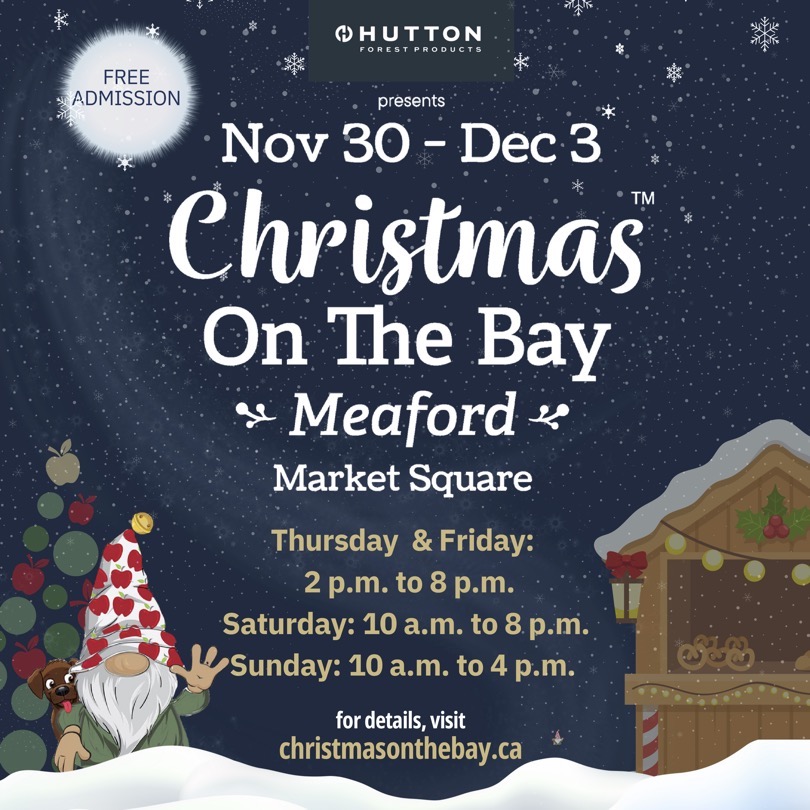 Luckily for introverts, collaboration can take place across wires and Dropbox files without participants ever meeting. And in fact – it's more common now than ever for musicians to work this way. In the case of WYVZ, key members McEwen-Hall and Devon Travis didn't meet until she picked him up in Owen Sound for their first live show after their album, Triangle, was already finished.
As WYVZ is set to drop their second, more ambitious 15 track album, Sine, in February, we met up with Georgia in Owen Sound, where she's moved from Toronto recently to be closer to the people she collaborates with. But then Devon moved to D.C. for a few months, so they still work remotely.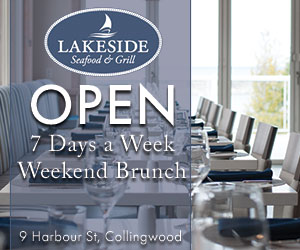 Sitting with us also is Okee Brand, local musician and former bandmate of Travis' in Dead Winter. He is part of the WYVZ collaboration, working more behind the scenes. "Okee helps with a bunch of complicated stuff," says Georgia.
The only one who is missing is Peter Jarecki who lives in Montreal, and like Dev, provides vocal tracks to Georgia's ethereal mixtures.
The three band members reflect on how well the process worked and when they knew it was the right mix of talent. "I hopped on one or two tracks at first and it worked…so I kept doing more" Dev says.
"The first one that he [Dev] sent back I was just floored," says Georgia. "I was like holy f— I think I make music now!"
With Sine, They are looking to build on the success of Triangle, which made its way across Canada through college radio stations and even charted in B.C. and Alberta.
"[That] was neat," Georgia says, careful to not come off as a braggart because she's not the type. But she is the type who's driven and wants people to get into her music. "One of the biggest things I learned along the way is that rejection happens which is huge in any type of creative industry, so don't let that deter you."
But many artists are not as comfortable with the business side of the industry, which is a challenge in today's climate. Artists today need to be talented, hard-working, but also business-minded with marketing, publishing, and negotiating skills.
"It's hard to push your stuff without sounding like a narcissist," she says pointedly.
Her branding speaks to her knowledge of the music industry and what it takes to make it. Between the members of the group, they have many of these bases covered, and there is a deep respect running throughout this collaboration because of it. They all bring something unique to the table (or the Dropbox.)
When Dev explains how difficult it is to lay vocals on top of an existing track, Georgia feels pained because he has never mentioned it to her before. He's used to writing lyrics first and did so in his previous band, Dead Winter.
"WYVZ is pretty experimental…it's different than anything I've done before," he says. He declares this sentiment clearly in the opening lines of their new single Rescue Annie which begins with a chant that: "Everything sounds the same" and then goes on to challenge that refrain.
WYVZ is doing something experimental, especially for this area, and it works. Travis' vocals float seamlessly across songs like the shoe-gazy In Corners and demonstrate the group's comfortable approach to laying insightful vocals in front of Georgia's dream pop mixtures. "He was busy making love/ you were busy making money/ killing poor families/making war, ain't it funny" Travis wistfully intones.
"I let the vocals form around the music. It's harder to do that but it ends up a lot better," he says from his Skype fed laptop.
Sine has a sound that falls nicely between bands like Tycho and Beaches with throwbacks to an alternative New York scene with hints of groups like Interpol. But overall, it's full of ethereal songs with layers of synth. It washes you in a facecloth of sound.
"This one's going to be softer – it's based off the Sine wave form – the first album was based off the Triangle wave form," Georgia says as though that's something I will understand.
The more I talk to the members of this band, the more impressed I am by their deep knowledge and musical talent – the result is an album that is sure to gain them some attention possibly even south of the border.
"It would be nice to play more live shows," says Georgia. "As antisocial as I am I love playing live. It's a fun interaction. I'm going to focus more on a longer tour that hopefully reaches outside of Ontario."
If you're in Grey Bruce Simcoe, you can catch them playing Heartwood Hall on May 1. You can also keep up with their music and tour schedule at their website.
And maybe the educational institutions will take my advice and hire them to teach students what real collaboration looks like.
.
Written by Jesse Wilkinson
Photos provided by artist