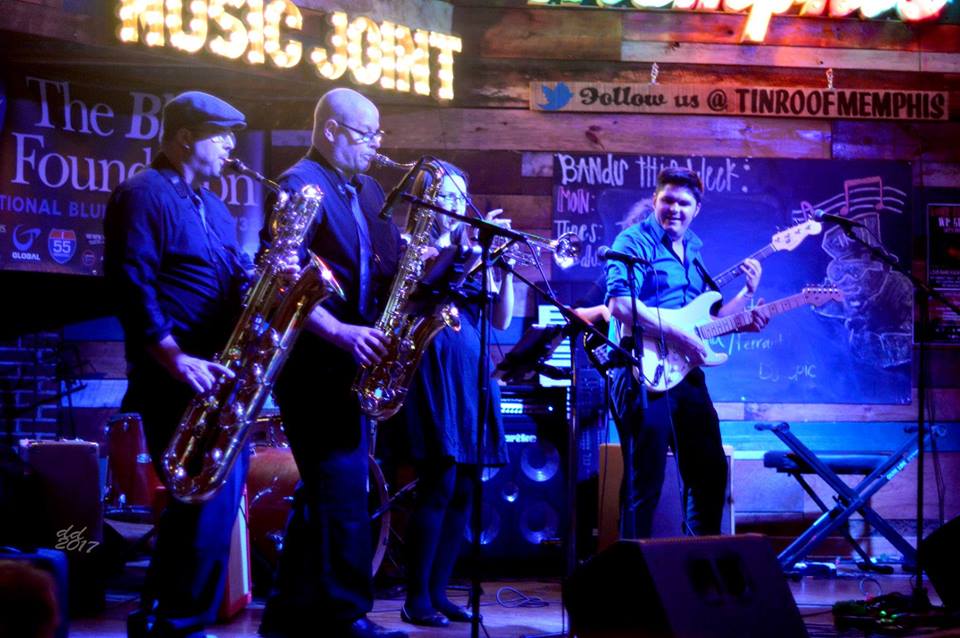 Since 2012, the Andre Bisson Band has been touring the world, playing their signature style of Canadian blues to festival audiences in places like England, Ireland, and America. They've made such an impression, they were nominated for Overseas Artist of the Year at the British Blues Awards. And of course we love them here in Canada, too. They've won multiple blues awards in Ontario including Male Vocalist of the Year for Bisson at the Hamilton Blues Awards, and opened up for acts like Colin James, Jimmy Vaughan and Steven Page.
But they have yet to bring their rhythm-and-soul-style blues to Grey County. Until now. On January 26, this accomplished and exciting nine-piece is joining Junction 56 to deliver our second annual Whisky and Blues event at Heartwood Hall. So, want to get to know Andre Bisson a little before he heats things up on a cold January night in Owen Sound?
Here's five questions for the funky, soulful blues artist himself…
Rrampt: When did you first know you were a blues fan?
Advertisement
The first time i got really excited about the blues genre was when I was 15 years old and watched a TV special of Stevie Ray Vaughn performing on Austen City Limits. His guitar playing, singing, and stage performance really got me excited about blues music. After that I began to dig deeper in to the blues. The biggest album that influenced my style was Albert Kings "Born Under a Bad Sign". Being a huge fan of soul and R&B, this album helped to guide my own journey into the blues.
Rrampt: Your 2107 album Break opens with a powerful, optimistic song of the same name. Many people associate the blues genre with being reflective, but can blues be a vehicle for change?
I believe that it can. When we look throughout history, we find that a lot positive growth is motivated by pain, hardship, and the need for change. I feel that blues music can provide the soundtrack to these issues.
Rrampt: What is your favourite thing about playing for a live audience? Have you played for a Grey County audience before?
I love the energy that a live audience provides. A really great audience brings out a higher level of creative energy that you cannot get when practicing at home or in a rehearsal space.
We've come as far as Kincardine to perform at the Lighthouse bluesfest. We are excited to be playing for the very first time in Owen Sound for such a blues loving crowd.
Rrampt: What kind of a year was 2018 for the Andre Bisson Band?
2018 was a great year for the band. We had the opportunity to play a lot of great shows in front of many amazing crowds in Canada and the US. Coming into 2019, were excited to begin recording our 9th studio album. It is set to be released this fall.
Rrampt: And lastly, what is your favourite whisky?
That's a tough question. Its hard to pick a favourite but I am a fan of Forty Creek Barrel Select.
.
You can check out some tunes and get more info about the band at their website.http://www.andrebisson.ca/bio/
.
Interview by Jesse Wilkinson
Photos provided by artist