"That's a wrap!" In the wee hours of an October morning, looking out across Owen Sound, our skeleton film crew celebrated those magic words. We were half-frozen and held up mainly through sheer determination (and perhaps a bit of whisky…), but we'd managed to smash one obstacle after another until the final shot for the Shrink Bigger music video was in the bag.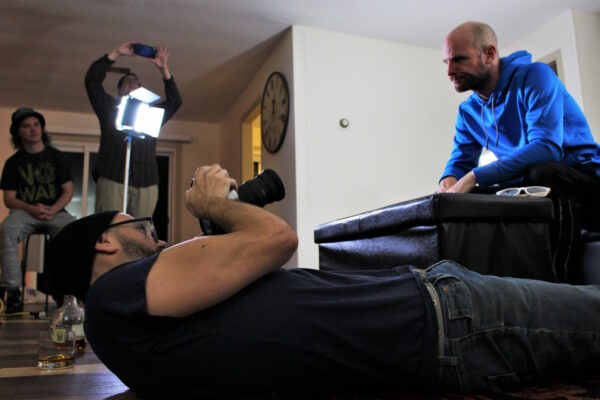 Shrink Bigger is the first single to be released by ooda thunk!, a collaboration between Canadian-South African spoken-word poet, croc E moses, and South African drummer, RoBeat. I first heard it last spring when Christopher McGruer played it for me, just after he had signed on to direct the music video. The percussive mix of drums and guitar and poignant lyrics hooked me from the start. When I was asked to do stills photography on set, I was happy to jump on board.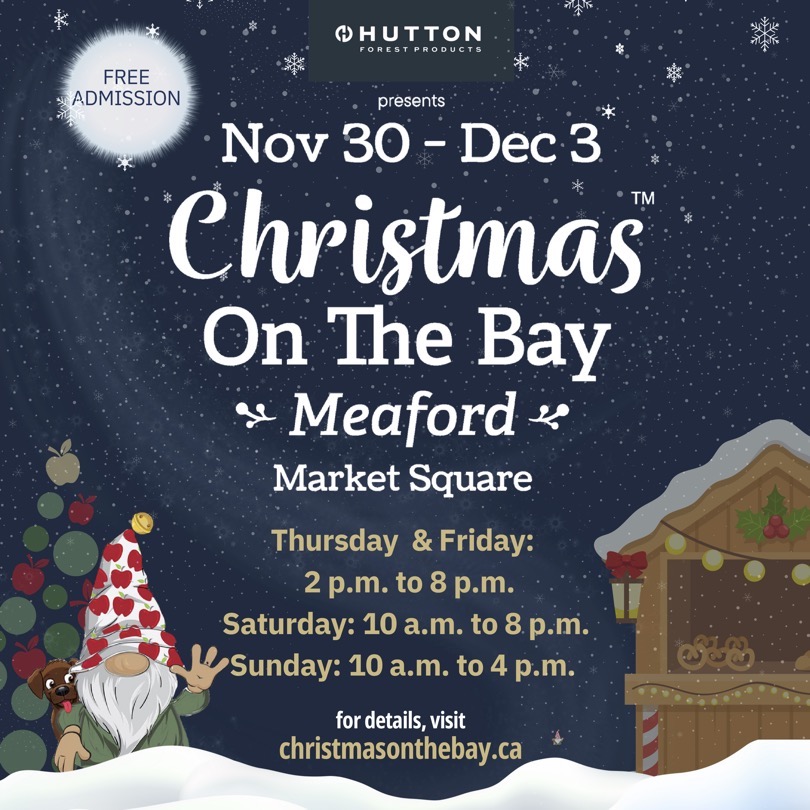 Let me be clear, I had zero experience with film. Yet, here was a chance to hone my camera skills and learn something new while working with a talented and creative team. "Life isn't about finding yourself or finding anything. Life is about creating yourself and creating things." Bob Dylan's philosophy is one that McGruer applies wholeheartedly to his own approach to art, and its truth was echoed throughout the entire Shrink Bigger project.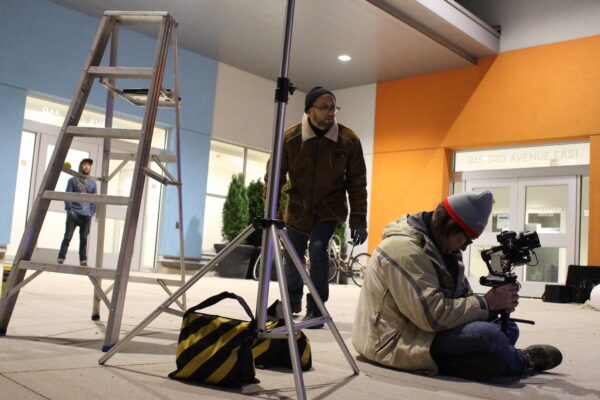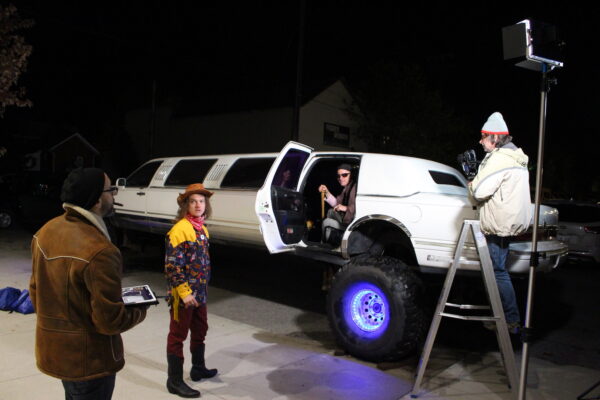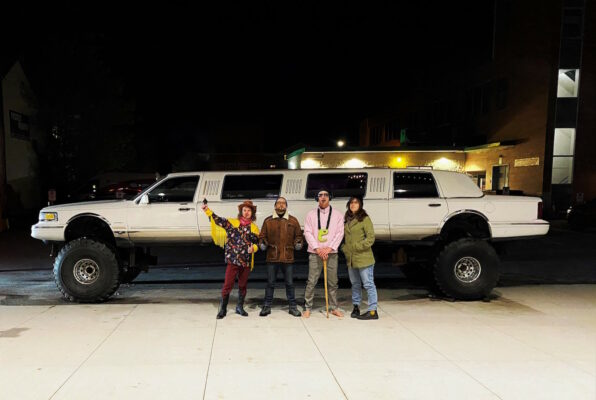 The story began nearly a decade ago in a garage in Cape Town, South Africa, where moses and RoBeat, two lifelong friends, started the song as a percussive jam, "this grooving riff with drums, and [RoBeat's] sense of rhythm and his subtlety would draw out the syncopation in my weird guitaring," explains moses. He spun poetic lyrics into the mix and wove it all together with a piece of wisdom imparted upon him years before by RoBeat's then-four-year-old son: "croc E, just shrink bigger! Shrink back to big."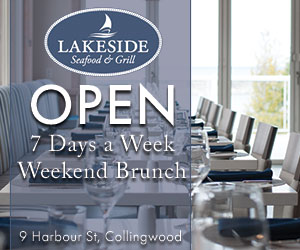 Although moses and RoBeat had laid down tracks for Shrink Bigger, the project wasn't completed in South Africa for various reasons. It wasn't until moses found himself back in Canada, stranded like many of us during an unexpected pandemic, that they were compelled to work again on the song that seemed to speak to the times.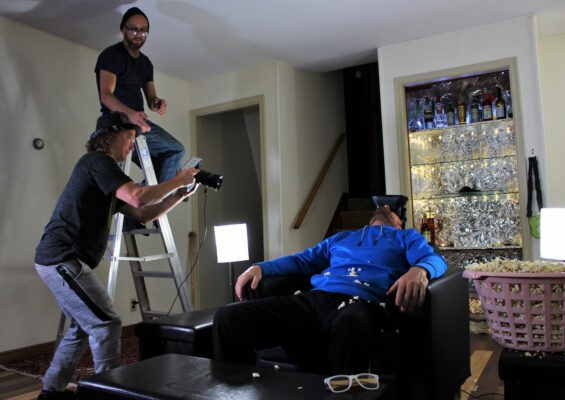 Amidst a global lockdown and from opposite ends of the world, the pair realized that Shrink Bigger needed to be finished and released to the world. Already a feast for the ears, they felt that images would add to the song's layers and decided to make a music video. Moses had previously connected with McGruer at Durham's Words Aloud Spoken Word and Storytelling Festival, and after getting together to discuss ideas and possibilities, they began to collaborate.
Moses had little experience in film productions, but with encouragement from McGruer, took on the roles of writer and lead actor. "Just talking with Chris gave me permission to play again," reflects moses. "It's that spirit of play that can surprise you and take you many places." Over a period of several months the story developed, locations were scouted, and the crew was assembled.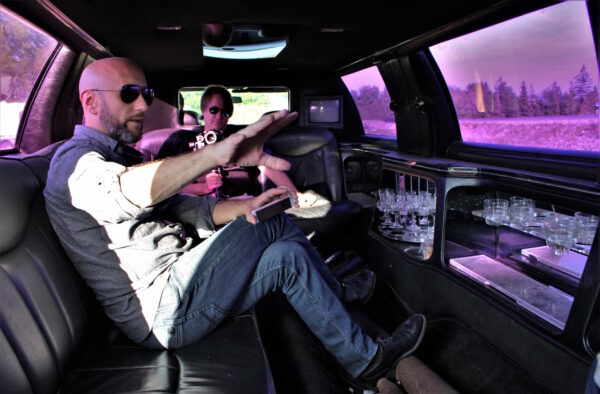 Meanwhile, the main character of the story, Joybot, took shape – quirky and utterly human in his journey, and with an eight ton SUV stretch limo "on fuck-off beastly monster truck wheels" as his trusty steed. We were ready to hit the ground running.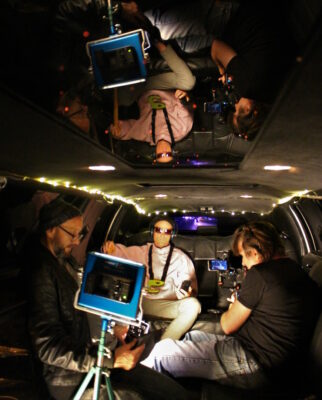 On set: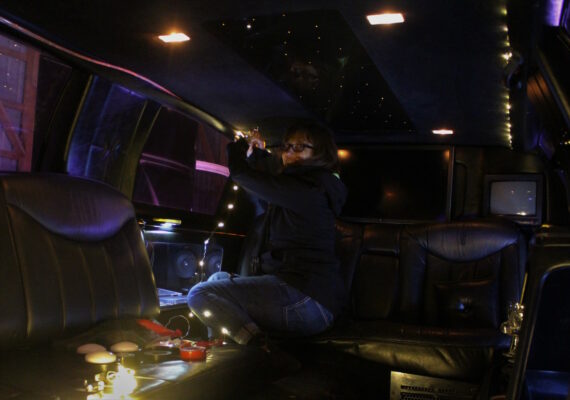 Film is the playground where necessity becomes its own mother of invention. The last bastion for renegades. Hotboxed with a fat Cuban cigar, the tobacco mushroom cloud billowing through the sunroof. Motion everywhere, guided by tangents and easy to mistake for chaos, but it's a dance. Rogue cables lying in wait, those languid risky noodle trap lines, coiled currents shorting us into darkness while tin-roof thunder roars. No sleep, long night, one more coffee to pry open bleary eyes. Exhaustion. Exaltation. Everywhere motion, even in the static.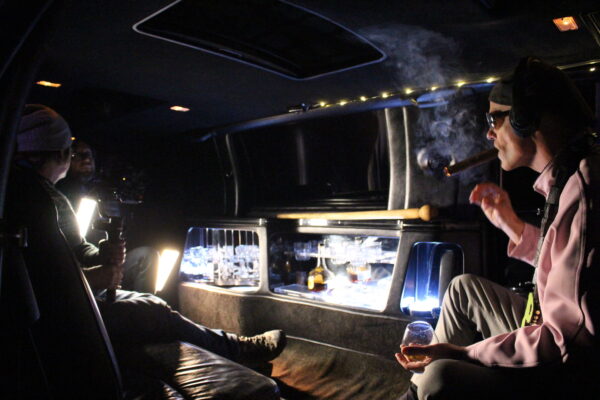 When you're dealing with over 650 gigabytes in uncompressed RAW footage, it helps to be able to dump it all and organize it right into the project from the get go. We wait in a data-wrangling stalemate for the footage to download before we can resume filming, and the sun never bargains, so we count the minutes left of darkness and claim them as ours. When the smoke cleared, and the first rays broke through, we realized we'd done it, "we pulled off a heist," laughed moses.
And he was right. We damn well had.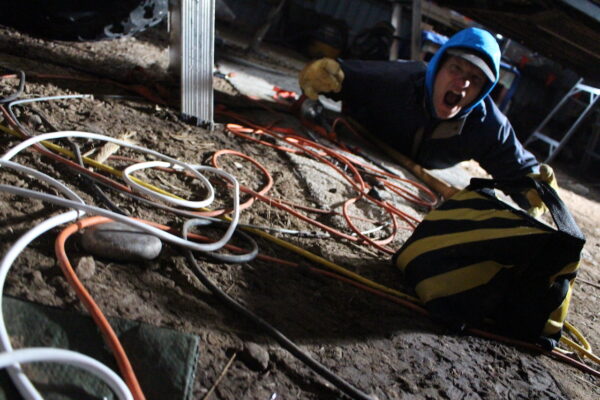 Three nights of filming; each one rife with plot twists, each one conquered tenaciously. In the end, as McGruer says, "it's all about getting truthful, honest images that work in the context of the final piece." With layers of curious and fantastic visuals set to the compellingly rhythmic song, Shrink Bigger is a video that offers something new each time you watch it. But even at a first glance, it's easy to connect with the sense of release that it conveys. This lightness, even in serious times, is a much-needed reminder for all of us, and the core of what moses hopes people will gain from the video. "Give yourself permission to shrink back to big, just shrink bigger. Play. Your heart is always ready and open to play."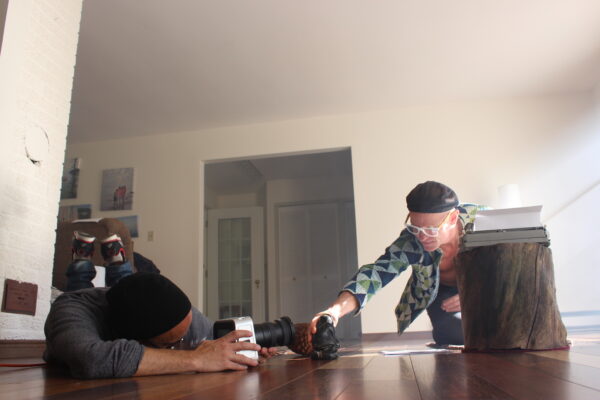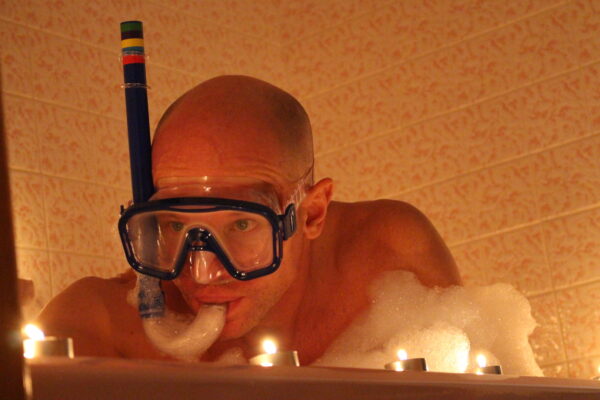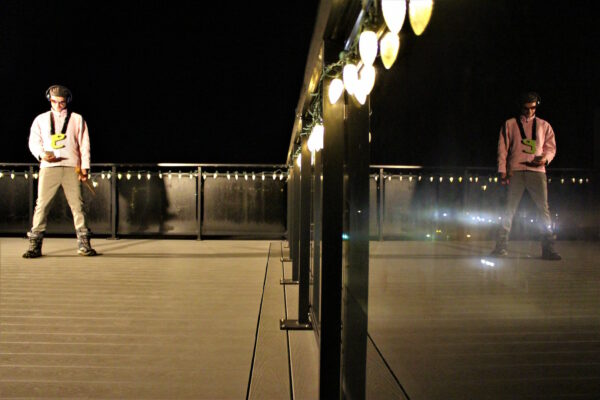 LINKS:
---