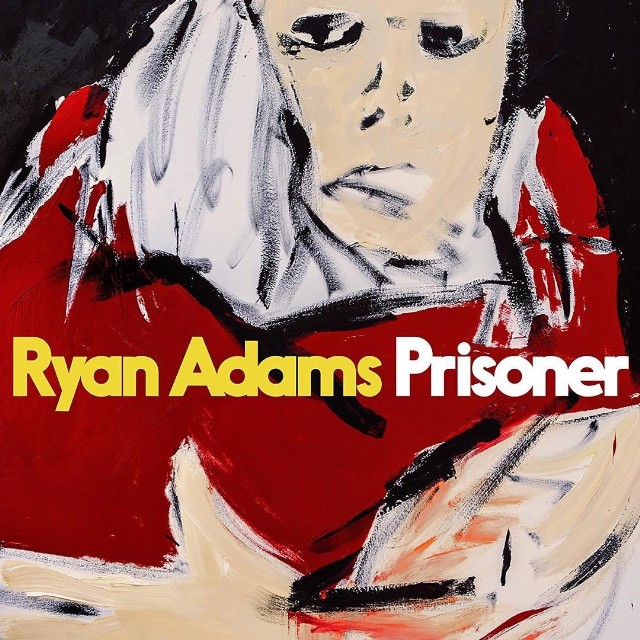 Break ups are never as bad as the ones I went through in my twenties. They seemed to hurt more then. I went through a few tough ones in that decade, and there were so many albums that helped me through. Ryan Adam's Love is Hell Part 1 was one of them. It came out in 2001 from a brooding singer/songwriter who's seen his share of troubled times. I immediately took it and knew I had a musician who could speak to me. Little did I know it would be a full-time job keeping up with his constant output over the years.
Adams has always had a way of dealing with heartbreak, longing, and the complexity of relationships, whether it's wishing for a Sylvia Plath in his life, pleading that if he could just catch a break, he'd be a better boyfriend, or asking his girlfriend to 'come pick him up, fuck him up, steal his records, and screw all his friends'. These are all from songs I've loved over the years from Adams' expansive catalogue.
But Prisoner is a real break-up album. Literally. Every song is about his breakup with ex-wife Mandy Moore. He's not denying it like Dylan does with Blood on the Tracks. He opens by asking "Do you still love me babe?" He didn't want things to change he says. That's the thing about breakups – one person wants things to change and one doesn't, and only one person gets their way. The other is left to brood, unless you're Ryan Adams, then you write a kick-ass album about it. Obviously.
The song Prisoner uses a rather tired metaphor. "I am a prisoner for your love" he says and then makes reference to grey walls, flightless birds, and clocks in a series of clichés. It's not the best work from a guy who writes such elegant tunes as Desire and Two. We know what he's capable of and the song Prisoner falls short lyrically.
Advertisement
Doomsday jump-starts things again with a memorable harmonica bit. It is an iconic Ryan Adams song that allows his voice to swoon at that upper octave we love. With heavy guitars and loud drum beat, this song could have easily found a place on his early albums.
When he sings Haunted House, it reminds me a little of We Don't Live Here Anymore from 2001's Love is Hell and it segues well into the slower Shiver and Shake, which is reminiscent of the sound on his last few albums. It's haunting in the same way Springsteen's I'm on Fire is haunting. It gives some insight into what some of the problems in Adams' relationship were and signals his struggle in lines like "I close my eyes and I see you with some guy/ laughing like you didn't even know I was alive" and that "These are the days you need double what it takes".
The most engaging song on the album is easily To Be Without You, one he chose for an early single. The vocals and guitar plucking blend together seamlessly through lines like "I used to feel sane/ now I only feel humble" and "Everyday's a lesson/ things were brighter before/ nothing really matters anymore".
My favourite lines come later in the album, though. For anyone who's been through a real good, complicated breakup, the words "Anything I say to you now is just a lie" will make you smile (depending on how long ago it happened). He taps into a universal truth here; we know it when we hear it.
After he gets reminiscent in the first half of the album by noticing her absence in subtle ways with "I reach out for your hand/ and forget it isn't there", and recalling the first time he saw her on the street, he gets into the details on the second half. He shifts gears and tells his he wasn't lonely when he met her, he was bored. Outboard Train is the strongest song lyrically on the album and moves along at a pace that might have belonged on Rock n Roll or Gold.
He reaches some clarity by the time Broken Anyway comes along and seems to find acceptance even though Breakdown and Tightrope detail his vulnerable state. Relationships, when they end, are full of ups and downs, strikes and gutters. Life goes on man. Can't be worried about that shit. But I digress, and it's easy to say when you haven't been through one in awhile.
I kind of wish someone would come along and give my heart a good break, though, so I could really enjoy this album, so I could be right there with Adams as he navigates this transition. I guess I'm asking for someone to 'come pick me up/ take me out/ steal my records/ screw all my friends' and break my heart.
The things we do for music.
Written by Jesse Wilkinson