I saw a meme recently that joked about a man who mistakenly claps between movements at the symphony instead of between pieces. His girlfriend was breaking up with him because of it – she couldn't get past it. It made me laugh and I wondered if my partner had noticed me doing the same.
I'm still learning the ins-and-outs of the Symphony and one thing I haven't quite picked up on yet is when to clap and when not to clap. My partner and I were both eager to clap for Sheng Cai's amazing performance as a guest artist in April's Dream concert and probably made a faux pas between movements.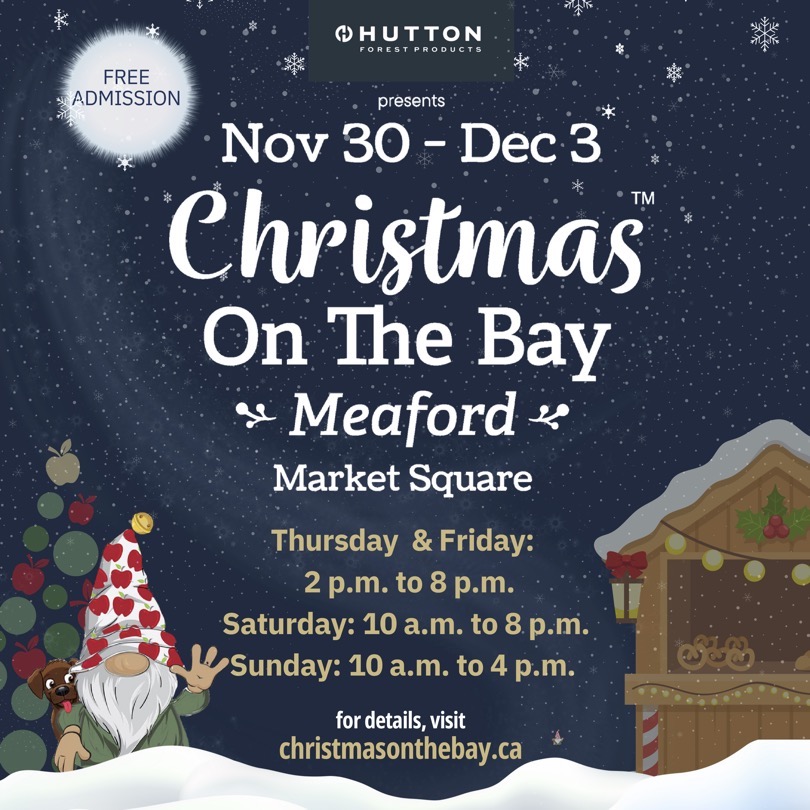 It's a problem because I plan on doing a lot of clapping at the upcoming Reconciliation concert too. It's the last concert of the season, and one with an important theme and some special guests. First is Shirley John, aka Strong White Buffalo Woman, Elder and Knowledge Keeper from Saugeen First Nation, who will give a Water Talk accompanied by Handel's Water Music.
Elder Shirley John belongs to the Gitche Namewikwedong Reconciliation Garden Committee as an Elder and Knowledge Keeper since 2009. The committee helps with the recommendations from the Truth and Reconciliation Commissions 94 calls for action and recommendations urging all levels of government federal, provincial, territorial, and aboriginal to work together to change policies and programs. I have heard Shirley John speak at events prior and I love her message, a reminder that "Water is Life" as she puts it. She brings awareness to endangered bodies of water by walking with her fellow water walkers. Collectively, in a relay fashion, they carry an open vessel of water great distances singing the Water Song and conducting Water Ceremonies.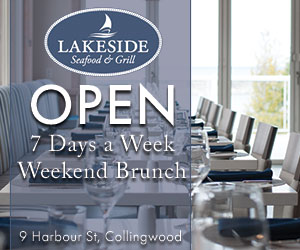 "A great Passion in my Life is to walk with Minobamadsawin-Good Life and Healing my Life Line from Birth to Present and Planting Seeds of Love to all nations and all ages," Elder Shirley John says.
Another guest for the Reconciliation concert will be Aysel Taghi-Zada, a passionate violinist/violist, who has performed with the Toronto Symphony Orchestra and Canadian Opera Company to name but a few.
She is a graduate of the Artist Diploma Program at the Glenn Gould School where she studied with Barry Shiffman. While studying at McGill University with Jonathan Crow, she co-founded Ensemble Paramirabo, a group that specializes in showcasing music written by Canadian composers, and she performed on their first album Autoportrait. Most recently, Aysel became a member of Labyrinth Ensemble, dedicated to the study and performance of sonic traditions of modal makam music. Very interesting!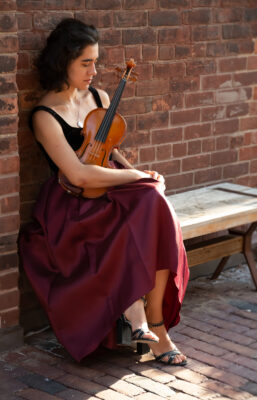 "I started playing violin when I was 5," she says. "I had an amazing teacher and my parents were always encouraging me to practice and work harder."
A graduate of the Toronto Symphony Youth Orchestra, Aysel has collaborated with some of the most distinguished composers and musicians from North America and Europe such as Philip Glass, Brian Current, Salvatore Sciarrino, Chris Paul Harman, Kevin Lau, Mark Fewer, Pierre Leroux, David Geringas, Gidon Kramer and Pascale Beaudin.
This will not be her first time with the Georgian Bay Symphony. She was invited by former director Francois Koh in both 2018 and 2019. The two had met while both studying at McGill University.
"I absolutely loved working with the orchestra," says Aysel. "I always felt like the members of the orchestra made everyone feel welcome. It is such a treat to work with this [group] and I am always happy to return."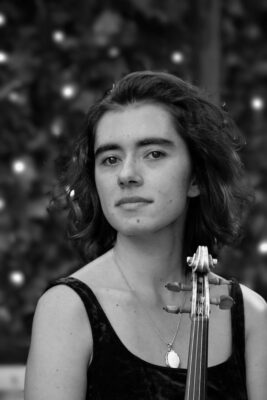 She's especially excited to hear the orchestra play the other couple pieces on the program. "I love Smetana's Moldau and I am excited to hear Richard [Mascall]'s piece. On a more personal note, I am so delighted to be playing this Violin Concerto by Saint Saens. I am thrilled with this opportunity to play with such a fantastic group of musicians and present this piece. I am looking forward to May 20!"
So are we. And so should you be. If you haven't been to the Symphony yet and are curious, here's a great chance to take in an experience before the season wraps until the fall.
If you hear someone clapping between the movements, that's just me. Be patient – I'm still learning.
Written by Jesse Wilkinson