Question: what do you do when you're single and have two tickets to the Georgian Bay Symphony, one of the classiest, and what I found to be one of the coolest, nights out in Grey County?
Answer: you take your mom, of course; I mean, she's the classiest, and coolest gal I know!
The Georgian Bay Symphony held its annual Christmas Concert on Saturday night, and I was in attendance to witness it for the first time. My mom had been several times, of course (see previous note about her being classy and cool). I wasn't sure what to expect: I'm a huge music fan, I'm open minded, and I've been to countless live music events – why hadn't I ever been to a symphony? I mean, we have a fantastic one right here in our own back yard, one that's been a Grey Bruce tradition for over 40 years!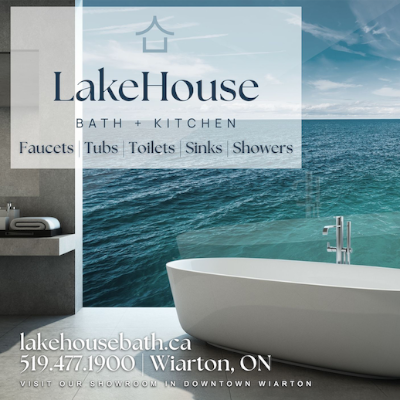 It was time to find out what I'd been missing.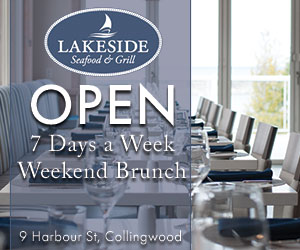 Note: If you're neither classy nor cool, stop reading now – this is not for you.
I had secured two tickets, and I needed to know what to expect, so I caught up with David Adair, the Symphony Manager to get educated in all things GBS (Georgian Bay Symphony for all of us in the know).
I had taken a look over the second half of the season and noticed something cool: it seemed to have a very youthful theme: A Concert for the Young at Heart is billed for February, and then two concerts by young performers, Vivian Chen and Jonathan Crow in the spring. I wanted to know if this was typical.
"Over the seasons many of our guest artists have been younger performers just starting out in their music careers," Adair says. "So it is a fairly typical season that way. The Concert for the Young at Heart came about because we have been noticing, over the last few years, more families coming to our February concert…with more families coming out the Symphony decided just to lean into it this year."
And lean into it they did, just as I leaned into my first symphony appearance – I shed my standard jean jacket and donned a sexy blue blazer and trendy scarf, and thought I looked pretty damn classy myself.
As we entered East Ridge to a crowd of 700 mingling in the atrium, it reminded me of going to an Attack game in that it became clear where the city Owen Sound goes on a Saturday night (it's not the pubs, which my Irish blood seems to steer me towards). They are all at the Attack game, and the Symphony, apparently.
And there's also an interesting Attack/Symphony connection besides my inane musings, as Adair explains: "Our brass players perform the National anthem at several Attack games each season," he says.
This is, in part, why the Symphony has been so successful for over 40 years. It's collaborative approach makes it an integral part of the community. But it takes a lot of volunteers, sponsors, and dedicated musicians to deliver each season. "They start rehearsing every Wednesday night starting in September through to May," Adair tells me. "They travel in all kinds of weather from around Grey and Bruce."
"Two things I think have led to the success of the orchestra," he continues. "The first is that it is a community orchestra serving its community. The Symphony supports youth involved with music through bursaries, involvement with the Kiwanis Festival etc…and we like to collaborate with all kinds of local groups from the Bruce County Astronomical Society, Owen Sound Little Theatre, GB Children's Choir, and even a tai chi club."
I did not know we had a tai chi club. I might join.
"The second reason the Symphony has been successful is the commitment of all our players to their musicianship," he says. "There is a lot of musical talent in this area and you can definitely hear that on stage at our concerts."
I did hear it. I was blown away by the music. There were powerful moments like the March of the Nutcracker Suite augmented by the Owen Sound Dance Academy floating beautifully across the stage; there were instances of levity like when guest conductor, Bill Moriarty, was invited up to take the place of Director, Francois Koh, only for me to realize it was a lark as he just started swinging his arms around like I would do and the audience had a good laugh. I can't say I know exactly what Koh is doing when he's conducting, but I imagine it's very difficult. In talking to a few people, it seemed we're lucky to have him.
And a Christmas Concert wouldn't be complete without a Christmas medley (and no, they did not play Baby It's Cold Outside). The symphony moved smoothly between six or seven different numbers and the crowd sang along. There were more climaxes than an Agatha Christie novel (took the high road there), more applauses than elementary school recital, and more moving parts than a Roxy performance of Noises Off. In short, it was a great time.
So, I'm going again in February. Because I just got a lesson in what's really classy and cool in Grey Bruce. And single or not, come February I'm taking the cooliest and classiest lady I know: my mom.
Written by Jesse Wilkinson
Photos by Sophia Cho