Cyclists have always occupied an imprecise space on the transportation spectrum, being neither truly motorists nor pedestrians. This has, perhaps, given rise to online memes that cyclists are 'always in someone's way.' But that seems backwards. Maybe everyone else is in their way. Certainly, come August 20, if you're not donning two wheels and biker shorts, you're certainly going to be in the way. That's because a certain event is coming back to Saugeen Shores this summer and it's going to be one heck of a good time.
I mean, there's really no denying that cycling is fun. But aside from being fun, it provides a long list of benefits – improved cardiovascular health, reduced traffic on the road, terrific cost efficiency, and, most important of all, it gets people moving, which invariably leads to a happier existence.
For Bruce County, cycling also provides another distinct benefit. Since 2018 Southampton has hosted the Gran Fondo Lake Huron, presented by Bruce Power & Suppliers, an event raising money for the local hospital in Saugeen Shores. "Gran Fondo" is Italian, meaning "Big Race" which is a pretty swanky title, although also a slight misnomer.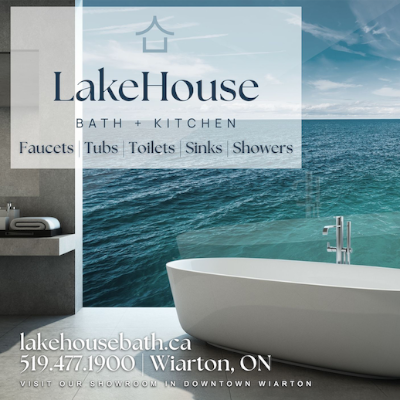 "It isn't actually a race," says Tracy Murray, the Executive Director for the Saugeen Memorial Hospital Foundation. "Anybody can participate, we have a mix of dedicated, intermediate, and brand-new cyclists. There are rest stops, refreshments, volunteers, and security along the way. If participants don't finish the entire course, it isn't a big deal."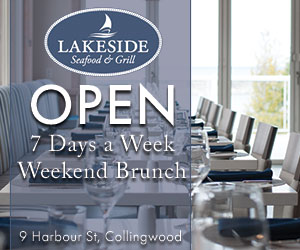 "Finishing the course" also depends on which route you select, from 10km, 30km, , 75km, 80km (on gravel) and 110km options. All routes begin in Southampton, with the longer routes veering through Paisley and even Tiverton, traversing some beautiful country described by cycling specialists as "some of the best premiere cycling in Ontario. As if that isn't enough, they've freshened up the routes this year by reversing the direction, giving returning cyclists something new to look at as they pedal.
Tracy describes the event as, "The largest family reunion I've ever been to," with palpable energy permeating the all-ages crowd. While many cyclists are angling to beat their personal best and a competitive spirit is present, in the end everybody stays focused on the real reason for being there. "You're not just riding a bike, you're saving lives," Tracy exclaims. "In 2022 alone we raised just over $400,000 to finish off the $3 million dollars needed for a CT Scanner campaign… our goals this year are raising support for mental health projects and purchasing an MRI Machine for Owen Sound Hospital. The participants are encouraged to fundraise for their ride – with an aim of $200 per person raised. While this number may seem large, it is easily surpassed by most participants, and 100% of this money goes directly to the charitable initiatives.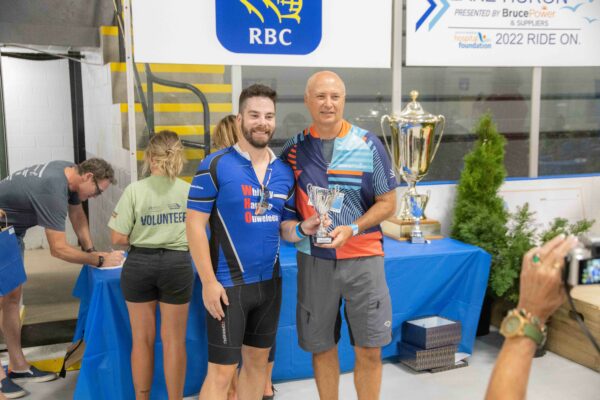 In addition to the race, this year's festivities will feature the 1st Annual Bruce County Bash. This inaugural concert will kick off the weekend on Saturday, August 19, and tickets are available to anyone. "This gives people who perhaps aren't into cycling a chance to come out and support us." says Tracy. With Tommy Youngsteen and 54-40 lined up to perform and Three Sheets Brewery providing bar service, the notoriety and prestige of the Gran Fondo Lake Huron continues to grow.
As you might imagine, something of this scale and scope isn't a simple weekend planning session. With logistics challenges aplenty, Tracy says, "It's a year-round undertaking, with excitement gradually building. By the time the big day arrives, it is so worthwhile." The defining moment for Tracy came at the picnic following the ride , when she announced the final amount raised. Everyone present – over 600 people – leaped out of their chairs, with whoops and cheers vibrating through the evening sky.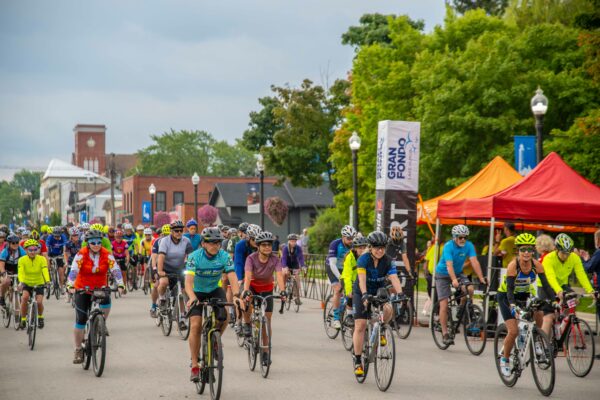 Electric moments like this provide the energy to galvanize the team throughout the year, aiming their collective purpose towards successfully crossing the fundraising finish line yet again. While the event itself is not actually a race, the Gran Fondo Lake Huron is surging ahead and leading the pack for their community. And, like all the bikes that will line the roads come August, they're driven purely by human power.
Written by Dan Zuwala