Lost Art Espresso is a coffee shop that truly lives up to its name. The quaint Wiarton café is not only a purveyor of caffeinated beverages and treats but is also a treasure trove of Canadian-made and locally made art. You can expect to find hand-painted cards, blown glass, ceramics and candles, and everything in between. The owner, Cassandra Ruff, is herself an artist and maker with a background in fashion design and even sells her own textile wares (quilted pillows, pouches, and hand dyed rope bowls) in the retail gallery.
When Cassandra and her partner moved up to the Bruce Peninsula from Toronto in 2020, she was seeking change and a new adventure. "I'd always planned on opening a shop like Lost Art, but some time way in the future," she explains. "When we moved up to the area, I noticed a real need for a place like Lost Art Espresso. I was missing all my local haunts back in the city – good coffee, unique design, a place to meet up with like-minded folks, something that really fed the community. I've always been an entrepreneur at heart, so Lost Art Espresso came very naturally," she continues. It just so happened that 611 Berford Street came up for rent with its high visibility corner location, loads of windows, and space for a side patio. Cassandra saw nothing but pure potential.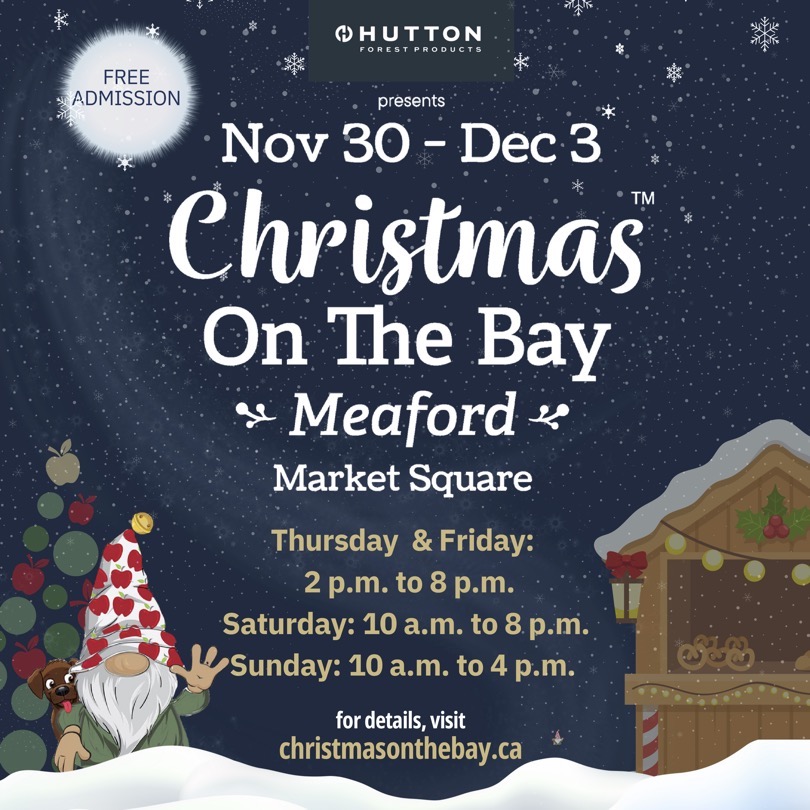 The process of opening, however, proved to be an adventure. "We did almost all the renovation work ourselves, which is one of the reasons it took us a bit to get open. I'm not a contractor by any means, so it was a lot of trial and error, a lot of Youtube videos and trips to the hardware store. It's not perfect, but it's mine," Cassandra says.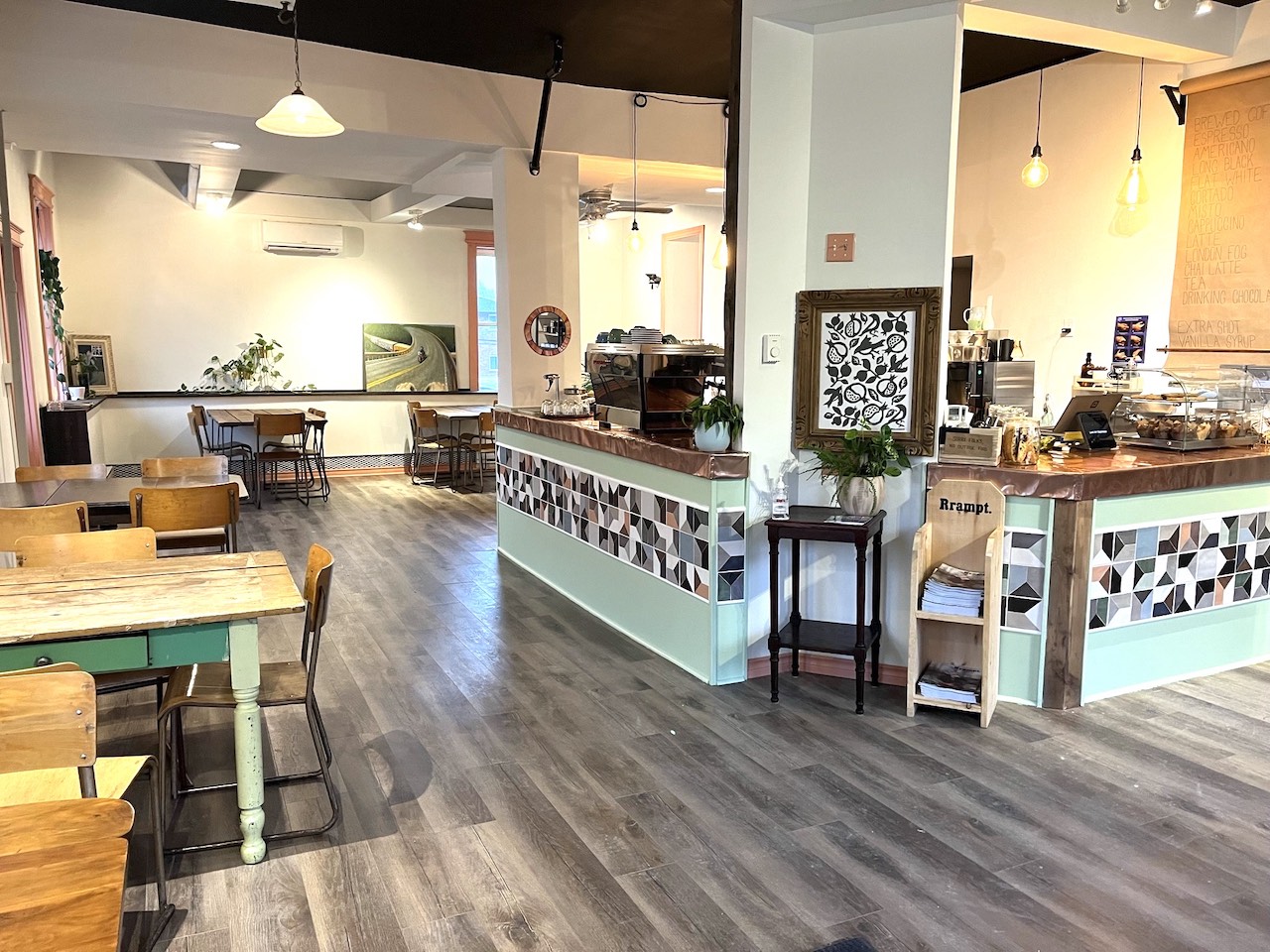 After all that hard work, her proudest part of the renovation in is the tile of the wrap-around bar. "I've never done tile before, and it turned out amazingly well. Also, the copper counter deserves a shout out too – it looks really cool."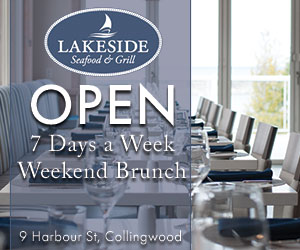 Cassandra furnished her café with an eclectic mix of found treasures, almost all locally obtained. "Everything tends to have a story," says Cassandra. "Décor-wise, we sourced almost all the pieces second-hand, from Facebook Marketplace, the ReStore, or the side of the road." The café's front table was someone's wedding signing table, the chairs were originally from a Legion, and the harvest table was from a family farmhouse.
Since opening on the 2022 Thanksgiving weekend, Lost Art has been steadily busy. "It's been a welcome addition to the community for both year-round and seasonal residents, as well as folks passing through on a weekend adventure. We've built an awesome group of regulars, and really look forward to meeting everyone new in the summertime!" she says.
One of the reasons Cassandra has built such a following for the cafe is the high-quality coffee, which she sources from Pilot Coffee Roasters in Toronto. "Their coffee is bar none the best and they do good work," she explains. As a company, they're "ethical, sustainable, do direct trade, and are transparent about the farm-to-cup process. It was my go-to coffee in Toronto, so I decided to bring it to the peninsula. Plus, our retail coffee stock is always changing, with new single origins popping in on the regular."
Cassandra is proud to serve an assortment of other Ontario-based products, including Millers Dairy, which she uses for all the espresso beverages and also Pluck Teas. As for the food, the offerings are always changing. She currently sources biscotti from Susan's Biscotti and gluten-free, dairy-free baked goods from Boon Bakery in Owen Sound. She recently introduced pastries made in partnership with Chef Patrick out of Thornbury. However, Cassandra makes it clear that Lost Art is not a restaurant. "No sandwich or soup to be found here. The focus is really on the beverages and the retail gallery section," she explains.
In the meantime, Cassandra has lots of plans in the works for her café. She wants to continue to grow her selection of local artist wares ("Good things take time," she tells me), and she also has an ongoing list of events she'd like to host in her space. Right now, she's tackling her summer drinks menu and is looking forward to launching matcha lattes.
Through Lost Art, it's clear that Cassandra has created a real hub for her local community. "I want it to be a lovely, safe and inclusive place, where everyone is welcome. Art and coffee are both loves of mine, and wonderful avenues of human connection."
Written by Emma Sweeney
Photos provided by Lost Art Espresso