Last summer, when I first heard that a new craft brewery was opening in Meaford, I made the mistake of not mustering much excitement. I love beer, and I'll always support local – but I've grown a little weary of the modern craft scene. How hoppy can your psychotropic 10% IPA get before it's borderline undrinkable? Does Ontario really need to produce (another) tropical fruit sour? For me, the competitive zaniness of this industry has grown somewhat tiresome.
Thankfully, Still Fields Brewery falls into absolutely none of these contemporary trappings. Housed in the repurposed driveshed of a 22-acre family farmstead just east of Meaford, Still Fields is refreshingly old fashioned.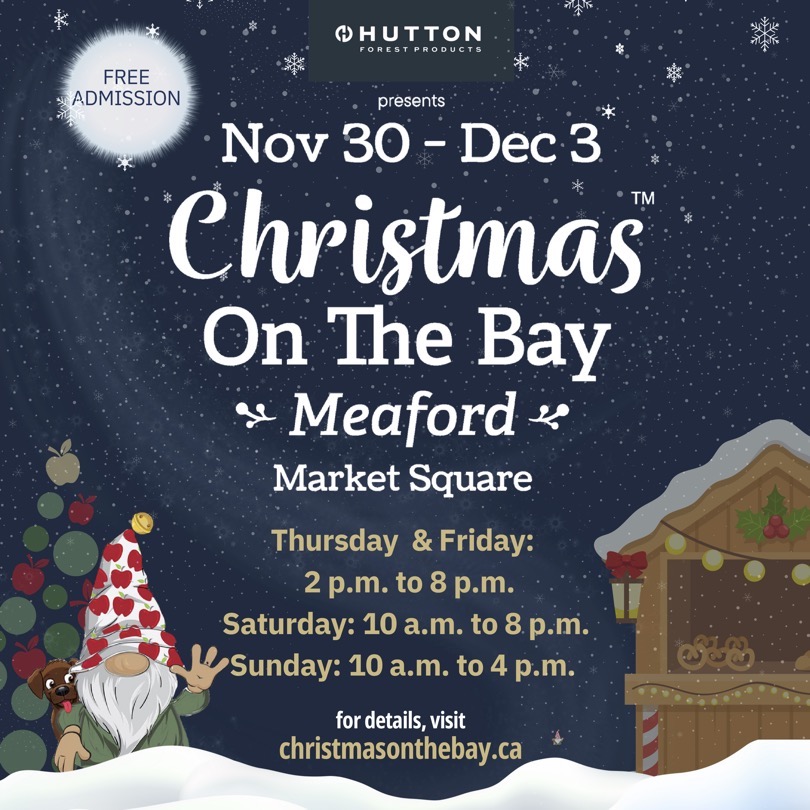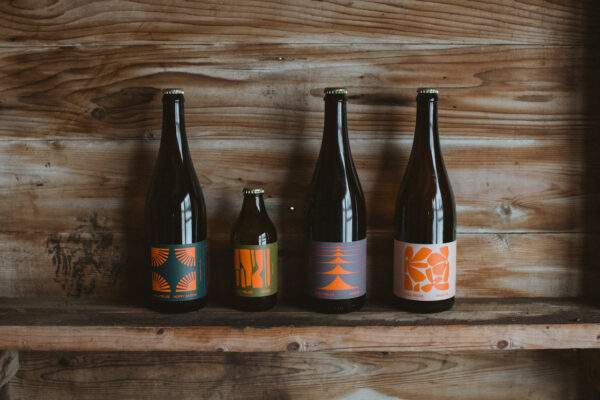 When you walk into the rustic fermentation cellar, the first thing you'll notice is a conspicuous absence of clinical stainless steel, and in its stead, the warmth of floor-to-ceiling wood. In fact, Still Fields is an "all oak brewery," meaning the entirety of their mashing, fermenting, and aging takes place in retired wine barrels, primarily chardonnay.
"I use a lot of wheat to thin out the malty flavours," says Owen Roth, part owner and head brewer. "Our beers are fairly delicate, and I think chardonnay is a nice match for that." Raised in Meaford, Owen cut his teeth with some of the most well-respected breweries in Ontario – including Toronto pioneers Granite and Bellwoods – before making the move back to the shores of Georgian Bay with his wife, Jaclyn, to go into business with their friends Steve Ormsby and Margaret Curtis. This is Steve's family farm going back to his great grandparents, and a clear sense of place and heritage firmly informs the foursome's project here (now a threesome after Curtis has moved onto a new venture: Margaret Curtis Landscape Design).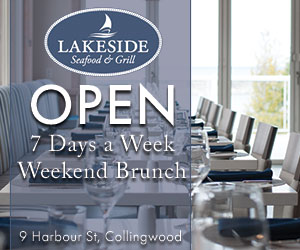 Before opening the brewery, Steve had continued his family's agrarian tradition by planting a hopyard–four acres of varieties that do best in this difficult climate: Centennial, Cascade, Chinook, and Triple Pearl. Evolving into a full-fledged, open-to-the-public brewery was an organic next step.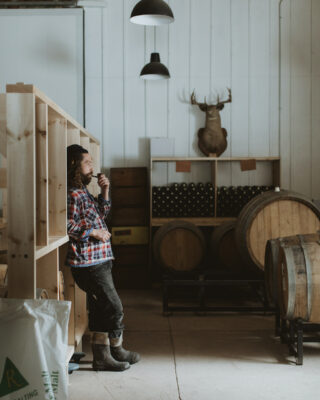 And it is a handsome brewery. Hundred-year-old maples stand watch over the laneway as you drive up; the footpath approach to the bottle shop is flanked by a classic barn, still filled with the meadows' hay, cords of firewood neatly stacked against the original fieldstone foundation. In the colder months and cooler summer evenings, that hardwood feeds a roaring bonfire in the centre of a spacious patio, roughhewn benches inviting a communal drinking experience. Though they have no kitchen and so can't offer food, they have hosted popular events with neighbouring eateries such as The Bivalve, Gibson & Co, Harvest Table Nutrition, and The Nomad Home Chef. A commitment to community seems a part of their ethos, as well.
But back to the beers. Ah, the beers. Owen has traveled the Old World in his pursuit of brewing knowledge, and what he's gleaned has been brought home for us to enjoy. Keeping with Still Fields' own rurality, farmhouse style ales of Belgium and France are the inspiration here. Their saison is true to style: effervescent and honestly unpolished, with spicy notes that are difficult to pin down but dangerously drinkable.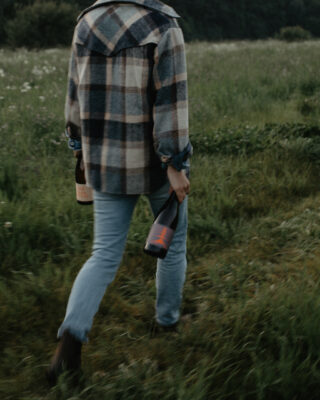 Another of their mainstay styles is the little known grisette, a lightly flavoured and low alcohol (4%) libation originally brewed to sate the thirst of Belgian coal miners. A bière de garde ("beer for keeping") sees its malt boiled longer to concentrate sugars and elevate alcohol (7.5%), making these bottles better suited for laying down in the cellar. All of the beers are bottle conditioned, meaning they gain natural carbonation by undergoing a second fermentation after their 750ml Burgundy style wine bottles are capped. And though they are working firmly from the foundations of tried-and-true European tradition, the brewery's credo is creative, experimental, spontaneous & wild. Expect to see extremely small batch variations of their core selections, such as the grisette aged on wild raspberries handpicked from the farm's fencerows, or a different iteration incorporating the tangy drupes of staghorn sumac.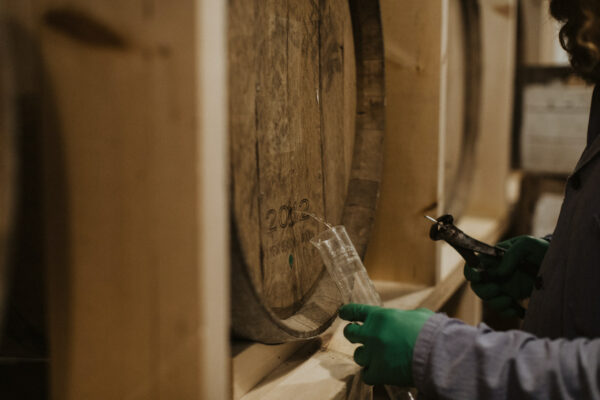 A ruby red saison has barrel aged for a full year on whole Marquette grapes from a local vineyard, making for a drink complex and incredibly winelike. "It's exciting to be in an emerging winemaking region," says Owen, referencing the growing number of wineries popping up in South Georgian Bay. The oenophile's idea of terroir–that a wine should represent its specific soil and geography – is clearly inspirational at Still Fields, too. He points to a standalone barrel tucked in the cellar's corner. "That beer was an open top fermentation," he tells me. "For its first week it sat right here beside the barn, pulling in wild yeast and microbes night and day from the open air. That beer," he says with conviction, "is what Meaford tastes like."
If you'd like to discover Still Fields' expression of what Meaford tastes like, visit the brewery Monday through Thursday 12pm – 8pm, Friday through Sunday 11am – 9pm, Sunday 11am – 7pm, or visit their online bottle shop at stillfieldsbrewery.com
Words by Joel Loughead
Photos by Jaclyn Roth