Have you ever had a dance party in your office?
I'd love to hear that you bust a move on your coffee break, but I'm guessing most have not. However, if you live in Lion's Head, this has become all the more likely since the launch of NP CoWork at the historic Lion's Head Hall, also live music venue and host to countless community gatherings.
A year ago, a small group of small business owners and "knowledge workers" got together and agreed, "Wouldn't it be great if there was a cowork space in Lion's Head?" A cowork space is a shared space where independent workers (not bound to a particular office) can find desks, wi-fi, coffee and maybe other people to collaborate with. Workers might be entrepreneurs, artists, graphic designers, freelancers, consultants, writers.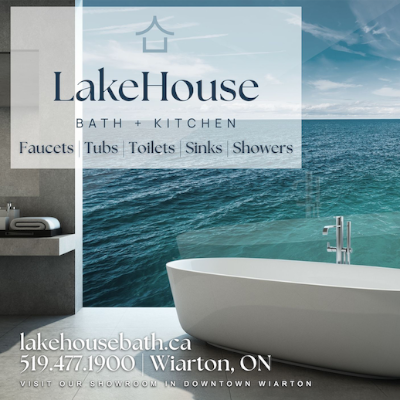 Now, more than ever, people are working on an independent or contract basis – the so-called "gig economy" – the group wondered just how many such workers were here on the peninsula, or who might be here if there was a place for them. There are more opportunities for remote or home-based work, but also more social isolation, as people of all ages spend more time at home. So, just as much as a physical space, NP CoWork hopes to create community, and as their mission states – "to create opportunities for working and living well on the Bruce Peninsula." And according to the Harvard Business Review, there's plenty of reasons why people in cowork spaces are more likely to thrive.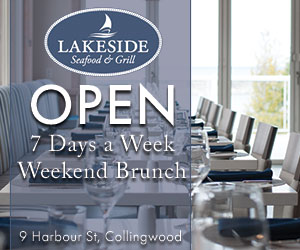 Common in cities, with an endless menu of options, from the global franchise WeWork to industry-specific spaces like changemaker-focused Centre for Social Innovation and the designer and architect-centric Fold. But what does a cowork space look like in a rural area? From the group's research, it's uncharted territory. In a small town, you have to be resourceful, so the group opted for a year-long pilot, and with the support of the municipality, found a home at the Lion's Head Hall.
If you've been to Lion's Head, chances are that you hiked to the Lookout, took a photo of the iconic lighthouse, maybe visited the Saturday morning waterfront farmers' market, but it's unlikely that you noticed, let alone visited the fairly nondescript white building on the Main Street, known to locals as the Rotary Hall.
The hall, originally known as the Township Hall, was built in 1897 and considered "the finest hall in the County of Bruce." The Village of Lion's Head was incorporated in 1917, but interestingly, the hall wasn't included in the Village's lands, but remained part of the Township of Eastnor until 1980. In 1984, the Rotary Club agreed to contribute $6K to $10K toward renovations in exchange for a 10-year lease.
The hall truly comes alive when a live band fills the stage, and it's been the venue of three sold-out shows this year, most recently, Samantha Martin and Delta Sugar on Nov. 3. Samantha pretty much rocks whatever stage she lands on, whether it be Summerfolk, Roy Thomson Hall, or the Horseshoe Tavern.
But there's something particularly special about the hometown show that she usually does about once a year. It could be the multigenerational crowd, from 16 to 86, that fills the dance floor from the first song. Or maybe her commanding stage presence, both as she belts out a series of bluesy, rock'n'roll numbers and delivers local banter between songs. Or this one-of-a-kind venue, wooden floors ripe for cutting a rug on Saturday night.
Three days after the show, the space was transformed – the empties taken out, tables and workspaces setup, and coffee brewing (supplied by local, wood-fired roastery Ironwood Coffee) as NP CoWork opened its doors. The space is open every Tuesday, Wednesday and Thursday, 10 to 4 pm, staffed by volunteer "animators" who will show you around.
As I sit in this space, writing this article, I wish the walls could talk – what have they seen? From laugh-out-loud community plays to spicy town hall meetings, there's been a lot go down here. And with the resurgence of small halls as live music venues, and the launch of NP CoWork, we're just getting started.
Written by Megan Myles
Photos by Megan Myles