Owen Sound has a thriving arts scene, an influx of young people fleeing Golden Horseshoe traffic and untenable real estate prices, and an abundance of beautiful old red brick buildings on the historic downtown strip. But one thing that the town has had too little of is comfortable little urbane spaces to sit and share good food and drink with good friends in the evening. Parkwood, the newest restaurant tucked behind Heartwood on 2nd Ave East, is here to help fill that niche.
The first thing you'll notice about Parkwood when you walk in the door is its spacious, open concept layout. Exposed brick, reclaimed wood, and vintage wrought iron light fixtures give the room a warm, post-industrial feel. Hand painted wall art of retro canvas tent and RV scenes conjure a sort of summer camp, provincial park nostalgia. Booth seating and barstools look into the bustling kitchen, providing a clear view of the talented chefs hard at work, showily tossing and spinning a constant stream of pizza doughs high into the air.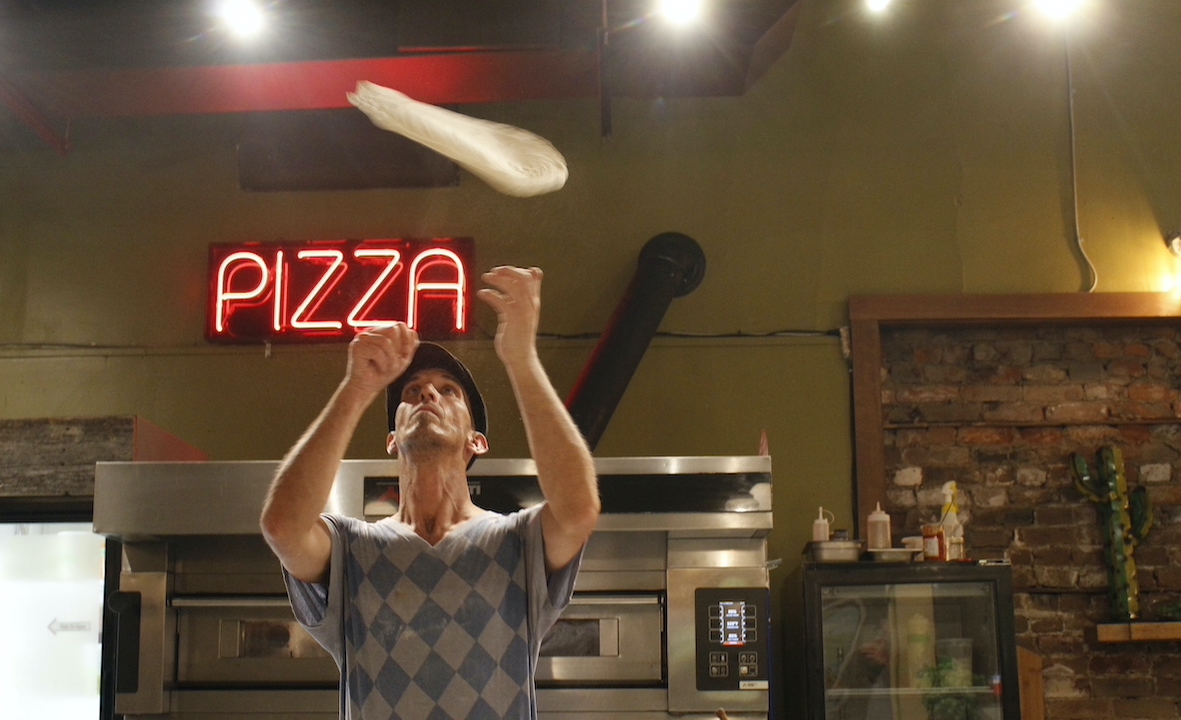 Before even considering what to eat, we stop at the ornate bar that's clad in tarnished tin salvaged from the ceiling during renovations. We order a couple of cocktails—a New York City Sour made the traditional way with high proof rye and a float of red wine, and a gin & tonic showcasing the violet hue of Empress Gin—all expertly mixed right in front of us.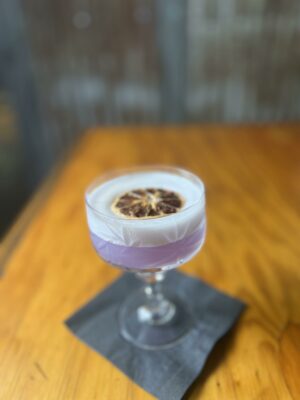 Everything on the ever-changing weekly menu sounds appetizing. We start with the Street Corn, sweetly charred half Ontario cobs dusted with zesty spices, feta, and a cooling crème fraîche drizzle. Maple Bourbon Brussels come next, which you should order even if (especially if) you're not usually a fan of those divisive little sprouts. These sweet and savoury beauties will change your mind. And we can't leave the appetizer menu without ordering the Loaded Campside Potato, a reconstruction of the simple classic that is both imaginative and deeply satisfying.
Advertisement
Choosing mains was tough – everything looked so good. The Buttermilk Fried Chicken Sammy is recommended by Kaja, our attentive and knowledgeable server. She's not wrong—the generous slab of juicy, dark thigh meat from a locally raised bird is perfectly crispy and underpinned by vibrant slaw in a soft toasty bun. We upgrade the side salad to a toothsome kale Caesar, which I would do again.
And of course, we needed to order a couple of pizza-chef Keveth's thin crust 'zas, which Parkwood is bound to become known for. The classic margherita showcases a tangy house made sauce and fresh ingredients; the Way North of Brooklyn is a salty, addictive concoction featuring smoky bacon, parm, wilted greens, and an earthy shitake oil. These are definitely pies that will make you forget you aren't in one of North America's larger cities.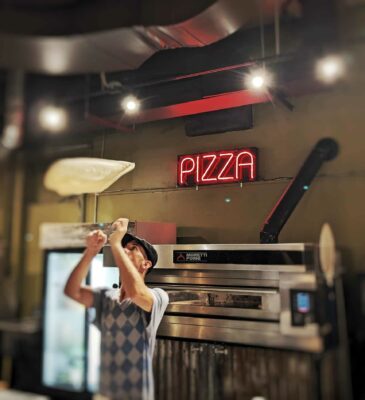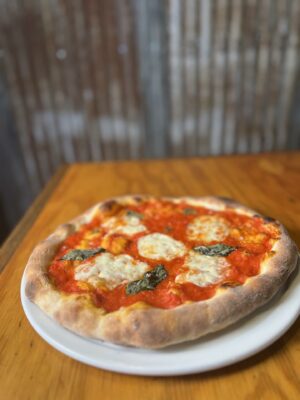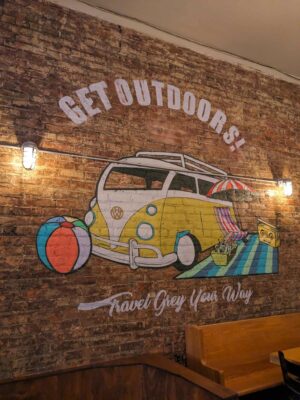 Desserts are indulgent, as camping trips often are. We order the sticky Fig Sponge which is dense, rich, and a perfect end to our meal. Chef Myles kindly sends over a not-yet-on the menu poached pear with lemon curd, and it's a delicately spiced standout.
Owners Joanna Ellenwood & Greg Bottrell have taken their years of restaurateur experience in Toronto and created a fantastic new addition to their Heartwood family in Owen Sound. Keep an eye out for live music evenings to go with the fireside feel going forward. Lace up your hiking boots, charge your flashlight, and reserve your campsite by visiting parkwoodbyheartwood.ca
Words by Joel Loughead
Photos by Joel Loughead, Frances Beatty, and Joanna Ellenwood