As the nights are once again getting longer and the sweaters are starting to come out of storage, it feels as though summer has decided to start making its exit. For some, this has been a year of hardship, and for others summer '21 might have had them living their best life. Whichever side of the coin you fall on, I think we can all agree that we deserve extra amounts of fun and more of the simple easy pleasures that summer typically offers. Time to enjoy, create, play and let our hair down to really soak up the sunshine before the Fall.
Bands Over the Bay is happening at the perfect time for us all to get outside in the beautiful landscape of the escarpment and listen to incredible live music, manifesting the feeling of summer at least one more time. The night will feature live music by local Collingwood band Whatz What as well as delicious food & drink all taking place on the lush greenery of Duntroon Highlands Golf Club.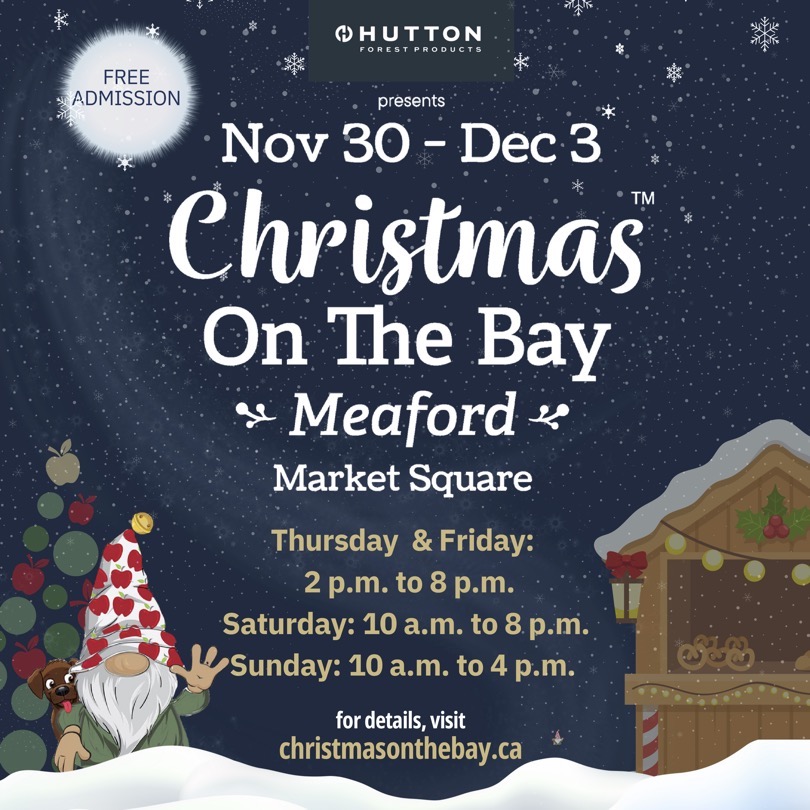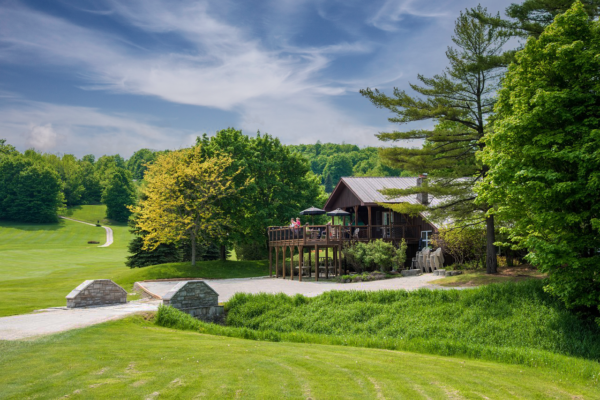 "This is the second year for Bands Over the Bay & it actually came to be because of COVID," says Martin Rydlo, President of Duntroon Highlands Golf Club. "With it being too hard to do anything indoors, we thought why not offer something outside? Last year people had a fantastic time & the event offers people a bit of normalcy. Having a beautiful experience sitting outside in an immersive environment gives people a chance to get away from it all & just experience the simplicity of life."
Brought to you by The South Georgian Bay Music Foundation & Duntroon Highlands Cafe, the event is also in support of a good cause, with a significant portion of the funds going towards the Foundation & their efforts to support Youth Music Programs in the region. "The money we raise is then allocated by the South Georgian Bay Music Foundation to different organizations and efforts for local youth like the Collingwood Youth Centre, the Summer Music Festival, high school band & more. With the music scene in the area growing so much in the last ten years, it's important to support younger musicians & local resources," says Rydlo.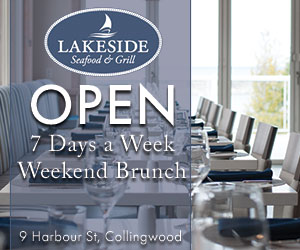 Local band Whatz What will be performing songs from their debut album, which you can find on YouTube [link] & Spotify [link]. The band crosses genres to create their own unique sound. An amalgam of funk, rock, soul and jammy good vibes, their music has a very fresh & modern feel while also feeling retro & familiar. Just know that it will have you wanting to dance from the moment you hear the first few chords.
The six-piece band features members Connor Brown, Kolston Gogan, Kyle Haight, John Marshall, Carter McDonald and Lucas McDonald. This will be the first time the band has performed live since January 2020 due to all of the lockdowns & social restrictions that have been happening with COVID.
"The band was originally myself & Kyle Haight," says band member John Marshall, "and just as we were hitting our stride COVID hit. Kyle and I kept communicating and collaborating through correspondence and we recently got the other guys into the mix so we are really looking forward to performing at Bands Over the Bay. As nice as technology can be for staying in touch and collaborating online, nothing beats performing or jamming together in person."
They're getting ready to record another album & will be playing a few of their new songs on the night of the event happening on September 8th from 6pm until 8pm. There will be BBQ-style food like hamburgers available for purchase, served up by the Duntroon Highlands Cafe. There's also a cash bar that will be stocked with all kinds of thirst-quenching drinks including a selection of Georgian Bay Spirit Co. cocktails – who are generously donating 100% of the sales of their Georgian Bay Smash as well as other cocktails under their brand, to the foundation.
Seating is either BYOC (bring your own chair), a golf cart built for two, or you can purchase the patio seating option which is suited to groups of four.
Bands Over the Bay is sure to be an incredible evening of fun, dancing & community, you won't want to miss it. Tickets can be purchased by visiting the event page on the Duntroon Highlands website [link]
---
Words by Nicole Bishop
Photos provided.