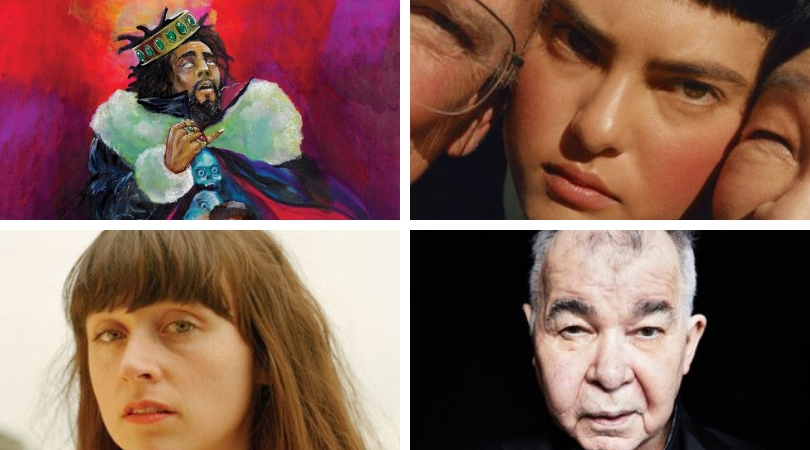 Well, this is the final Rrampt Top Ten List of 2018, and not because it's the most important, but because it always takes me so damn long to decide on my list! I'll admit, this year it was a little easier than last – an indication that I'm either getting better at deciding or that this year had less great albums than 2017. That certainly wasn't the case locally, though, because Grey Bruce delivered some excellent albums from Morgan X Barrie, Rob Elder, Marshall Veroni, Paige Ballagh, Jayden Grahlman, and North Huron Music. It's so amazing the talent that is emerging from this area.
Some highlights from outside of Grey Bruce this year include Miya Folick confessing the most beautiful "I'm sorry" on Thingamajig, J Cole advising to "meditate, don't medicate", and John Prine writing one of the most beautiful odes to summer I've ever heard.
This list signals one of the last posts from Rrampt for 2018 before we go on holidays for a week. It's been a fantastic year and we're looking forward to what 2019 brings. And if you're craving some Rrampt over the holidays, go grab a Rrampt Annual magazine. I think there are still a few kicking around the area.
Get Rrampt and stay awesome everyone.
Advertisement
Damien Jurado – The Horizon Just Laughed
Waxahatchee – Great Thunder EP
John Prine – The Tree of Forgiveness
J Cole – KOD
Miya Folick – Premonitions
Phosphorescent – C'est La Vie
Benjamin Tod – I Will Rise
Courtney Barnett – Tell Me How You Really Feel
Xavier Rudd – Stormboy
Mac Miller – Swimming
By Jesse Wilkinson