Paige Warner is a small-town girl turned big city performer. At 24 years old, she's one of the most dedicated women to her music and is well on her way to becoming an accomplished musician, writing soothing tunes with lyrics that sink right into your soul.
Born and raised in a small town near St. Jacob's, Paige fell in love with music at an early age when she learned how much she enjoyed writing and performing. At 20 years old, after learning to play guitar throughout high school, Warner released her first EP called Revealed, which features five originals. She wanted to provide people with something genuine that might help them through their struggles. Since the EP, each subsequent release has been a single, beginning with I Don't Need Boys in August 2019 followed by Lions in September 2019.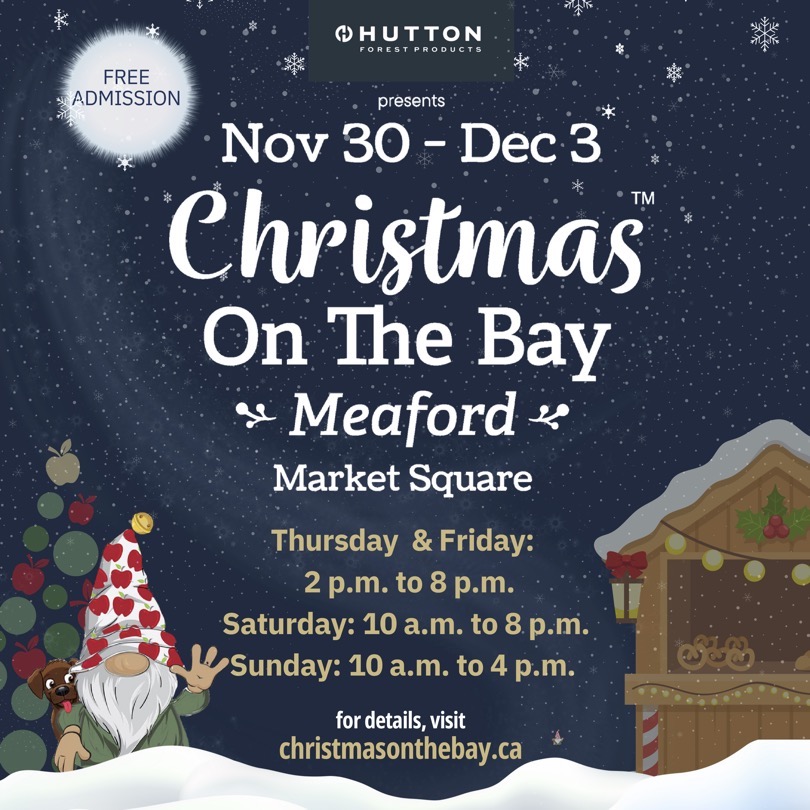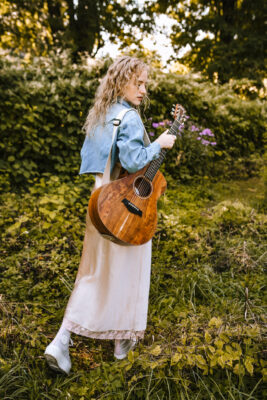 Warner's voice captivates a crowd with raw emotion and skilled vocal embellishments. In the early days, she was influenced by famous musicians like Alicia Keys, Eva Cassidy, and Leona Lewis. While her girl Alicia has never left the playlists, Warner finds herself recently attracted to music by JJ Wilde, H.E.R., and 70's and 80's tunes.
Paige is complimented to be deemed a pop artist, but also believes that music perception should be completely open to interpretation. She thinks it's amazing that her music doesn't specifically fit in one genre. Her songs are inclusive of R&B, pop, and modern blues rock with jazz melodies, indie rhythms, and some alternative style. Along with the reverence for acclaimed musicians, the biggest inspirations for her music are her loved ones and her own experiences through life. Her songs are written from the heart, and she likes to let the music flow organically without forcing it. "I'm inspired by reality," she says. "If it feels natural, it resonates with me in a more personal way."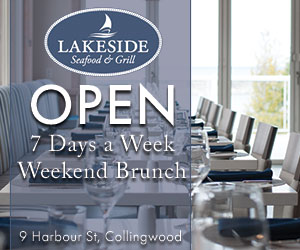 The aim for Warner is to connect with the listener through relatability; her song People Pleasin' released in August 2020, addresses her past attempts to give everyone else what they want, and the stress that brings. She says she stopped worrying about what people, including herself, would want out of a song. Instead, she began letting it flow without an end goal, and the songs became exactly as they were meant to be.
Since People Pleasin' she's released the duet Do You Remember followed by Liquor in 2021 and Right Thing in 2022. Warner's music has hit well over 60,000 listeners, but her family has been some of her biggest supporters. Paige's mother, father, four siblings, (and now two nieces) have been lucky to witness her big dreams come to life.
When her family moved to Owen Sound, Paige initially stayed back in Kitchener in a small apartment and worked from home for a while. However, she found it lonely and quiet without her fam-jam and found herself coming to Owen Sound more often for visits. In doing so, she learned of the amazing musical talent Owen Sound harbours and couldn't resist the opportunity to be a part of this community. She officially moved to the area as of January 2021. "Ever since I moved here, it seems like I have accidentally planted roots, and now I'm stuck in the best way possible, because I love it here," she says.
Since being in Owen Sound, she has found a crew of equally talented musicians to back her in performances. Together, they make an entire five-piece band, with miss Paige Warner on lead vocals, Jacob Corston on guitar, Stephen C. Warner on keys and backup vocals, Bryndyn Boonstra on bass and backup vocals, and finally, Mitch Yurkiw on percussion and backup vocals.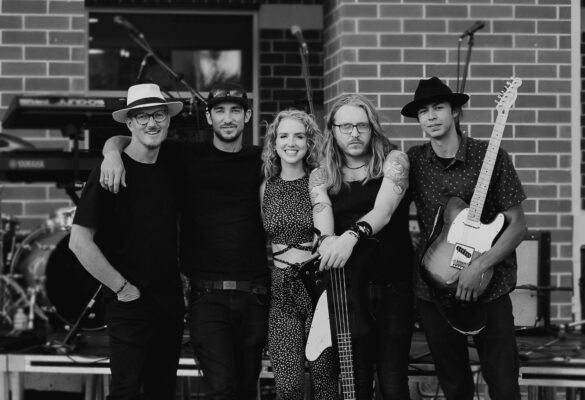 The band came together for their first practice April 6 of this year and played their first show together June 15th to kick off their tour at NXNE in Toronto. No big deal starting your very first show together as a tour including a full summer of performances to follow! The band said all the shows were unique and fun in their own ways, but some of the tour highlights include Paisley Blues Fest, TD Harbour Nights in Owen Sound, playing back in Kitchener as a band, and a memorable solo show of Paige's opening for Ron Sexsmith at the Stockey Centre!
The tour has finished, and the band is enjoying a much-deserved break before their lineup of shows this winter, which will feature her most recent single Lose Lose. Warner says she hopes to take her music across the country, and even more so to take the musicians she has befriended along with her. She has been writing a lot and says we have so much music to look forward to. Whether it be live, or on all streaming platforms, Paige couldn't be more excited to continue making waves in the music world, both locally and worldwide.
You can catch Paige Warner doing a solo show at Heartwood this Christmas Eve.
Words and photos by Ashley Winters
Band photo by Jasmine Thuroo (One Still World Photography)