Anthony Bourdain once said if it wasn't for Montreal, Canada's food scene would be a wash – a total waste. Now, take that statement with a grain of salt, because the mainstream food scene's favourite sensationalist New Yorker never had a chance to sample Chef Zach Keeshig's pioneering spirit and inventive Indigenous cuisine that has recently turned the heads of Canada's Best 100 Restaurants, Maclean's Magazine, and Enroute Magazine, some of this nation's most prestigious hospitality publications. So, whatever you think you know about authentic 'Canadian' cuisine, this is better.
We're always humbled to get a ring from Zach – we've been fortunate to receive invites to numerous events and dinners he's hosted over the years, and we keep going – because the food is getting better, more inventive, curious, bold, and unapologetically Indigenous. It's an honour to sit at a table tended to by Zach's touch, so when the opportunity came up to attend his 2023 Spring Tasting Menu at the Owen Sound Farmers' Market this month, we immediately booked.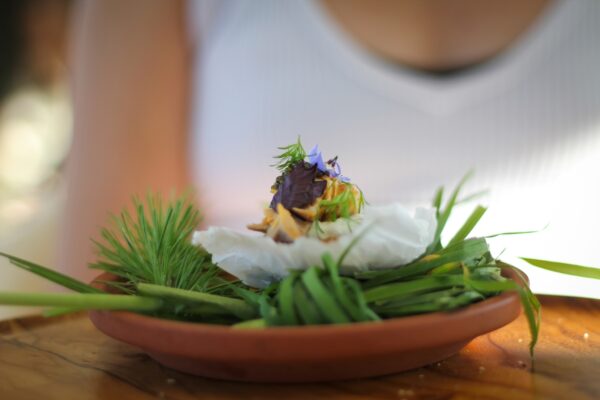 The first thing you notice is the polish of the set-up. The stunning table set up, the hand-embroidered serviettes, hand-written menu's, the fur-ladened seats. Set along the Sydenham River in the reimagined Owen Sound River District, the garage doors are open, the sun is shining, and my stomach is grumbling. We're in for a 9-course meal with a handful of fellow patrons, eager to see what comes out of the kitchen first.
The meal kicks off with an Indigenous sourdough bread with butter. Delicate and sweet, it pairs exceptionally well with the accompanying Medicinal Juices that compliment each course; this round features maple syrup sweetened iced cedar tea. Next is a dish or two inspired by Zach's childhood, accented by a personally delivered speech about the dish and the memories that inspired it, a beautifully intimate detail that makes the experience so much more personal.
Advertisement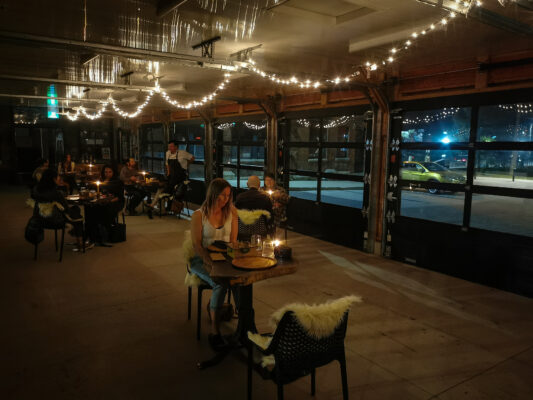 Next, Quail legs confit in pork fat and fried in leftover sourdough crumbs, spinach ravioli filled with sunchoke purée, nasturtium, watercress, foraged mustard garlic, wild garlic & Quail jus. Boom. Next, Rainbow Trout cooked pink over charcoal skin side down, with Elderberry capers, a frothed sauce made from a dill-infused Halibut stock with anise hyssop, sorrel, and spinach.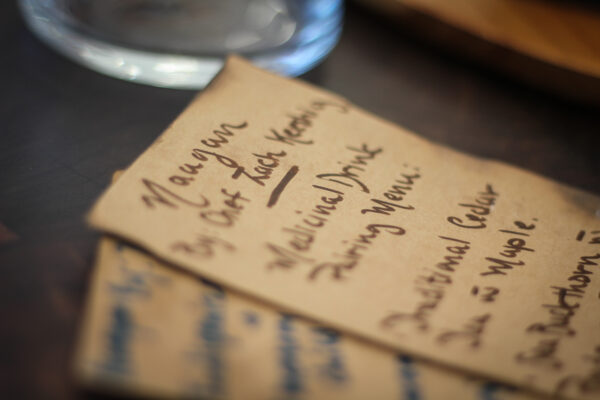 Course after course keep coming out of the back. Crisped chicken skin and spring asparagus with radish, a homemade sorbet palate cleanser, and then the most decadent lamb shank Ojibway taco I've ever had in my life. We sip sparkling water and medicinal juices – flavours of seabuckthorn, black currant, apple, and maple. Whoa.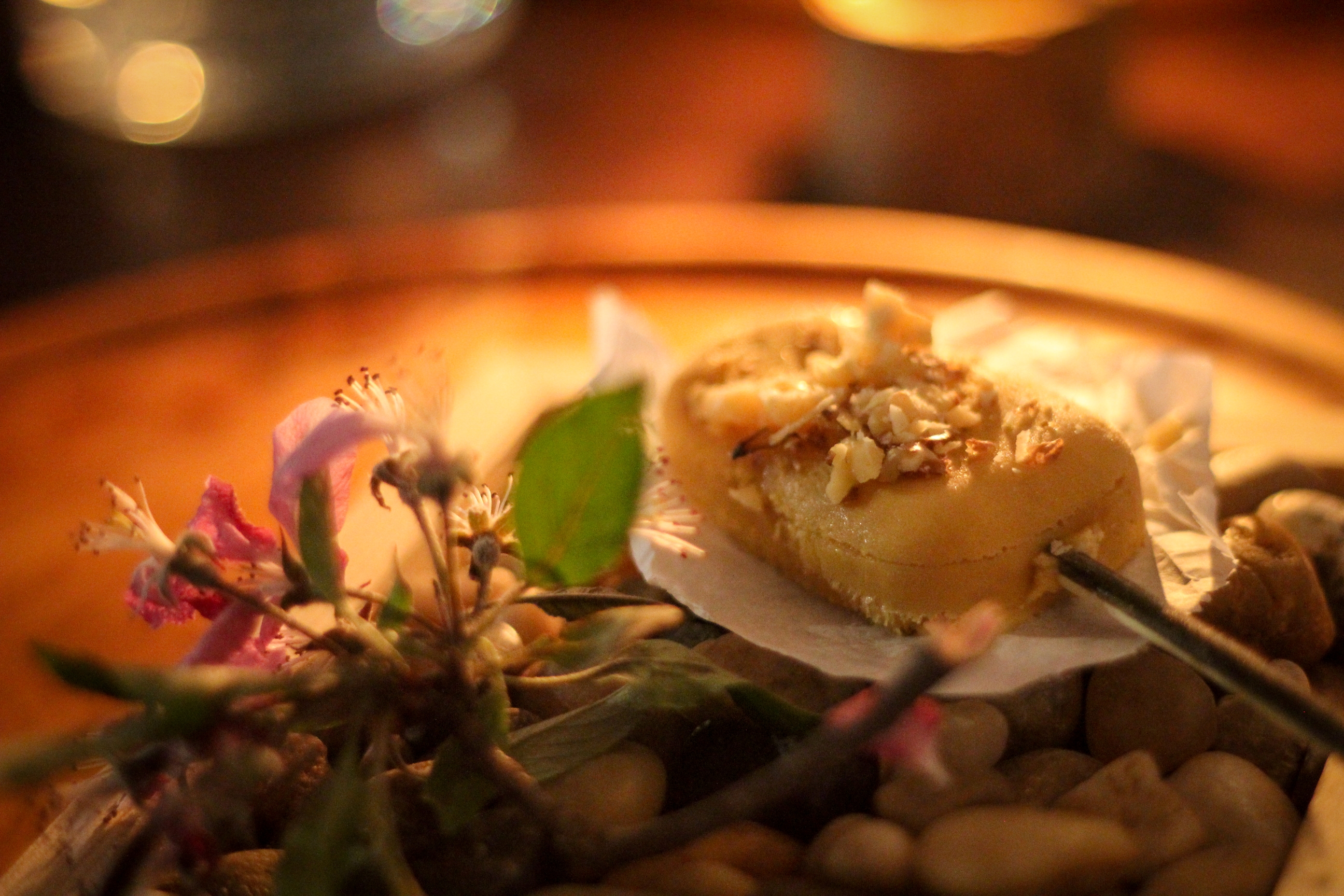 Do yourself a favour and book a table at Naagan this summer – it'll blow your mind. Miigwetch, Zach, for allowing us to be a part of your rise to culinary stardom. We can't wait to sample whatever you're working on next.
You can get in touch via his website and on social media @chefzachkeeshig
—
Words and photos by Nelson Phillips